Are you familiar with "
Onpaku?
" Onpaku, short for hot spring exposition, is actually a series of events organized by the local Non Profit Organization (NPO) "
Beppu Hatto Onpaku
," which aims to promote the wellness industry through Beppu's famous Hatto Onsen (eight hot-springs of Beppu City). Many local citizens in Beppu and students from APU are actively involved with the groups' various initiatives.ONPAKU's events for October will be held between the 6th and 29th. Two projects, which APU students are helping to organize, are a "Lunch with the Oita Heat Devils" and a Photo Exhibition called "Beautiful Autumn Leaves, Beautiful Photos." Students have been involved in all stages of the process from proposing ideas to negotiating with various affiliated bodies.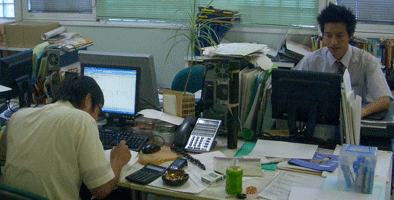 APU students will be solely organizing one of the events. Despite the responsibility it carries, the students are being guided by members of Beppu Hatto Onpaku. It is certain to be a valuable experience for them. Students pursuing management studies are also learning firsthand about the business world and are deepening their ties with the local community.
If student-run events can become a regular feature of Onpaku in Beppu–a city where a large number of APU students reside–we're sure to see some great events that contribute to community exchange in the future.
To learn more about "Onpaku" please click here for details.
https://www.onpaku.jp/com/