Dec 23, 2021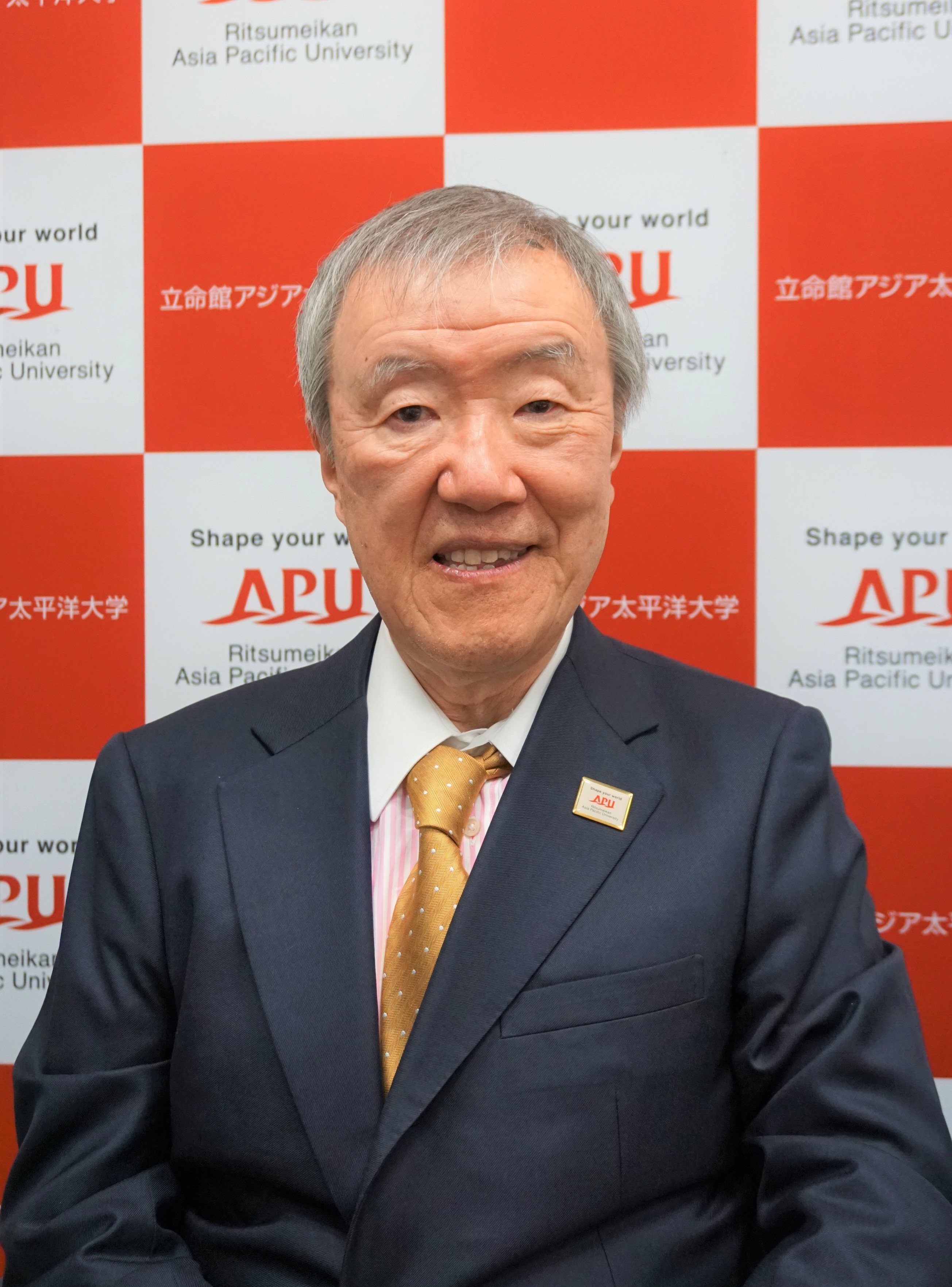 Thank you very much for your support of APU.
I suffered a cerebral hemorrhage in January of this year, and after a long period of treatment and rehabilitation, I will be able to return to some of my official duties at APU in January.
I would like to express my deepest apologies for the inconvenience and concern caused by my absence from the university during this difficult period of the COVID-19 pandemic. I would also like to express my heartfelt gratitude for the many warm messages of encouragement I have received. Your support encourages me to work on my rehabilitation every day, and thanks to that I am now able to return to my official duties.
As I am still paralyzed, I am now in an electric wheelchair, but have become able to take the train alone and travel from my home in Tokyo to the Tokyo campus. It is still difficult for me to speak as I used to, but I can say a few words slowly. From January onwards, I will be returning to some of my official duties online from Tokyo, and I will work even harder on my rehabilitation with the aim of being able to live in Beppu and work on campus in April.
The first thing I would like to do when I return is to support the efforts to allow entry for international students who are still unable to enter Japan and restore the campus to its former state in which diverse students can interact in person. I will do everything I can at APU to help restore our multicultural campus.
Thank you for your continued support of APU.
December 23, 2021
President Haruaki Deguchi