Quiet Space
The Quiet Space, located on the 2nd floor of Student Union 1 (E Building), is a place for meditation, contemplation, introspection, prayer, and other forms of calm, quiet reflection. This is provided for APU students, staff, and faculty to share. Room is limited, so please be respectful of others when using the Quiet Space.
Hours
Weekdays, Saturdays, and days classes are in session: 08:00-22:00
Sundays, Holidays, and days classes are not in session: 08:00-20:00
Please note that the Quiet Space is not available when the campus is closed for holidays in August and for year-end holidays. Any closures will be announced in advance on Campus Terminal.
Using the Quiet Space
Hold your student ID or faculty/staff ID card over the card reader next to the door of the Quiet Room to enter.
Quiet Space Rules
1.

Please be respectful of others and refrain from talking or making loud noises.

2.

Remember that this space is for prayer, meditation, or other forms of quiet reflection, but please refrain from sleeping.

3.

Keep the space clean and comfortable for everyone who would like to use it. Please, no eating or drinking inside the space.

4.

You may rearrange the movable partitions in the Quiet Space as needed. Please don't take them out of the room, and put them away when you are done.

5.

Understand that each person has their own beliefs. Please observe the APU Policies regarding the prohibition on proselytizing.

6.

Please bring any personal items left in the Quiet Space to the lost and found in the Central Security Office.

7.

Be mindful of your personal belongings. The University cannot be responsible for theft or loss.

8.

Leave the Quiet Space ready for others. Put everything away when you are done, close the windows, and turn out the lights.

9.

Remember that this is for APU students, staff, and faculty. Please have your student or staff ID with you, especially when entering or leaving the Quiet Space. Only people with proper permission should enter the Quiet Space.

10.

Understand that the University may modify these rules as necessary.
These rules are provided to ensure an environment of mutual respect for those using the Quiet Space. We ask all in the APU community to remember the purpose of this space, and use it accordingly.
APU Policies for Student Life (excerpt from the APU Student Life Handbook)
Religion
At APU, students of different religious faiths and diverse cultural values are gathered from all over the world. Religion can influence the culture, customs, ideology, lifestyle, and even the philosophies on life of the people who practice it. Moreover, different individuals adhere to their religious beliefs to different degrees.
At APU, students possess a divergent range of viewpoints towards religion. Therefore, in order to treat all students in a fair and equitable manner, the following three fundamental principles have been established in regards to religion:
1.

APU will ensure an individual's religious freedom.

2.

In principle, APU will not give assistance to religious undertakings.

3.

The following religious activities are prohibited within common areas of APU: Proselytizing for any specific religion, or carrying out activities that may support or promote that religion, and receiving assistance from the same religious group and receiving assistance from the same religious group.
Any activities that may oppress, interfere, or display contempt for other religions. Moreover, any behavior that is antisocial or involves brainwashing
Location
The Quiet Space is located on the 2nd floor of Student Union I (E Building – the building where the cafeteria is located).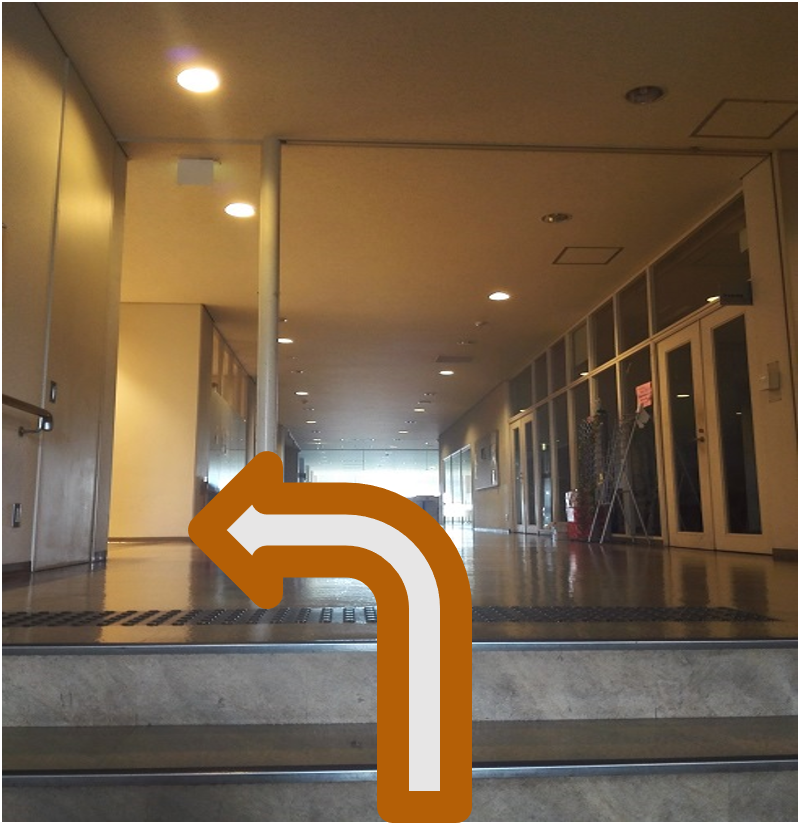 Go up the stairs and turn left.
Go straight and it's on the left. Use your student ID to enter.