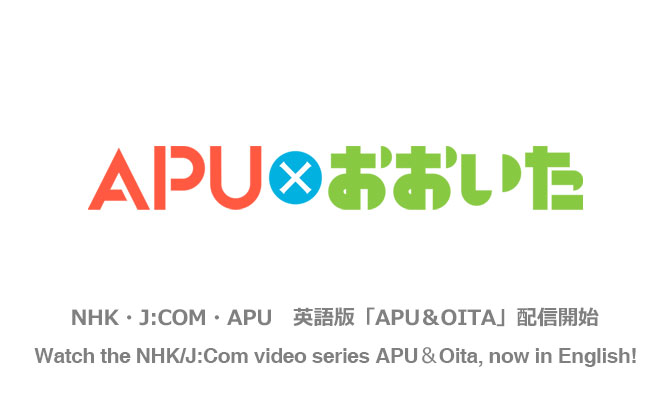 The English version of APU x Oita has finally been released. This is a glocal TV program created by the NHK Oita Broadcasting Station, J:COM Oita Cable Telecom, and APU to share the best of Oita Prefecture from the perspective of international students at APU.
Since the pilot in March 2019 and the start of the series in April that year, 12 groups of international students from 12 countries have visited local tourist areas to try the local cuisine and see the gorgeous landscape, discovering the hidden wonders of Oita while talking to local people. Joining the international students on their journeys across the prefecture is Oita Cable Telecom reporter and APU alumna Fumika Nishimura (College of Asia Pacific Studies class of 2016).
The program continues to air in 2020, as students discover even more wonders of Oita they had yet to know.
On this page, we are sharing the APU & Oita programs aired to date that have been edited to add English narration and subtitles so that they can be watched by people around the world.
Now, as the COVID-19 pandemic keeps us from traveling to other countries, we hope that people around the globe will watch these videos and feel a little like they are visiting Oita themselves, learning about the great things it has to offer.
Please keep checking for more videos that we will continue to post.
You can also watch the Japanese episodes online as originally aired on TV. Click here to watch.
English version