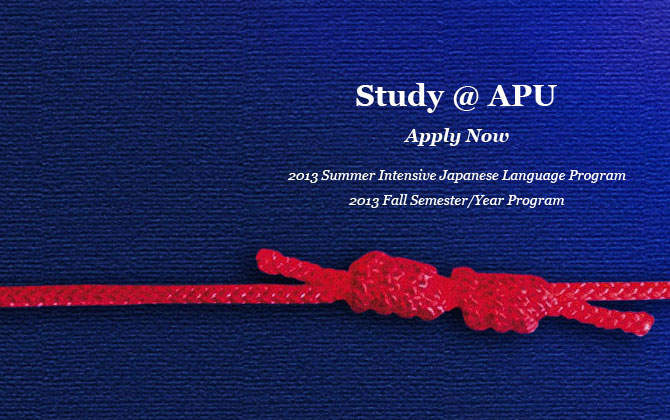 Summer, Semester or one-year exchange/study abroad programs

Studying abroad offers you the opportunity to broaden your horizons, experience another lifestyle and society, and also learn a new language and culture. Ritsumeikan Asia Pacific University (APU) offers a range of exchange and study abroad opportunities to fit your priorities and study focus. Come to Japan and experience something truly different!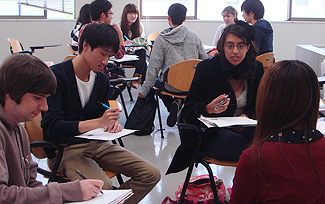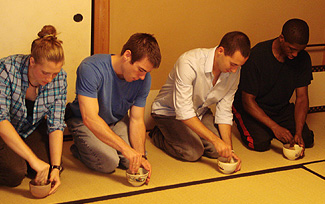 【Exchange/Study Abroad Programs:】
APU currently operates Student Exchange Programs with more than 100 universities. APU promises an exciting new world to our incoming exchange students from across the globe. If you are not from a partner university you can still join us to study for either one semester or one year as a study abroad student. Enjoy the benefits of APU and study in English, Japanese or both.

As an exchange/study abroad student at APU you can:

Study at APU for 1 semester or 1 year
Start your studies in late March or mid September
Take undergraduate courses in English and/or Japanese
Obtain credit for study at APU towards your degree at your home university
(check your home university for procedures and requirements)
< Application Deadline for 2013 Fall Semester Enrollment : April 22, 2013 >

【Gateway Program (Summer Intensive Japanese Language Program):】
The APU Academic Office is currently accepting applications for the 2013 Gateway Program. This program is for students who would like to come to APU during their summer vacation (June-July) and take the opportunity to learn Japanese language and culture.

Program Overview:

Intensive beginner and intermediate Japanese language courses
(Twelve 95-minute classes per week)
Lessons taught by experienced instructors
Interaction and exchange with APU "Buddies"
Cultural activities
Weekend home-stay
Overnight field trip to Nagasaki
Official transcript issued
< Application Deadline for the 2013 Gateway Program : March 4, 2013 >


For more information on Study @ APU Programs, please visit the APU Academic Office website:
https://www.apu.ac.jp/academic/page/studyatapu.html
Related Link:


Exchange Student Testimonials

Life in Beppu City

Campus Map