In the Global Management (Capstone) subject, a required subject for fourth-year College of International Management (APM) students, guest lecturers are invited from companies to discuss actual issues their companies face, and domestic and international students work together to apply the management knowledge they have accumulated in the course of their studies to explore solutions to the issues raised. APM encourages systematic learning in its curriculum, and the Capstone serves as the culmination of four years of study.
In the spring semester, the Capstone was held in cooperation with electrical equipment manufacturer Hitachi, and the students worked in groups to propose a global growth business that can realize the three values that Hitachi aims to achieve—namely, social value, environmental value, and economic value.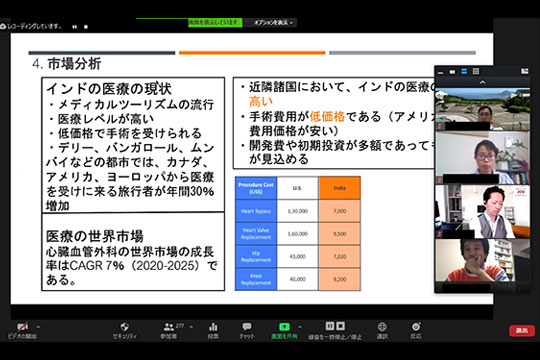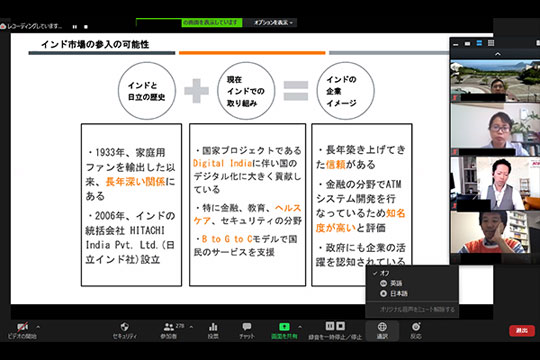 On July 23, 2020, the student groups gave their final presentations online. Each of the three Capstone classes sent their best teams to the session, and each team gave their presentation to the employees of Hitachi who were in attendance.
The winning team was Ibuki Solutions, a group of six students from Thailand, Indonesia, and Japan. They proposed creating a business that would utilize Hitachi's technology to address the issue of waste management in Indonesia.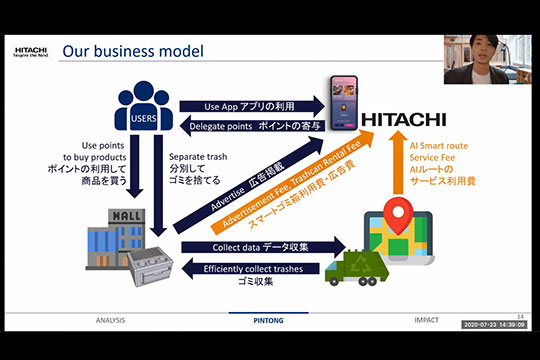 In his final comments, the Senior Manager of the Strategy Planning Division Toshiharu Miwa, gave the students a message of encouragement: "Despite the pandemic, the efforts of all the students were incredible. In particular, you worked hard to resolve social issues like the SDGs that we must coexist with, and the proposals of the three teams who advanced to the final presentation all have the potential to help us expand our business in the future. I hope you will all use the business practices you learned in this class in the field."
On September 29, 2020 the winning team Ibuki Solutions attended an online grand prize ceremony held at Hitachi headquarters and gave their presentation to Senior Vice Presentation Mamoru Morita and employees of the Strategy Planning Division. The company also presented the team with a commemorative plaque and the company's name plate.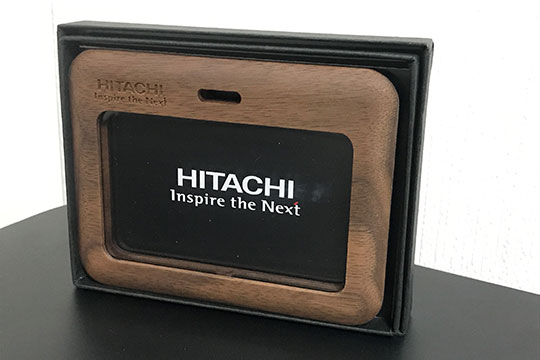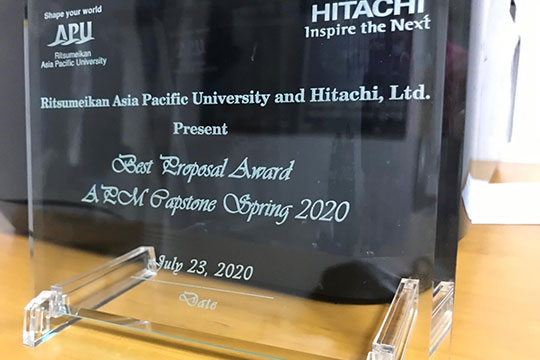 In the 2020 fall semester, the Capstone is being held in cooperation with IHI, and the students will propose solutions to the problems the company faces. With the support of guest lecturers from various companies, APM students are sure to continue deepening their practical knowledge.