At APU, undergraduate students can choose to write a thesis. For those who want to, or who are already writing their thesis, we would like to provide some insight from an alumnus who received and Outstanding Thesis award: Shira Damia Putrinda. She used the experience she had at APU to her advantage, landing a job at Mitsubishi Motors in Tokyo, and is currently studying for a postgraduate degree in Berlin, Germany. We had an amazing online interview with her, and received some helpful advice for current APU students.
Alumni Profile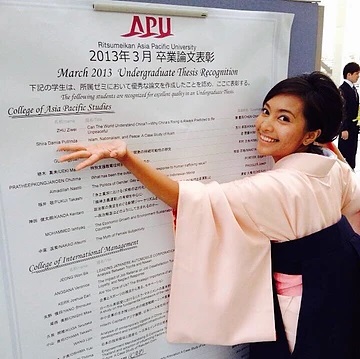 Name: Shira Damia Putrinda
Home country: Indonesia
APS 2013 Graduate with Outstanding Thesis, Certificate of Merit (Thesis Title: Islam, Nationalism, and Peace: A Case Study of Aceh )
Internships at the Afghanistan Embassy in Tokyo and Saga Prefecture International Relations Association
Professional background: Six years at Mitsubishi Motors Corporation Headquarters in Tokyo
Current status: Pursuing Master of International Affairs at Hertie School in Berlin, Germany; Vice President of APU Alumni Europe Chapter
We are very happy to have you for a this interview. First things first, would you mind sharing why you chose APU for your undergraduate studies?
I'm glad to be here too. Before I came to APU, I wanted to study abroad in either Australia, New Zealand, or Japan, but I was more attracted to the Japanese culture. I knew APU through a senpai studying there and she told me inspiring stories about the multicultural environment, being able to learn other languages, etc. Luckily I received a tuition reduction scholarship from the university, so I decided to attend APU.
Why did you choose to focus on International Relations?
When I was younger, I wanted to be a diplomat. I thought it was very fascinating to be able to communicate and negotiate with people from different regions. That's the reason why I wanted to study abroad and major in IR. The more I study, the more I became interested in Peace Studies and Conflict Resolution. That's how I found my passion.
Why did you decide to write a thesis?
Even if I didn't write a thesis, I would have completed my credits for graduation. However, I wanted to go for a master's degree because I could picture myself working in research, and a thesis was required for postgraduate schools. Since I was interested in Identity Politics and Peace Studies, I wanted to combine those theories and analyze it through my thesis. At the beginning, I did not know exactly how my thesis would be structured, but I read a lot of books and I also received help from my teacher, Professor Kikkawa, as well as my fellow seminar students.
Do you have any tips for students on choosing seminars and writing a thesis?
If you find a course that you are interested in and you want to dive deep and research further into that topic, I think that can be a good start to choosing your seminar. You will probably want to choose a supervising professor with interests similar to yours. Once you start your thesis, take your time to read a lot of literature. I think I borrowed 6 or 7 books at once from the APU library. For me, I felt like field research was a good way to interview subjects, so I went to Aceh, in Indonesia. However, some of my peers gathered their data using online surveys, which I think is more suitable for the current situation we face with the coronavirus. Finally, communicate with your supervisor. Don't write your thesis one month before the deadline!
How did you find your internships? What did you learn from them?
I was lucky enough to get both of my internships through the Career Office at APU, and was able to earn credits from them. I wanted to intern somewhere connected with IR, and I thought they were perfect matches. I did them for a few weeks. My main tasks had to do with public relations, event organization, etc. My internship at the Saga Prefecture International Relations Association was in Japanese, so it also helped me improve my Japanese.
How did you find your job at Mitsubishi?
When I decide to search for a job in Japan, I already knew that I wanted to work in manufacturing or infrastructure because it's related to economic development. Usually, in February and March, many companies come to APU to scout for new recruits. When I heard that Mitsubishi Motors was coming, I did some research on the company and found out that they were expanding their businesses in South East Asia. Using my language skills to my advantage, they invited me to an interview in Tokyo and later I landed a job. Through that job, I received many opportunities to go on business trips around the world and expand my knowledge.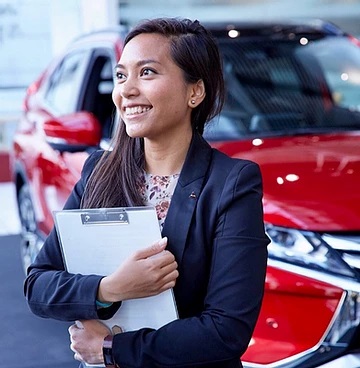 How did the knowledge you gained at APU benefit you while working?
Joining a variety of extracurricular activities in APU benefited me a lot. I was a part of Arauma Chiyo—a traditional Japanese dance circle. In Arauma Chiyo I made a lot of Japanese friends and improved my Japanese language skills. Usually, when companies come to APU to recruit, they are looking for our language skill because most of us speak more than two languages, so having good Japanese, in addition to English and Indonesian, really gave me an advantage. I was also working as a TA and participated in Indonesian Week, so I could show off my teamwork and leadership skills. Overall, the experiences I cultivated at APU really boosted my confidence and strengthened my profile.
Why did you decide to go back to school?
After some years working for a Japanese company, I felt like I wanted more challenge. I was used to the system at work and I wanted more. As a young person that wanted to reach higher, I felt like I was a bit limited in a company. Since I wanted to do my masters even before I started working, I decided to go back to school to continue my studies on international affairs and expand my opportunities, no longer just in Indonesia and Japan but all over the world. I guess I had a big dream so I thought continuing my studies could help me reach many milestones in both professional and personal development.
Are there any particular reasons you wanted to study in Berlin?
I wanted to learn more about Peace Studies, Conflict Resolution, and International Security, so I chose the masters program at my current university. I wanted to study in Berlin because the city was rich with history throughout the World Wars, and I felt like I could connect with the experience that I had during my field studies with APU in Nagasaki or Hiroshima. I think that without my experience in APU, I wouldn't have been able to get here. Because of that, I wanted to give back to APU, so I am currently serving as the vice-president of the Europe Chapter of the APU Alumni Association. We had a gathering in Geneva, where some of our members work for the United Nations.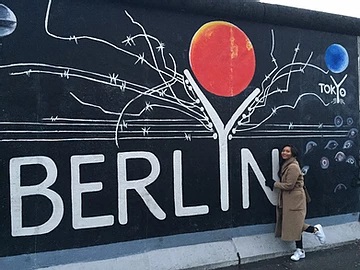 Do you have any advice for current APU students?
APU is a place where you can shape your world, but in the end, it is your actions that matter most. APU can only offer you so many opportunities, but you need to shape your own world. Please use the best of your time here.
Thank you so much for the valuable advice! We wish you the best for your studies, and please stay healthy!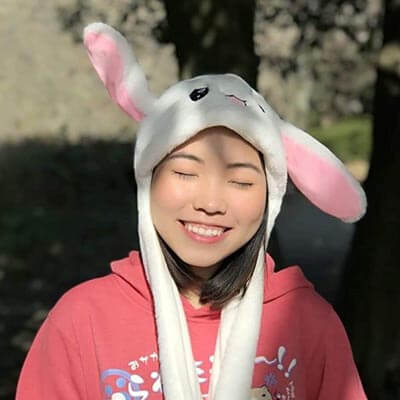 PHAM Van Khanh
My favorite part of being a member of SPA is interacting with students and professors whom I normally wouldn't talk to and listening to their interesting life stories. If you have an interesting story at APU, you can always tell me.