3 min read
To tell the world about the charms of APU, twin 2nd year APM students, Haruka and Hikaru Nose, started their YouTube channel during the summer vacation of 2021.
The channel's name is HaruHika Times. They post about things like AP House, which has been gaining residents since the borders opened, and their subsequent interactions with international students.
The inseparable sisters are always cheerful and very involved in their activities. To illustrate, in addition to their school work, the pair go for early-morning runs, host sports events, join international activities, etc. all while running their own YouTube channel.
2nd year APM students, Haruka and Hikaru Nose
I met the twins in English class last semester. In fact, also wanting to tell people about APU, I had also just created my own channel. From now on, I want to work together with them to tell the world about APU. Being a novice Youtuber, myself, this time, I asked them to explain in detail why their YouTube story.
1. Why did you start your YouTube Channel?
We thought about starting YouTube before we ever entered APU. The reason being that when we were looking for information on APU, we found books, and the university's home page, but there wasn't much content featuring student voices. So, we were unsure about APU and student life there. That's when we decided to use YouTube to get our real experience of APU life out there.
2. How do you feel about YouTube now?
It's been 8 months since we started and we have uploaded 6 videos. There are 3 thoughts we would like to share. The first is that it is very difficult to juggle schoolwork and YouTube. We are busy with homework in addition to our classes, so we try to use our time between classes to edit videos. The second is the anxiety that comes with posting videos. When you make a video public, anyone can watch it. We worried what the audience would feel or if we would be bothering anyone. The third is the drive to make better videos. Through trial and error and learning about editing each say, we aim to make better and better posts. Our videos on international exchange give us a chance to practice our English output and its fun to have YouTube connect with our studies.
3. What are your future plans for your channel?
We plan to continue posting on the platform. We want to tell using YouTube. There are still things we are looking forward to in our personal lives at APU. In September, we are each going to a difference country on exchange and we are really excited about sharing that experience as well.
My final thoughts
I felt during the interview was they shared the same thoughts on YouTube as I do. So, I made a collaboration video with Haruhika Times and on my YouTube channel, KD channel. We would be grateful if you could watch and subscribe to our channels. We will continue to work to make high school students, parents, companies, and the general public aware of the appeal of APU.
HaruHika Times
https://www.youtube.com/channel/UCrgScdQ7fOtkp6wZHCYz8pw
Collaboration Video
HaruHika Time (My Introduction)
https://www.youtube.com/watch?v=Fk8VBR7ZeaM&t=0s
KD channel (HaruHika Introduction)
https://www.youtube.com/watch?v=h-V8GfqWpsM&t=29s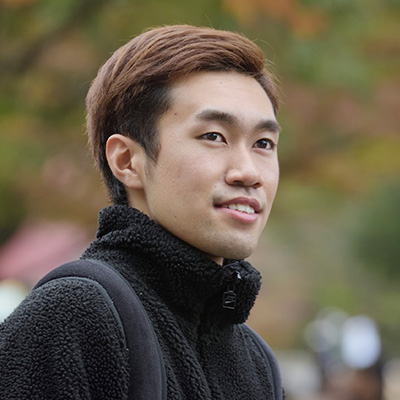 Kodai Doi
Nice to meet you! My name is Koudai Doi, APS, and I love visiting Beppu hot springs. If I visit 10 more hot springs, I will be certified as a hot spring master. Recently, I have started YouTube and am trying to create new content about international exchange, travel, and culture at APU. Through the activities of SPA, I hope to send out information that is beneficial to APU students and that can be read by many people, including non-APU high school students and their parents!