Are you interested in going to international exchange in Canada? Here is the experience of our APU students who have studied in the land of maple leaves for the past few months.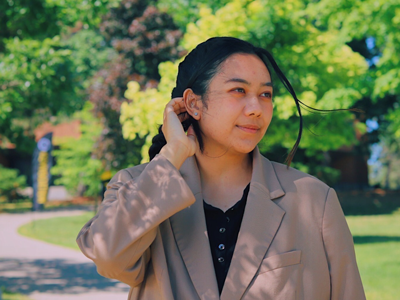 Meet Karina Viella, a third-year Indonesian student at the College of Asia Pacific Studies (APS) majoring in Culture, Society, and Media (CSM). She decided to spend her sixth semester at the University of Waterloo, famous for its engineering and computer science programs.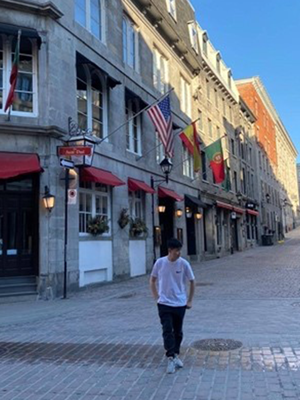 Meet James Martawidjaja, a third-year Indonesian student at the College of Asia Pacific Management (APM) majoring in Marketing. He spends his exchange program at the HEC Montreal, one of the top business schools in Quebec, and around the world.
Why did you choose Canada for your exchange?
Karina:
I have always wanted to study in Canada since middle school, and when I found out that APU offers an international exchange program to Canada, I was thrilled. Canada is a very multicultural country. Being raised in a relatively homogenous environment, it fascinates me that, unlike the typical cultural melting pot, Canada is a unique mosaic society. They mix and match different cultural diversities and paint their cultural differences into one stained-glass-like painting.
James:
Canada is one of the most inclusive countries where I can experience various cultures and meet many people of different backgrounds. It is also an English-speaking country, which provides ease of communication.
Why did you choose the university you chose for your exchange program?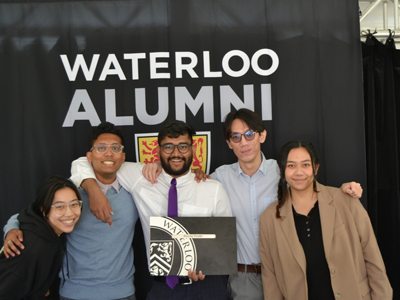 Karina:
I chose the University of Waterloo because they offer one of the best STEM major courses in the country. I am eager to study more about the media as part of my CSM major.
James:
I chose to study at HEC Montreal as they fit my marketing major at APU. Also, Montreal is a French province, where the locals speak English and French. This allows me to improve my French skills, as well as learn the Canadian and French cultures.
How was your student life during the exchange program?
Karina:
I lived in the on-campus housing, conveniently located near my classes. An all-you-can-eat meal plan is provided, so I do not have to worry about cooking. Several gatherings were held in the dorms where I could get to know others during those events. For transportation, I get around Waterloo using trains and buses using my Student ID without any charge.
James:
I arranged the housing myself through information on a Facebook group, and I lived in a fully furnished guest house in the city. For transportation, a student commuter pass is available to purchase as a cheap option for commuting.
How are the classes?
Karina:
The classes are advanced and engaging as we have to prepare a question from the materials. The range of courses offered is extensive, and it was fascinating to gain specialized knowledge of my interests. Since each class load is intense, most students only take 3 to 5 courses each semester.
James:
HEC Montreal concentrates on practical theory. The professors are experts in their lectures, so they usually share their job experiences. The class is very engaging, requiring students to develop their critical thinking skills.
The benefit of the program to your personal and academic life?
Karina:
I learned to never take anything for granted. I could communicate with others better as I am more straightforward with my thoughts, and my personality has become more extroverted. Academic-wise, I have improved my critical thinking skills as I was encouraged to engage more with other people during classes. Moreover, I also developed my self-discipline in preparing for and attending the courses.
James:
Personality-wise, I became friendlier and able to interact with new people better. I also gained new perspectives on many different cultures and became more open-minded toward others' perspectives. From the academic side, I gained insightful knowledge and skill in my marketing major that I could implement in class. I could also improve my French language skills more during my time in Quebec.
What are the challenges you faced during the preparation and during the exchange?
Karina:
In terms of preparation, I had to re-apply for the exchange program as it was canceled due to the pandemic, and I was feeling demotivated because of the cancellation. Then, I applied to a different university in the following semester. Learning from my experience, I tried to prepare two plans for exchange and Japan (in case the program got canceled again). It was an overwhelming time for me preparing those things.
During my exchange, preparing a credit card is crucial as Canada does not use cash in daily transactions. Canada and Waterloo are huge, so getting around can be difficult. Familiarizing myself with the area is a challenge, but thankfully, I can ask the locals for help.
James:
The challenge during preparation was waiting for visa approval from the Canadian embassy. I could not arrange transportation until I received my visa, so I was nervous. I needed to visit the embassy in Tokyo or Osaka to apply for a visa, so it was both time and cost-consuming. Throughout my time in Quebec, I experienced a curfew where I was required to be at home from 10 pm to 7 am. Another hindrance I faced was finding friends around the campus as we have many personality and cultural differences.
Any tips or comments for fellow APU students who are interested in the exchange program?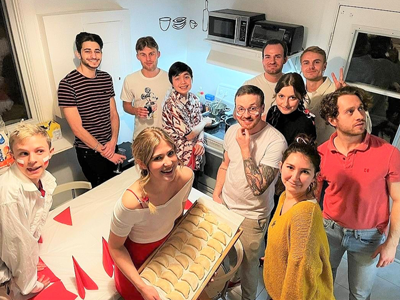 Karina:
Planning and applying for the exchange program was overwhelming, but it was worth it as I can confront things I was afraid to before. I also gained many friends from various backgrounds and learn a lot from my time here. My advice is to not get discouraged by the demanding process, as the exchange program can be the best time of your life!
James:
Don`t be afraid of culture shock as it is not a problem. Learn to find your limit in adjusting and accepting the cultural differences with your own values. Also, find new friends who have values that align with yours! Most importantly is to stay true to yourself and have your own principles, and make sure to go out of your comfort zone!
Special thanks to Karina and James for sharing your insightful experiences during your international exchange program to Canada. If you are interested in the exchange program, don't hesitate to apply as it might be one of the most transformative moments of your life!
Armadina Rifa
Hi everyone! You can call me Arma or Rifa, and I'm an APM student from Indonesia. My hobbies include strolling around the park while listening to music, trying new recipes, and binge-watching dramas. I hope that I can share my interesting experiences in APU with you!