Hello everyone. I'm Yumena Nakagawa.
We are starting a new series that we are calling the 2020 Job Search Advice Column for APU Students.
This year, COVID-19 has meant that there has been a lot of online job hunting. I also had to look for employment during the COVID-19 crisis, but I felt that fewer trips to the city made screening time more efficient.
Just like everyone has their own study method that is most effective for them, there are many different approaches to job hunting. We asked students who have successfully found employment for the secrets to their success, including their thoughts behind job hunting as well as their activities. Take a big step into life after university and find the answers that are right for you from interviews with upper-year students. I hope job hunting leads to success for all of you.
---
Job offer in the foreign-owned telecommunications sector TSVETKOV Radoslav Tsvetanov
The 1st part of this series is about TSVETKOV Radoslav Tsvetanov who received a job offer in the foreign-owned telecommunications sector.
Profile
Country: Bulgaria
Graduating college: College of International Management (APM)
Graduation year: Graduating in September 2020
Major: Accounting and Finance
Languages: English, Spanish, Japanese, Bulgarian, Russian
Important philosophy for job hunting:
Rather than becoming as Japanese as possible, value your own uniqueness as a foreign worker with different strengths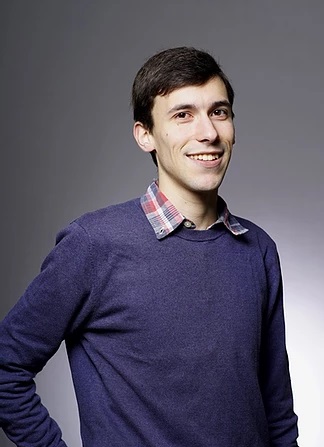 Question 1: When did you start job hunting?
I started when I applied for an internship in the first half of my third year. I started job hunting activities early because I thought I should get experience for the job screening process and work. In the second half of third year, I joined a career forum. I got experience in job screening outside of APU and experienced a tough battle despite having passed N1 of the Japanese-Language Proficiency Test and having a good performance and experience with a 4.0 GPA and many extracurricular activities, so I learned just how fierce the competition was in job hunting and how good my competitors were. I decided on the actions needed for job hunting in Japan based on those experiences. I began applying for jobs during on-campus recruiting events at APU in January of my fourth year and started actual off-campus job screenings at the end of February. I received the job offer that I accepted through regular job screening at the end of March.
Question 2: How did you prepare for job hunting in Japan?
I prepared with classes, interviews at the Career Office, and by talking to previous students who found employment in Japan. As for classes, what helped immensely was the Career Japanese course I took in my second semester of third year. Job hunting in Japan is totally different from other countries in the etiquette and what companies are seeking. In the classes, I learned about interview etiquette in mock interviews and rules for writing resumes and email communication, and I improved my Japanese proficiency for job hunting. I also received a lot of advice from the professor who taught the classes. From the second semester of third year, I tried to do an interview at the Career Office every week. I started preparing early and worked on perfecting my resume so that I could submit it right away after recruiting began. A past student who found employment in Japan told me about actual mistakes they made and gave me tips for overcoming them, and I used their experiences as a reference. The advice that stayed with me the most was to maintain your individuality; rather than becoming as Japanese as possible, you should value your own uniqueness that sets you apart. If I received a job offer by hiding my differences with others and acting Japanese, I would have a lot of difficulty at the company after joining. I think you should see differences as uniqueness and promote them proudly.
Question 3: What do you feel employers are looking for in foreign workers during recruitment?
I think they are looking for language proficiency and the ability to collaborate using different languages. Just having language skills that enable you to speak different languages is not enough; I sensed that employers wanted people with skills for communicating effectively using different languages and good powers of observation that let you grasp what others need and work together in any environment. In particular, you need the ability to maintain your uniqueness while flexibly adapting to various environments even in multicultural environments without conforming to those around you too much and without being too independent. I also think the skills that are valued in foreign workers differ between foreign-owned companies and Japanese companies. Foreign-owned companies look for achievements, such as how well you can speak different languages, so I emphasized how many different languages I speak there. In contrast, Japanese companies focus on how well you can adapt to Japanese society and culture to determine if you are a good match for the corporate culture. So, instead of making my skills in languages other than Japanese my strength, I emphasized the good match between my own values and the company's corporate culture there. In this way, I tried to remember what the employer was looking for in terms of the company's priorities and the types of employees sought.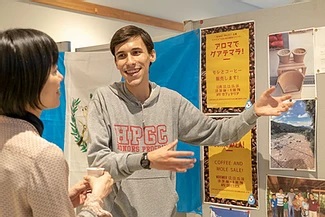 Question 4: How did you analyze what types of employees companies sought?
I analyzed companies very thoroughly. I made opportunities to talk to people who were actually working there and asked questions including information posted online. This let me hear opinions particular to that person and get information about the workplace I could not get from written information. On top of that, I created a profile for each company in my head before the interview and paid attention to the interviewer's reactions during the interview. This does not mean creating a version of myself to conform to the interviewer's expectations, but rather to convey how the employee they were seeking matched my personal qualities.
Question 5: What difficulties did you have in the job screening process?
That I had to prove my unique qualities that differed from other applicants and my superior skills right away on the spot. In the job screening process, I discovered that the strengths and skills I was promoting were being tested immediately during the interview. If you said that language skills are your forte, you will be asked to respond in both Japanese and English right there. I also had to do a test that required writing an essay by hand in Japanese. I could not have passed that test if I had not been regularly working on kanji and my writing skills in addition to conversation skills. In addition to language proficiency, I also had my logical thinking skills tested with interview questions. I did not learn about questions to demonstrate your skills during the mock interviews or in my job screening preparation, and I first discovered them in actual interviews. In addition to conveying your strengths and skills, it is also important to be able to exhibit them in interviews.
Question 6: What are you glad you did during university to help you get through the difficulties in interviews?
I am glad that I worked hard to improve my expertise and language skills and tried lots of different extracurricular activities. For extracurricular activities, in particular, various activities such as a project in Guatemala to reduce water pollution that did not seem at first to have any connection to my major led to my receiving a job offer. Japanese resumes have set boxes and questions, so you must delve deeply into one experience. You have to present not only your accomplishments, but also your philosophies and ideas. In contrast, resumes in English do not have set boxes and the format itself is a part of personal PR. A single experience is not enough, so you need as many as 4 different experiences that can be considered strengths. I am sure APU students with their lively curiosity can accumulate many experiences. Also, rather than boasting about your successes, it is important to explain objectively how you met your goals. Most importantly, starting job hunting activities early was a big factor in determining the outcome. Because I learned how difficult job hunting is early on, I spent a sufficient amount of time, money, and energy fully preparing myself so that I was ready for the actual job screening process.
Question 7: What do you wish you had done during university?
Develop my IT skills more. During job hunting, I discovered that there is a trend in modern society where IT skills are seen as important by companies in any industry. After expertise in finance and so on and language skills, IT skills are strongly desired. Skills I recommend having are knowledge of the Python programming language, database management, and web design. There are actually many courses at APU you can take to pick up IT skills like programming, data mining, and database systems.
Question 8: Finally, do you have a message for all the lower year students who are just starting their job search?
Be proud of your unique qualities and prepare well so that you can demonstrate and promote them. If you show your genuine self and do not get hired, you can consider it rationally as a poor match with the company and move on to the next job screening. There will absolutely be a company out there that likes your uniqueness and individuality that set you apart. Be confident and keep trying. To do so, you need experience showing your unique qualities and strengths that set your apart. There will always be test in the interview where you will demonstrate your skills, so prepare for job screenings thoroughly and go for it.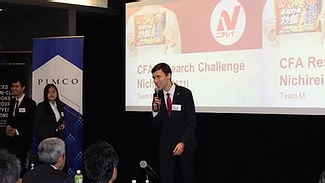 ---
My next post will be an interview with a senior colleague who was offered a job with an HR consultant! Enjoy!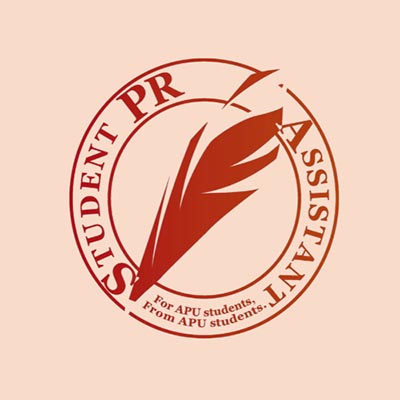 Yumena Nakagawa