This year, the Refugee Photo Exhibition will be held at APU for the third year in a row!
In 2018 and 2019, the Refugee Photo Exhibition was held based on the mission of "Create a World Without the Need for the Word 'Refugee'," and a series of lectures were held alongside the exhibition.
Starting this month, six exhibition sessions and five guest lectures will be held online.
Many people may feel that the refugee problem is difficult and complex, but it is important to think about it. By holding the Refugee Photo Exhibition based on the results of surveys conducted over the years, Professor Uehara and the members of the student organization Peace x Piece have created a place where students can come together and think about this issue.
This year's theme: Carrying out our mission
We got a chance to talk to Kawakami Atsuya, a third-year APM student who took over the management of the exhibition this fall. He decided to get involved in the project after taking Professor Uehara's seminar. During the interview, we found out just how special this exhibition is to him.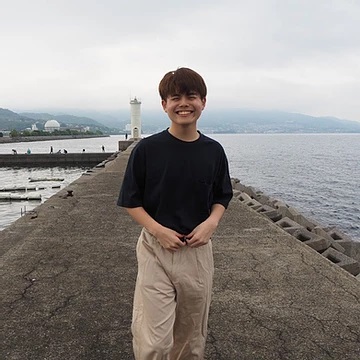 First, we asked him about the meaning behind this year's topic "Carrying out our mission."
"I think this year's topic refers to sharing inspiration. This is not inspiration for oneself, but refers to the strength that comes from sharing happiness and compassion with others. Inspiration is not something that you absolutely must have; rather, I think it is something you must spend your life searching for." Kawakami said.
Next, we asked Kawakami in more detail about the world's refugee problem.
"In Japanese schools, we do not get much of a chance to learn about the refugee problem, so it seems that relatively few people are interested in this issue. By holding this photo exhibition and these guest lectures, I hope more people will face the refugee problem head on and think about how they can change the way they live. As one of the people in charge of this project, I hope to create an opportunity where we can think about our inspiration for living together."
What it's like to hold a photo exhibition online
Because the photo exhibition is being held for the first time online this year, the team had to try several new and different tactics.
For each exhibition, the project team (1) explains the refugee situation in a certain country, (2) explains the background of each photograph, (3) presents a slide show, and (4) creates time to learn about and carry on the source of inspiration of the Japanese people involved in refugee support efforts.
"In the short 90-minute time frame, instead of just showing the photos, we are adding explanations about each country's refugee problems. We want participants to get a feeling of the deeper story behind each photo," Kawakami said.
The time after the photo exhibition is used to deepen the learning of the project team and the participants and to think about what inspired Chiune Sugihara, Sadako Ogata, Tetsu Nakamura and other people who have been involved in the refugee issue and how we can carry on their inspiration.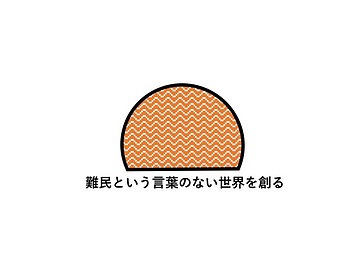 ---
1.Photo Exhibition & Opinion Exchange Meeting
They organized two sessions (Wednesday and Saturday) on each of the three themes.
Part 1: "Refugee Issues in Japan and Myanmar, Inheriting the Aspirations of Sadako Ogata"
Part 2: "Refugee Issues in South Sudan and Syria, Inheriting the Aspirations of Chiune Sugihara and Others"
Part 3: "Refugee Issues in Venezuela and Afghanistan, Inheriting the Aspirations of Dr. Tetsu Nakamura"
2.Guest Talks (to be held in Japanese)
Guest Talks 1 and 2 Japan Association for Refugees (Certified NPO)
Guest Talk 3 WELgee (NPO)
Guest Talk 4 Entrepreneurship Support Program for Refugee Empowerment (Public Service Corporation)
Guest Talk 5 Following in Dr. Tetsuo Nakamura's Footsteps
To access the application form, click here.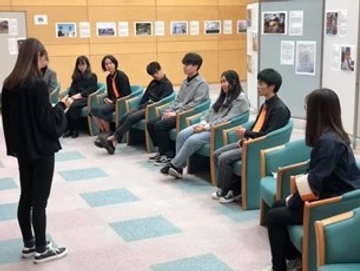 (Participants in last year's Refugee Photo Exhibition)
---
Message from Project Leader Kawakami Atsuya
The refugee problem may be hard for us to imagine, but rather than a distant problem, I think it is something that hits close to home. I hope that many people will not only raise funds, but also consciously learn about the problems that are occurring in the world so they can pass their know-how on to the next generation. I still have a lot to learn. Working on this project and creating opportunities with the other project members is a learning experience. I hope this Refugee Photo Exhibition will be a good opportunity for everyone to learn about the refugee issue.
If you want to know more or learn about refugees, this is an invaluable opportunity, so please join us! You just might encounter a world you didn't know before.
★Refugee Photo Exhibition Volunteer Application★
If you would like to join us as a volunteer handling publicity (social media management and video production) or working as a facilitator for the photo exhibition, please email nanminshashinten@gmail.com. You can also apply here.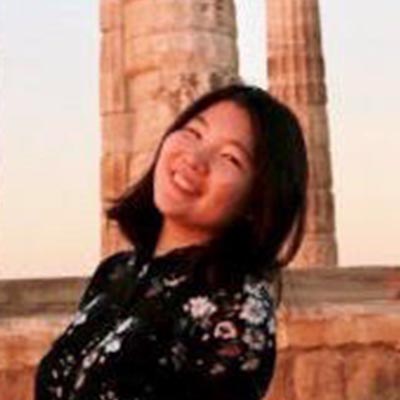 Maasa Furumori
Hello, I'm Maasa from Japan. I was born and raised in Nara, and lived in the states for 2 and a half years during my highschool. I spend my weekend to watch movies, go to onsen, and do some outdoor activities. Climbing mt.Yufu in 2019 was one of my favorite outdoor activities I did in Oita.My next challenge is to make it to the top of mt. Kuju. As a member of SPA, we would like to spread more fun information from diversified standpoints so please check out SPA's Blog !