Meet Fathia Fairuza, the highly motivated Indonesian founder of the Shape Your Life project.
How Fathia Got the Idea for Shape Your Life
Fathia comes from Sidoarjo, which is a rural area in Indonesia. During that time, she was studying in a public high school. Most people go to public university in Indonesia after graduation. That's why when her teacher and friends heard that she had an ambition to study abroad, they were super shocked as they were hearing it for the first time in their lives. It was not a good thing, as they discouraged Fathia.
"I was told, we are from a very small city; we are simply not qualified for studying abroad." - Fathia
However, with her passion, she was able to boost her self-confidence and built herself up to get to where she wanted to be. Initially, she made a YouTube video about how she received an APU scholarship. Unexpectedly, she received a lot of positive responses from rural Indonesian students. This incident led her to the idea of a platform in which she could give back to the community by sharing her own experiences regarding alternatives to studying in Indonesia as well as provide scholarships. She called this project Shape Your Life.
For more videos: https://www.youtube.com/c/FathiaFairuza27/videos
What is the Shape Your Life Project?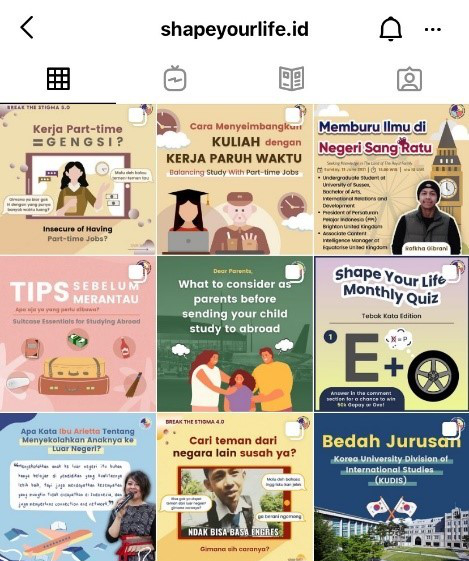 Shape Your Life Project's Instagram Page
The Shape Your Life Project is a project that aims to help marginalized high school students in Indonesia reach their dream of studying abroad and also motivate them to reach for the best education. This helps them shape their lives by actively sharing information and tips regarding studying overseas on Instagram @shapeyourlife.id and holding several guidance online meetings, such as monthly webinars, mentorship sessions, and Instagram lives with guest speakers. They are also planning face-to-face projects, like Shape Your Life Goes To School, in which they will visit local schools to deliver educational information.
"I believe that students in rural areas have the same potential as students in the capital; however, they just lack information and need more encouragement to open their mind and step out of their comfort zone to maximize their own competency."
- Fathia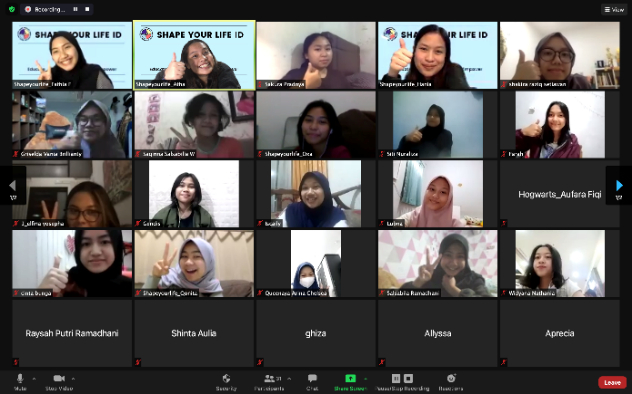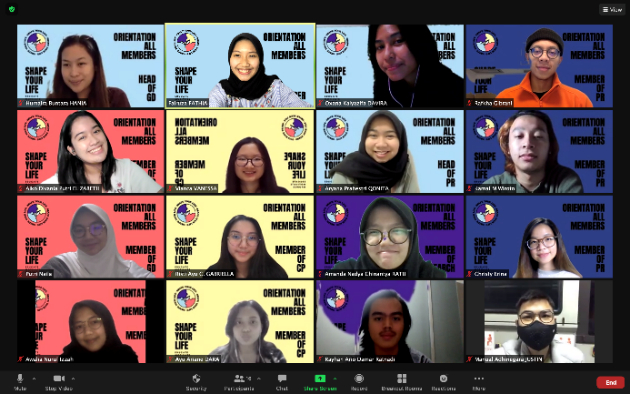 Shape Your Life Sessions
The Shape Your Life project was selected to be a Type B project*, which means they are able to increase their public awareness and receive financial support to continue their activities effectively with aid from APU. Since the Shape Your Life project was selected, Fathia cooperates with other APU students and divides work between four teams, including Content Planning, Public Relations, Research, and Graphic Design.
*More about Type B Selected Projects: https://en.apu.ac.jp/studentsupport/page/content0317.html/
Learn more about Fathia
As this project is about rights to an education, her dream life is to advocate for human rights through one of the UN entities. That's why she thinks this is a very good starting point to do something tangible. Just making an Instagram account has helped hundreds of students to get to know this opportunity. She says to just believe in your passion and do it!
"If you really want to make an impact, you can do it in whatever way you want!"
Instagram: @fathiafairuza
YouTube Channel: Fathia Fairuza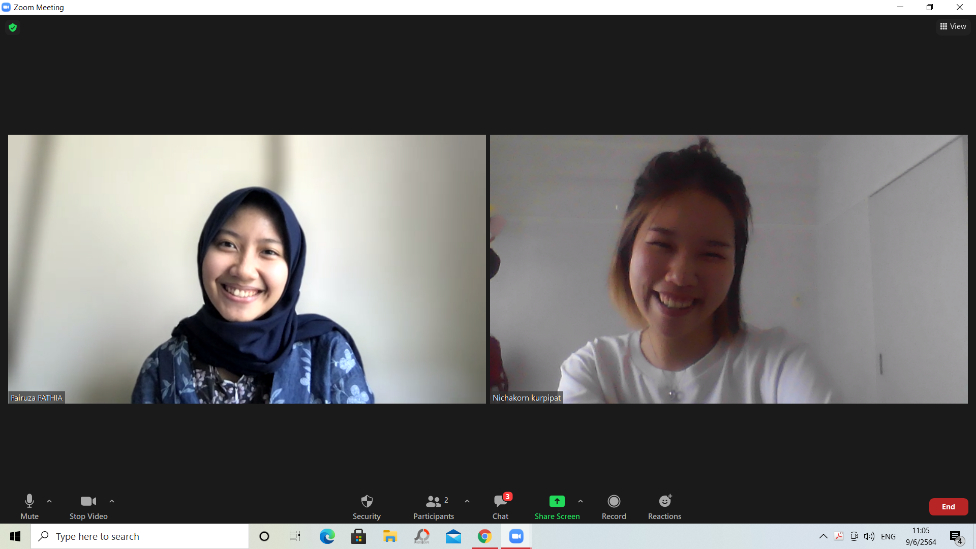 Online Interview with Fathia, Founder of Shape Your Life Project
Special Thanks to Fathia Fairuza for sharing such an inspirational concept. I hope our readers will be inspired and continue shaping their own lives.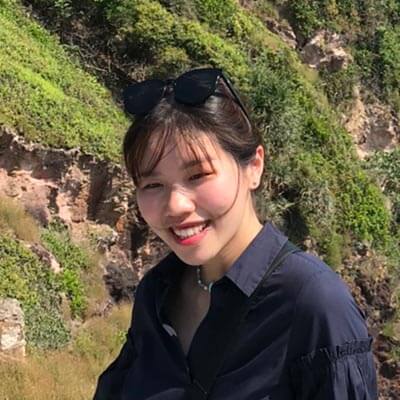 Nichakorn Kurpipat
Sa-was-dee (greeting in Thai)! I'm Pim, a Fourth year APM student majoring in SMO (Strategic Management and Organization). I love to observe nature and learn from inspiring people and their lifestyles. I then turn those experiences into positive energy to drive myself towards a successful life - a happy life. Let me share it with you!