Creating a World without the Word 'Refugee' Vol. 2: Miracle of the Vital Impulse
Dates: Monday, December 9 - Saturday, December 14, 2019
Sponsor organization: Creating a World without the Word 'Refugee' (members of Professor UEHARA's seminar class and volunteers)
In December 2019, the second Refugee Photo Exhibition was held at APU based on the goal of "creating a world without the word 'refugee.'"
This photo exhibition featured several works depicting the lives of refugees from around the world—people who have been forced to leave their homes and live elsewhere for a variety of reasons—including parents and children who have been separated, and members of the Olympic Refugee Team.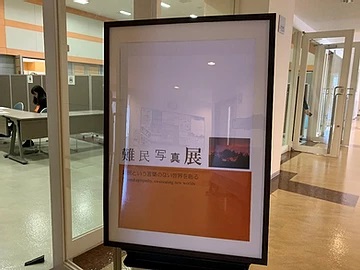 According to figures released by the United Nations in 2019, more than 70 million people worldwide have been forced to live as refugees due to a wide range of circumstances. The number of people clinging to a glimmer of hope who have washed ashore on various islands attempting to cross the seas in rubber boats is on the rise, and for many of these refugees, life is a fight for survival.
Every year, refugees are said to travel a total of 2 billion km to escape persecution in their home countries and reach safety (according to figures released by UNHCR in 2016). These people use their wits to cross seas and travel to faraway places in search of a better future.
At an estimated 6.7 million, the largest number of refugees hail from Syria (UNHCR, 2018), and every year around one million make their way to Europe. Since the onset of the Syrian crisis in 2011, around 250,000 citizens have died from the fighting, airstrikes, and other forms of destruction, and another 11 million have been forced to leave their homes, fleeing to other parts of the country or outside of Syria's borders (Source: Survey by NGO AAR Japan).
As the gateway to Europe, Turkey is home to the most refugees in the world.
When Syrian refugees first started pouring into Turkey, nearby Turkish residents provided them with daily essentials such as food and blankets, but as the number of Syrian refugees increased and the longer they remained in Turkey, antipathy toward them grew. The number of refugees in Turkey's neighbor Greece has also increased, and people continue to flee their home countries for many reasons: To find a safe place to live, to earn refugee status, to gain citizenship, and so on.
Every year more than 7,000 child refugees, or an average of more than 850 a month, embark on dangerous ocean journeys, and some of the photos in the exhibition show these children in unsafe, crowded detention centers.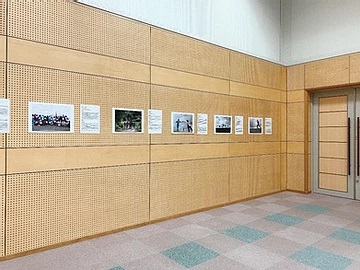 When I visited the exhibition, I had a chance to talk to Nagisa Asano, the APU student heading up the Creating a World without the Word 'Refugee' Vol. 2 event.
"I hope people visiting this photo exhibition can get a sense of the strength of human beings and their will to survive," said Asano.
Next, I asked her about this drawing that was on display.
"We asked an artist from Yufuin to draw this for the exhibition," she said.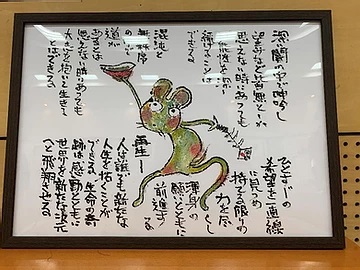 The drawing contained the following phrase: "With sights fixed on a ray of hope, we expend all the power we have to keep moving forward."
"This phrase precisely expresses the strength of these refugees who strive to live earnestly in search of hope," said Asano.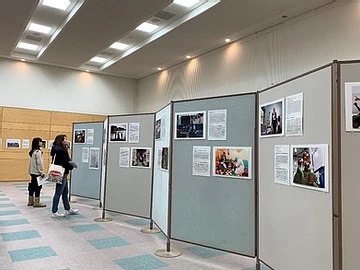 The exhibition also featured photos of the members of the first-ever Olympic Refugee Team from 2016. The 10 members, hailing from Syria, South Sudan, and other countries, were granted special permission to compete in three sports: Swimming, Athletics, and Judo.The performance of these hope-filled young athletes inspired many people around the worlds.
What each person thinks and how they feel is different. Behind each photo lies the story of a person leading an honest life and seeking out possibilities amid difficulties, as well as a sense that these refugees have the power to change the world.
The COVID-19 pandemic currently raging across the globe is also having an impact on assistance for refugees. The United Nations High Commissioner for Refugees has put out a call for support to prevent the spread of coronavirus infections among displaced people around the world. Please visit the following websites for more information.
Official UNHCR homepage (Japanese): https://www.unhcr.org/jp
Official UNHCR homepage (English): https://www.unhcr.org/
Global Trends: Forced Displacement in 2018: https://www.unhcr.org/globaltrends2018/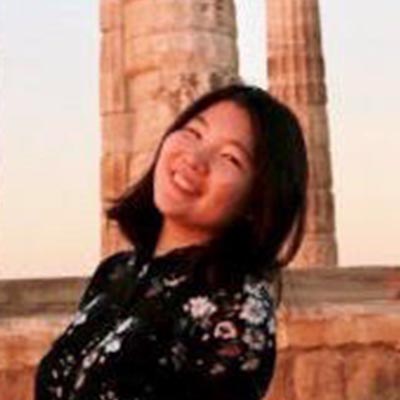 Maasa Furumori
Hello, I'm Maasa from Japan. I was born and raised in Nara, and lived in the states for 2 and a half years during my highschool. I spend my weekend to watch movies, go to onsen, and do some outdoor activities. Climbing mt.Yufu in 2019 was one of my favorite outdoor activities I did in Oita.My next challenge is to make it to the top of mt. Kuju. As a member of SPA, we would like to spread more fun information from diversified standpoints so please check out SPA's Blog !