How is your summer vacation? Why don't we take this opportunity to nurture our creativity through a pottery workshop? In fact, Oita is one of the most famous ceramic production areas in Japan, known for its "onta-yaki" pottery.
In this article, I'll be introducing Kishasenpo pottery experience class (陶芸体験コース) – a thorough and fun introduction to working with clay dough, in which you can enjoy the charm of pottery!
Kishasenpo (器舎扇歩)
Instagram | Website | Google Maps
Location: 〒874-0849 大分県別府市扇山4組4
Phone (for reservation): 0977-25-2214
How to get there: Kamenoi Bus no. 3 from Beppu Station West Exit (the mountain side), to Ogiyamacho, and then a 2-minute walk
Next to the working studio there is a cute pottery shop!
After carefully checking the opening hours on their website, I called for a reservation 2 days in advance and they arranged slots immediately. Getting to the place was fairly easy since it's only around 100 meters away from the nearest bus stop.
We were warmly welcomed by the store owner (also the workshop instructor) and then asked to fill in basic information, including shipping details to receive our pottery after baking and drying. Normally, it takes around a month to receive the well-baked-and-dried final products, which makes the experience more thrilling!
One person is given 1 kilogram of clay dough and gets to choose what to make. Me and my friend chose to make one cup and one medium-sized bowl.
First, we observed the instructor demonstrating the process, then started step by step with the given tools. I won't go into details, so here are some photos of me and my friends enjoying the class!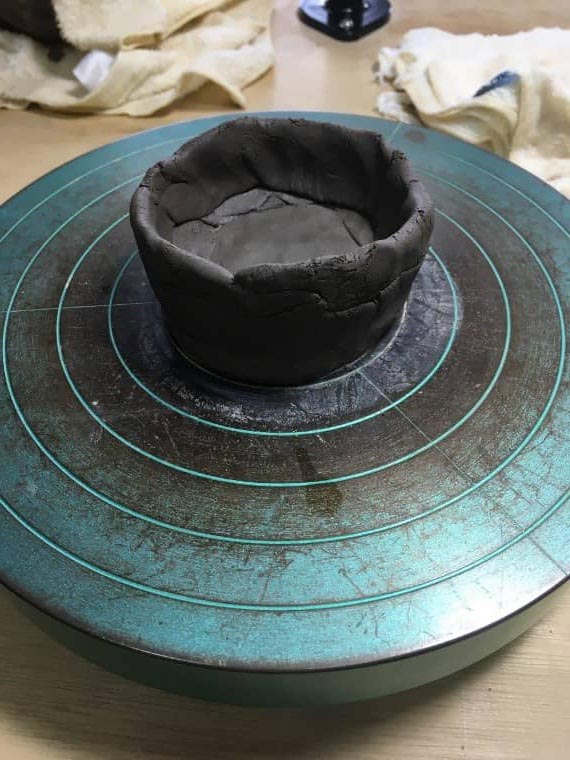 Building the foundation is hands down the hardest! The instructor's support was definitely helpful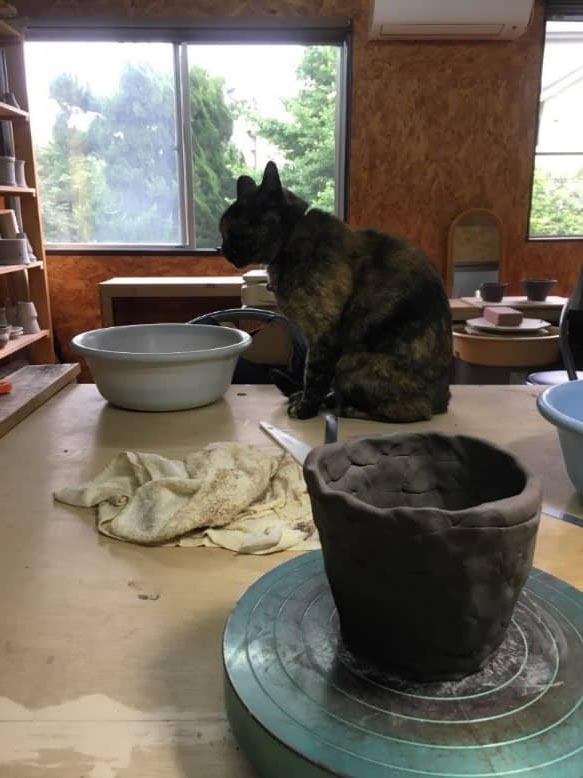 Pottery with a view!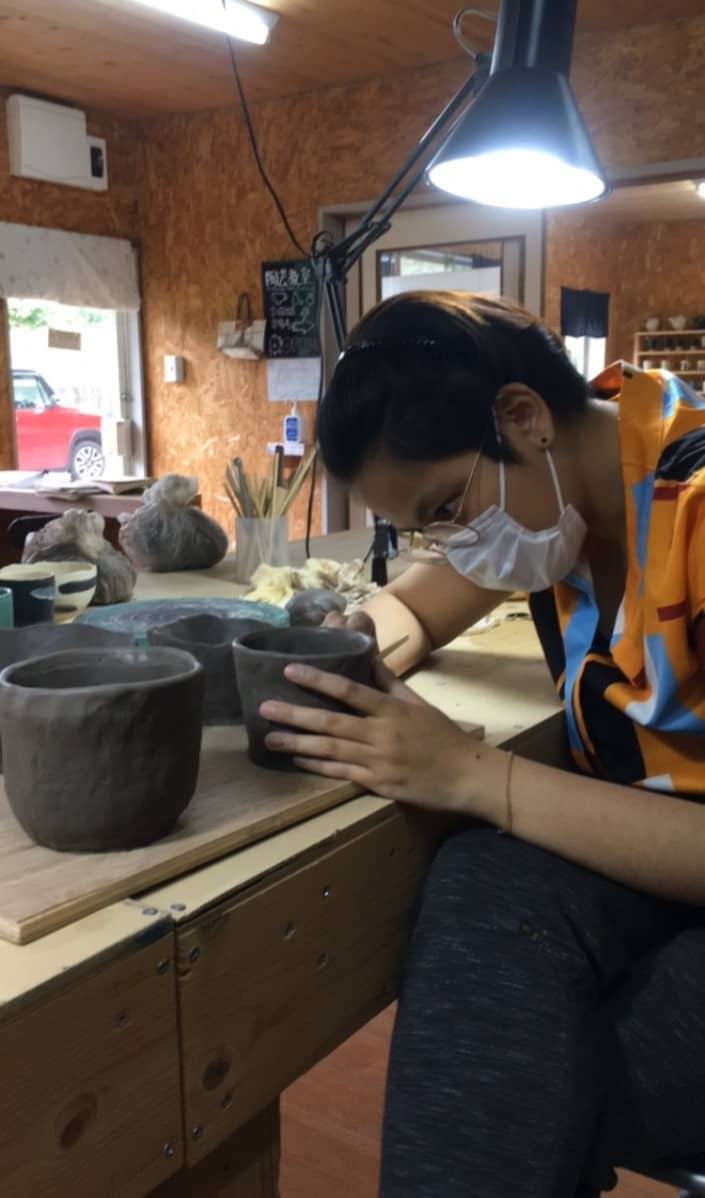 This is my friend putting personal marks on her products. You can choose either on the side or underneath. I chose to include the onsen mark for mine!
And voila, the sweet fruit of our 2-hour workshop!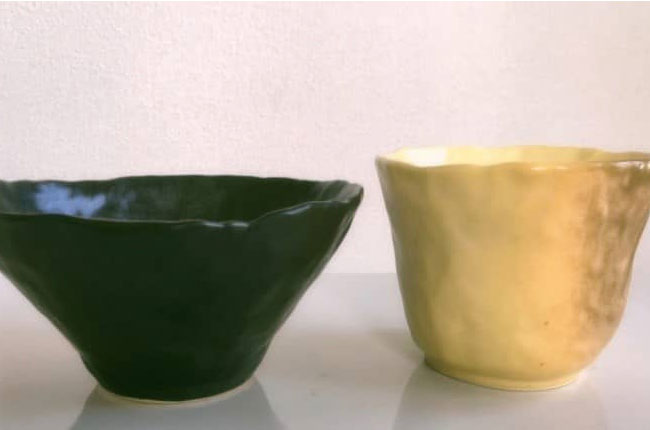 A month later, I received these two little cuties here: a cup and a bowl carefully packed by the shop owner. They are definitely not the most perfect pieces, but I'm beyond excited to make good use of the fruits of my labor!
It is a great idea to wind down, and you don't even have to go too far from Beppu City's center! How cool is that!? Kishasenpo also offers regular classes if you want to invest more effort and take this Japanese hobby to another level!
★Wear a mask and take precautions to prevent infection when you going out.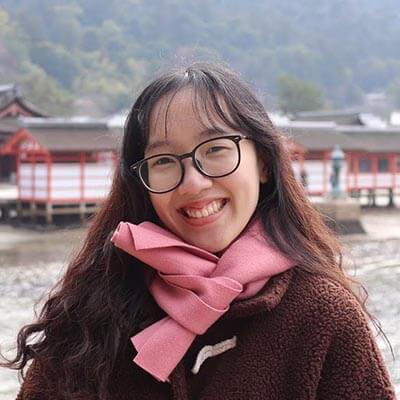 Ha Phan Ngoc DOAN
Hi! I'm Ha, class of 2021FA, majoring in IRPS (International Relations and Peace Studies). On campus, I was a Resident Assistant, Teaching Assistant, APU Student Ambassador and Student Staff at APU Library. I can't wait to share with you all my experience as a SPA member!