These days the novel coronavirus is impacting the entire world and consigning us all to a stay-at-home lifestyle. Online socializing, online visits home, online meetings - I feel that how we are living our life as university students is changing more than a little.
Up until spring break, in the mornings, still sleepy, I would get on the bus. Completely full, the bus would lumber heavily up the mountain to APU, so slow I would worry about being late for class. Hurrying, along the way I would meet up with friends and together we would go to class. That life now feels so long ago.
My Time at Home
If you wonder how I am spending my time at home, can tell you I have been attending online job search seminars, studying bookkeeping, studying the SPI, and I also started taking the newspaper—all of this is because I know that the time when I will have to start looking for a job is just around the corner. Right now I'm studying to acquire knowledge that could be helpful, even if just a little, in finding a job. And recently, I got the idea that I want to play the guitar while singing along! I've been practicing with my clumsy hands.
Beppu's Azure Waters
If I spend all my time only at home, it feels like I can't breathe. So sometimes to refresh myself I walk to the beach down by Beppu Bay, which is just five minutes from where I live. On days when the weather is fine, it is colorful, clear and bright; it is truly beautiful. I had not realized until I came to APU what a beautiful place Beppu's ocean was. Incidentally, it looks like APU students who enjoy fishing are here, too.
Additionally, occasionally I take my motorbike up to the Jumonji viewpoint above APU for a breather. The view of Beppu from APU is also very beautiful. This spot is another one I really recommend. It's always fun to take a moment and look for where my home is, or where such-and-such a shop is, or where is it that I'm always passing by on my way to school.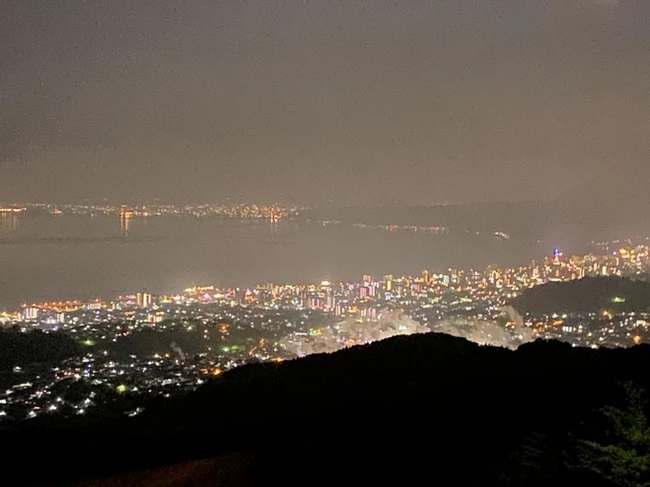 The Jumonji viewpoint
Online Classes
Maybe it's this life of voluntary restraint, but APU has also initiated online classes. Online classes are different from regular classes. You do nothing but face your computer. Because I am always alone when attending class, I somehow feel lonely.
However, with Zoom classes, just like with regular classes, there is a lot of group work. APU students, regardless of nationality, are active! Even though we've switched to online classes, this hasn't changed. Everyone is proactive in sharing their ideas, and all together we are preparing a presentation. Even though the screen, that special something that makes us APU students comes through.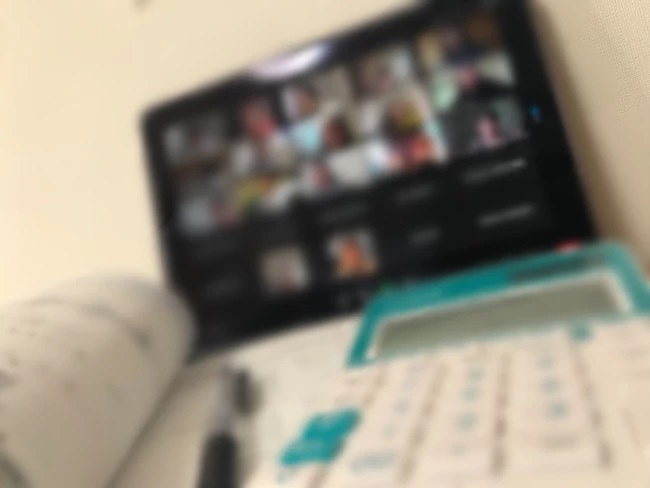 Maybe it is good to try new things, such as new interactions using Zoom and similar, that we can do now precisely because of the times we are in. With each one of us continuing to take precautions, the day will surely come when we can begin holding regular classes again. Let's look forward to that day when once again we can all get together on campus!
★SPA will take turns writing the column.We hope our articles make you feel closer to APU, even we are under the limitations to prevent the spread of COVID-19 infection.
Mao Murakami
Hello! I'm Mao from Japan. I love to listen western music such as EDM and POP so much! Especially LANY, Chelsea Cutler and Gryffin are my favourite artists. Currently I practice acoustic guitar on free time because its sound makes me feel very comfortable. I've studying for job hunting and enjoying reading newspapers to get updated economic information these days since I started to subscribe to newspapers for it.