2min read
Dec 13, 2021 - Dec 17, 2021: Inclusion Week 2021 is ready to welcome you back to campus!
Inclusion Week is an event aiming to celebrate diversity and foster the inclusive spirit at APU. With the success of Inclusion Week 2020, Inclusion Week 2021 is returning with new events and an offline Grand Show.
This year's theme is "Live Like a Newborn" which aspires to convey a non-judgmental spirit to all APU students and remind them of a time when they knew no stereotypes or prejudices. The first event of the week - The Debate Show – has already wrapped up nicely with the victory of team including Brey Brianna, Syed Ahmed, and Habib R.K Ornob. The show was held online and was open for audiences on November 3rd.
On December 13th, the week will resume with a parade show at the APU Fountain. The show will feature performances from APU circles such as APU Wind, V-Steps, and APU Mairaku. In addition to that, the "What If" wall will also be available from that day until the end of the week for APU students to express their dreams of a world without judgment, stereotypes, or prejudices. If you see it, don't be shy to write your own message!
On Tuesday of that week, the "Paint Your Shoes" event will take place at the Student Hall. Inspired by the idiom "putting yourself in others' shoes," the event provides a space for students to share their stories and see it turned into art. Storytellers are welcomed to share their personal experiences relating to diversity and inclusion, which will then be illustrated onto shoes by storypainters, thereby literally putting themselves in the storytellers' shoes. The shoes will later on be exhibited at the Student Hall. Anyone is welcome to join as a storyteller, storypainter, or audience.
Finally, the Grand Show on Friday will offer a big finale for Inclusion Week 2021. With the brand-new format of shadow play, the show is sure to take the audience on a rollercoaster of emotion while answering why and how we should "live like a newborn." Applications for performers are still open if you are interested in joining.
Are you ready to "live like a newborn" with APU Inclusion Week 2021? Don't miss your chance to experience Diversity and Inclusion in December!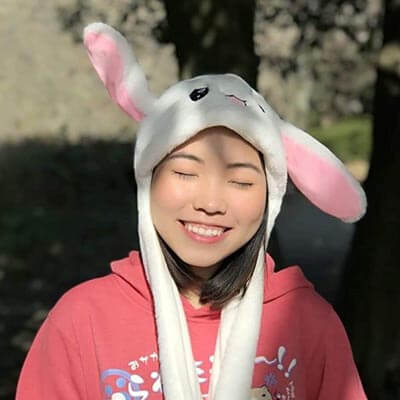 PHAM Van Khanh
My favorite part of being a member of SPA is interacting with students and professors whom I normally wouldn't talk to and listening to their interesting life stories. If you have an interesting story at APU, you can always tell me.