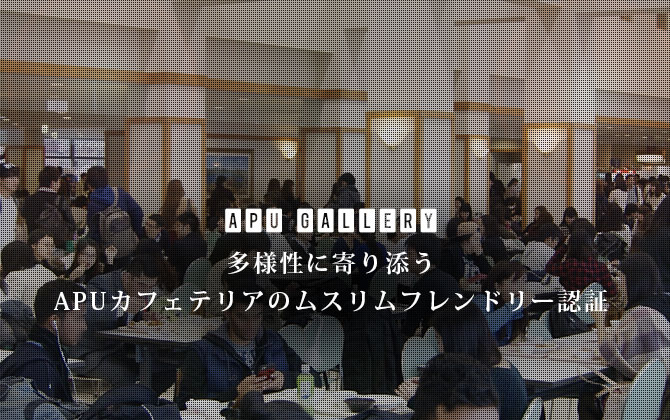 The APU Cafeteria is situated in the campus of APU, where multiple cultures coexist and students accept ethnic, religious, cultural and other differences in background as they study together and deepen their mutual understanding. Similarly, the Cafeteria also seeks to come closer to diversity by accommodating students in a cultural-friendly manner.
A note on the acquisition of Muslim-friendly authentication
At the APU of today, one in five of the university's international students is Muslim. Nearly all food served at general restaurants contains ingredients derived from alcohol or pork. The inability to eat makes it difficult for those students to conduct their lives, let alone study. As a university where students from all over the world come together to freely and vigorously exchange their opinions and learn together, APU highly values the infrastructure that Muslim-friendly authentication represents.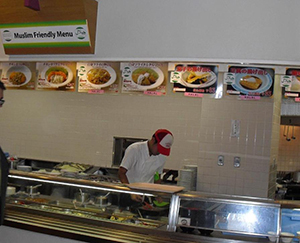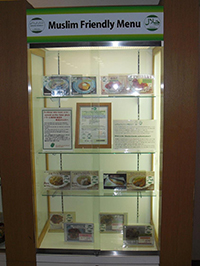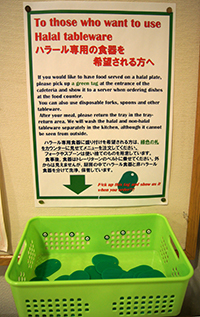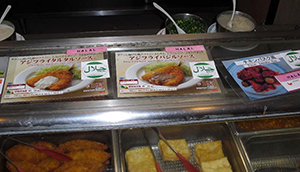 What the APU Cafeteria seeks to achieve
By acquiring Muslim-friendly authentication, the APU Cafeteria has accommodated the dietary needs of practitioners of Islam. However, that does not mean that it exclusively accords Muslims special treatment. There are also non-Muslim students and faculty members at APU who represent varied religions and customary practices and who have submitted a number of requests of their own to the Cafeteria. The halal menu offered by the Cafeteria is but one example of how it has accommodated a culturally- and religiously-diverse environment.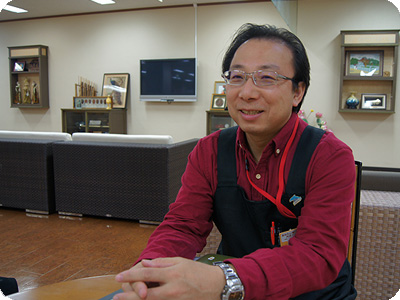 Ritsumeikan CO-OP (APU) Executive Trustee ISOZAKI Shuji
Ritsumeikan CO-OP (APU) APU Cafeteria Manager KIMURA Isao
The Japanese society of today has become increasingly internationalized, reflecting greater needs for the provision of new services, such as accommodating foreign tourists, in the process. The APU Cafeteria will continue to give its attention to diversity in the future as well.