On Thursday, August 2, and Friday August 3, 2012, five industry trainees from Toa Koki Co., Ltd., Sony Corporation, and Yamato Transport Co., Ltd., presented the results of their studies at the College of International Management at a ceremony to mark the conclusion of APU's industry trainee program for the spring semester.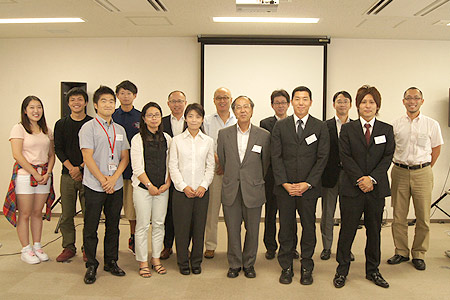 The ceremony and presentations were attended by the Dean of Academic Affairs and APU Vice-President HIRATA Junichi, Dean of the College of International Management YOKOYAMA Kenji, training program coordinator and APU Liaison Director TAKANO Kenji, faculty members involved in the program and English language volunteer tutors. A presentation was made by each participating company.

Trainees delivered their presentation in English, received feedback from each company's HR representative and APU faculty members involved in the program, and were presented with a certificate of completion. Participants commented on their experience on the program: "All the classes I joined in were meaningful and I gained a lot out of them"; "This experience was a real wakeup call for me in terms of my language ability. I hope to use this experience as a springboard to the next step in my development".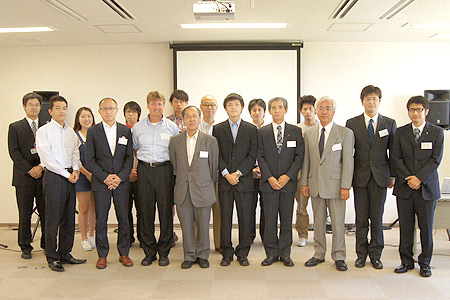 APU continues to accept industry trainees as part of its on-campus business training programs. Programs offered at APU are as short as two months and offer participants the opportunity to take lectures, engage in discussions, group work, and deliver presentations while using and improving their English as a practical communication tool. Participants on this program can expect to acquire specialist knowledge and the communication skills necessary for survival in the global business community.

Participants also get the opportunity to experience life at AP House – our on-campus student dormitory and home to students from 43 different countries and regions. In this way, participants can deepen their understanding of different cultures and achieve effective academic results in a short period of time.