"Oceania Week" was held at APU from Monday, December 4 followed by "Sri Lanka Week" commenced on Monday, December 11.With students at APU from over 70 different countries and regions around the world, "Multicultural Weeks" are held to showcase the language and culture of a diverse range of countries. The first Multicultural Week for this year was "Mongolia Week" in November.
Various performances were held onstage at the APU Millennium Hall. Please refer below for program details:
Date
: 5th December (Tue.) 18:30-20:30
Place
: APU Millennium Hall
Admission Fee
: Free of charge
Organizer
: Oceania Week Committee
Program:
Introduction and Songs from the following countries:
Australia and New Zealand
Hawaii
Samoa
Papua New Guinea
Introduction, Dance and Songs of Kingdom of Tonga
Introduction of Africa
Oceania Fashion Show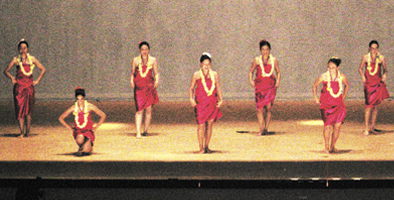 Date:11th December (Mon.) 12:25-14:00
Place:Cafeteria
Program:Sri Lankan Dance and Songs

Date:12th December(Tue)18:30-20:30
Place:Millennium Hall

Admission Fee:Free of charge
Organizer:Sri Lankan Week

Program:
Traditional Sri Lankan Dances
Sri Lankan Old Songs
Sri Lankan Fashion Show
and more!

During both weeks, traditional food were available for sale at the APU Cafeteria.