The 5th Tenkusai University Festival was held on Saturday 27th and Sunday 28th October at APU. This year's theme was "AP YOU & ME" and the planning committee aimed to create a festival where APU students and visitors could interact through the various events planned.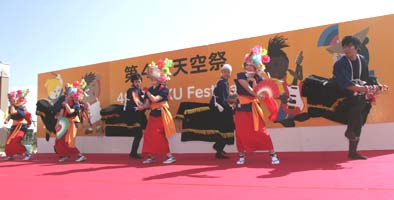 There were three stages at different locations around the campus hosting a variety of performances such as Wadaiko (traditional Japanese drums), Samulnori (traditional Korean music), wind orchestra and band performances, and also traditional dances from all over the world. Furthermore, members of various student academic groups held photo and art exhibitions as well as an exhibition based on overseas volunteer activities. There was also the traditional Japanese tea ceremony and an exhibition wrestling match by members of Oita AMW Pro-wrestling.
In addition, there were activities for families with children such as Big Bubble Blowing and a Haunted House, where ghosts gathered from all over the world... Visitors enjoyed a choice of 50 food stalls, including ethnic foods such as Korean chijimi and bibinmen, Indonesian nasi goreng and Vietnamese spring rolls, and there were also 30 flea market stalls to browse around.
The "Night Festival" began at 17.30 on the evening of the 28th, when the campus was lit up to create an enchanting atmosphere to match the evening program of a fashion show of national costumes, followed by a spectacular fireworks display to bring the festival to an end.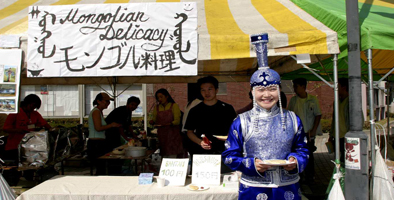 "5th TENKUSAI"
Date
: Saturday 27th October, 10:30am - 5:00pm
Sunday 28th October, 10:30am – 7:30pm
Organisers
: APU University Festival Committee
"Base Event" (URL:
http://ameblo.jp/base-event2007
)
Venue
: APU Campus