2min read
One day I asked Bah, "Why is soccer is famous in Liberia?" He replied, "I think it's because of one player's influence. He's the president now, though." I was flabbergasted by this unexpected answer.
Mohamed T Bah (22)
College of Asia Pacific Studies 2nd year, Liberia
Published in the March 22, 2022 morning edition of Oita Godo Newspaper
Based on a comprehensive cooperation agreement with Oita Godo Newspaper, since January 2022, Student PR Assistants (SPA) have been contributing their interviews with international students to the life and culture section of the newspaper's morning edition. SPA will introduce different cultures and the interesting topics they raise from an authentic, student perspective. These student writers take this opportunity to get the newspaper's readership and students interested in the world as well as aim to improve their skills with the aid of professional editors.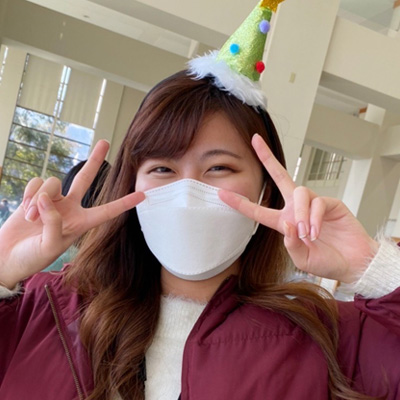 Manari Shimamura
Hello!I'm Manari Shimamura, a 3rd year APS student. My hobbies include many kinds of things, such as trying delicious food, travel, Netflix, and music.
This year, I will send out fun and useful articles about APU to our readers from my study abroad destination!