4 min read
A graduate student with a bright personality, always smiling and energetic, Ngawara Nahor Oumar from the African nation of Chad, enrolled in APU's Master's Program in International Cooperation Policy (GSAM) in spring 2021 to study the Japanese economic system.
The official languages of Chad are French and Arabic. Naturally, Oumar's application and admissions interviews for APU were conducted in English, so in addition to French and Arabic he speaks English, and now he can speak Japanese as well.
However, he had never studied Japanese before coming to Japan, and because of this language barrier he had a few difficult days when starting his life at APU. He could only understand simple phrases such as konnichiwa (hello) and onegaishimasu (please), but now he is able to take part in everyday conversations in Japanese.
I first met him last summer, and his conversational ability in Japanese has improved in great leaps. For this interview, I asked Oumar to talk about how he was able to improve his Japanese ability so much in just one year.
Currently, in addition to studying economics in his graduate program, he is a member of Eisa, a club at APU that practices a traditional dance from Okinawa. When he saw the Eisa dance he thought it was cool and decided immediately to join. I also thought it was cool when I saw Oumar participating in the eisa dance. He drummed as if he had been performing for years, and seeing his smiling face as he danced was memorable.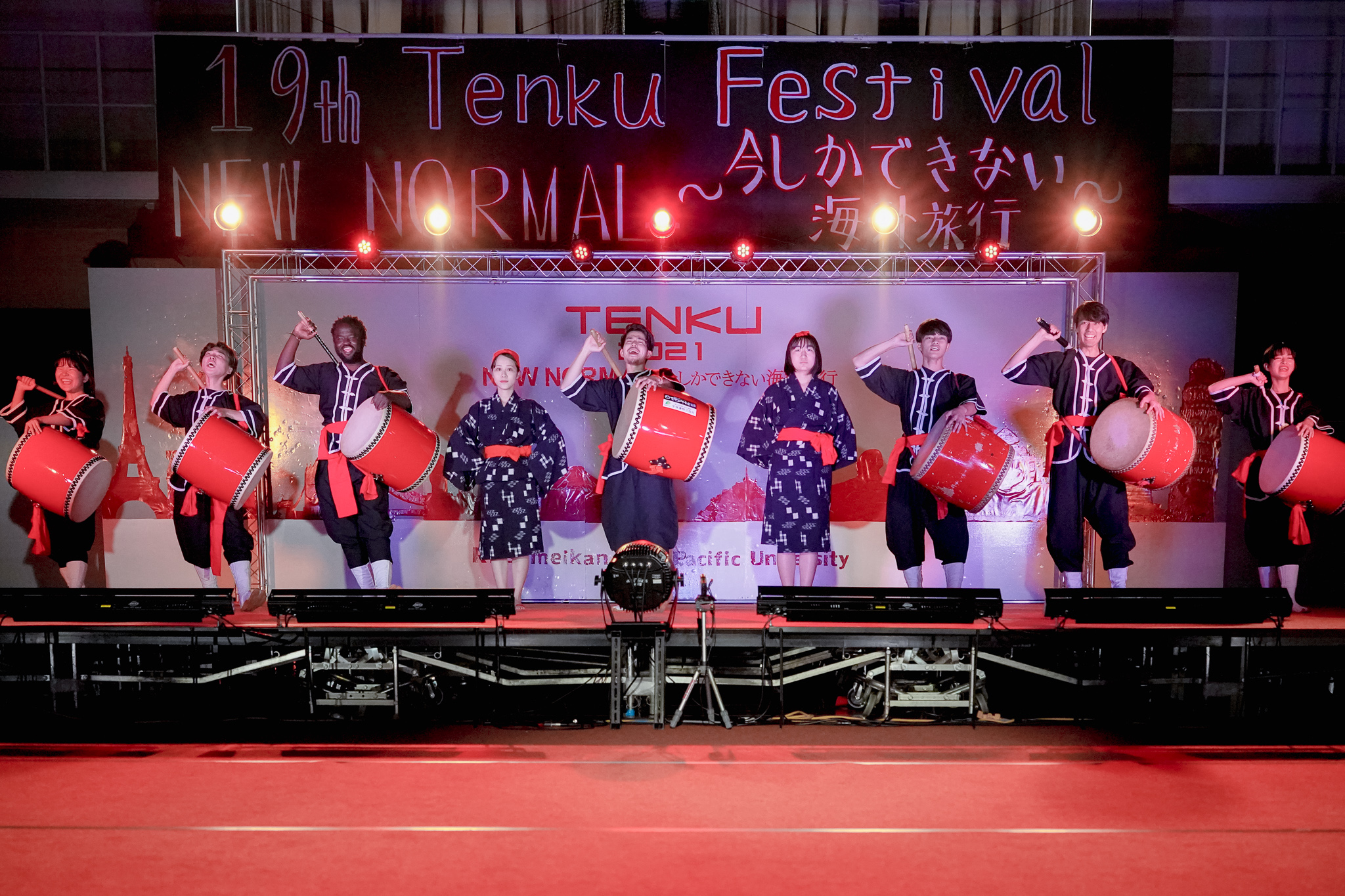 As for activities outside of the university, he is also a member of a volunteer group started by APU alumni that works to clean up beaches. He has been actively involved in this activity since a friend invited him to join, and he has helped clean up beaches not just in Oita Prefecture, but also in Tsushima in Nagasaki Prefecture.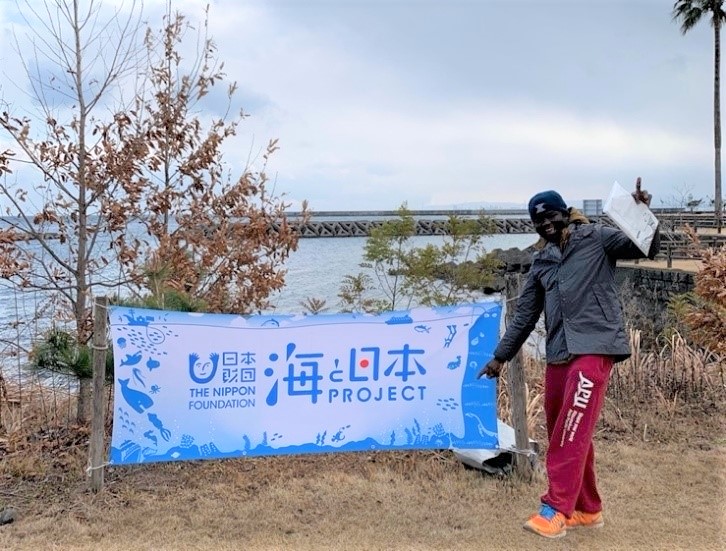 How did you improve your Japanese conversational ability?
I attended Japanese language classes held every Tuesday, Wednesday, and Thursday at AP House 4. However, that's not all I did.
1.At least try something.
During my first months in Japan I had few friends and no opportunities to speak Japanese. I thought it would be a waste to spend the next two years like this, so I did my best to get involved in APU events, club activities, and other outside activities. From that, I made more Japanese friends and developed more opportunities to come into contact with the Japanese language. I made communicating with others my top priority, even if it was only in simple Japanese.
2.Don't waste time.
Because Japanese is difficult, I made a decision to continue my independent studies every day. I woke up every morning at 05:30 and continued to practice Japanese conversation and reading hirigana. Because I have so much other classwork it was difficult to find time for independent study, so I continued to make it a point to get up as early as possible in the morning to make time for Japanese. This wasn't easy, and winter mornings were especially difficult because of the cold weather. On weekdays, I went to APU every day and did assignments and independent study in the library until late at night.
3.Take notes.
I always brought my notebook with me, and if I learned something in Japanese I took notes immediately so I would not forget. I reviewed my notes when I returned home, making it easier to remember. Even if there's a word I don't know, I can understand it the next time I encounter it. It's important to take notes right away.
What are your goals for the year ahead?
I want to take part in more APU activities in order to further improve my conversational skills in Japanese. Since I am scheduled to graduate this fall, I also want to prepare to work in Japan. The pandemic continues so it is difficult right now, but once things calm down I would like to go sightseeing all over Japan and learn more about Japanese culture and history.
What advice would you give on life at university?
Try to do small things, challenge yourself, and gain experience. For example, study a language, join a club, or participate in outside activities. Next, keep in touch with your friends. By deepening the relationship with your friends, you will gain opportunities to learn languages and learn about different cultures. APU has a wide variety of events and group activities, so it's a good idea to get involved in at least one of these communities. Finally, when you have personal time, you should make it a point to socialize with Japanese students by doing things like having meals together, studying at school, or going to hot springs. Through spending time together you will learn a lot. Try the things you want to do, and enjoy your life at APU!
Thank you very much for your cooperation, Oumar!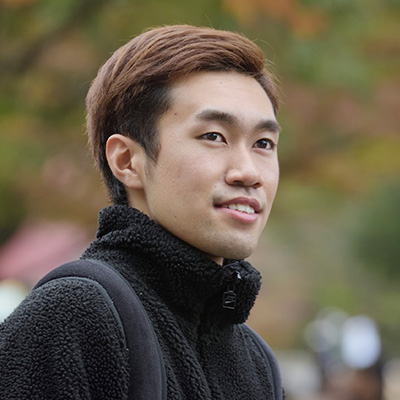 Kodai Doi
Nice to meet you! My name is Koudai Doi, APS, and I love visiting Beppu hot springs. If I visit 10 more hot springs, I will be certified as a hot spring master. Recently, I have started YouTube and am trying to create new content about international exchange, travel, and culture at APU. Through the activities of SPA, I hope to send out information that is beneficial to APU students and that can be read by many people, including non-APU high school students and their parents!