5min read
In 2020, a group of APU students had an idea of a food product that could help relieve the stressful nature of Japanese society. After two years of constant working and improvement, the APU fruit-flavored dressings line, in collaboration with Fudokin Co., has been officially introduced to the public. Our SPA Team has had the chance to further look into this inspiring project by interviewing Mana Suzuki and Nagisa Shimanaka – two leaders of the project. Let's see what they have to share!
1. Can you introduce yourself and the team?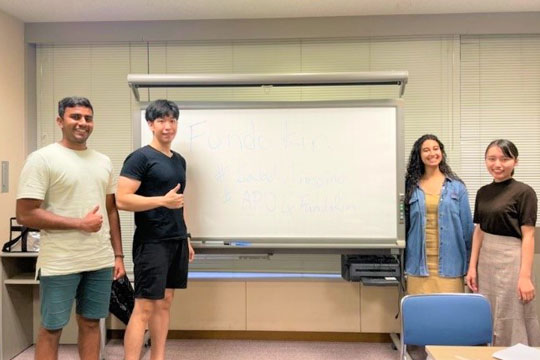 Mana (M): My name is Mana Suzuki, a fourth-year APS student majoring in Culture, Society, and Media (CSM). I love playing tennis and enjoying various cuisines. The reason that leads our team to develop this product is that we want to gain practical experience in food production through joining a business case competition at APU.
Nagisa (N): I am Nagisa Shimanaka, a fourth-year APM student majoring in Marketing. Joining the business case competition, the teammates and I want to create a food product. Personally, I am interested in the honey soy sauce, but since all members prefer the fruit dressing, we decided to go with that option. Our team has seven members from many six different countries, so it is a very diverse environment.
(Note: Grade at the time of the interview is indicated.)
2. What are your inspirations for developing this fruit dressing line and focusing on supporting the customers' wellbeing?
M: It has been two years since we started, so the memory has somewhat faded. However, I remember we all agreed on the same vision: making a food product that contributes to the society we are living in. Especially in Japan, where mental issues and 'karoshi' (death caused by overworking) are widespread phenomena due to a harsh working culture, it is essential that people have access to happier lifestyle. We thus came up with a fun and pop product that can make people feel lighter and happier –fruit-themed dressings and colorful packaging.
N: Since we all agreed on the health-conscious vision, around 20 ideas related to the concept were proposed within the team, including the honey soy sauce and the fruit dressing. We then all sent them to Fudokin, and the company narrowed them down to the current product.
3. How long does it take to develop from the idea to the current product? Are there any criteria you used while working on the product?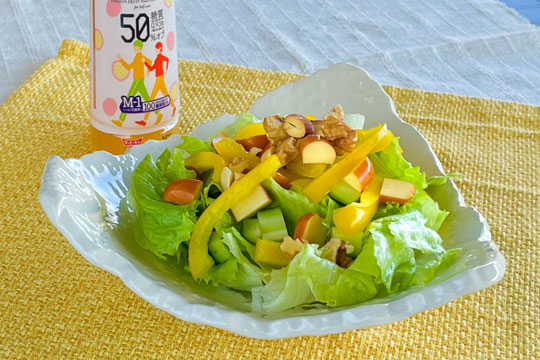 M: As mentioned earlier, the process took us two years from start to finish since there are a lot of criteria we had to take into consideration. The eight points, specifically, are:
- Product keywords
- Product concept
- Main appealing points
- Target profiles
- Usage (What, Where, With Whom)
- Positioning competitors/rivals
- Favor – which was decided through a large-scale survey
- Main specifications + Packaging ideas
4. Was there any difficulty in developing a food product in Japan? How did you and your friends overcome them?
N: Certainly, we had some difficulties while developing this dressing product. As you can see, our purpose is to support people's health both physically and mentally; therefore, we needed to come up with a product which people can consume daily. We decided on the idea of fruit dressings, but we did not know surely whether our product could be accepted in Japan or not as dressing is such a mainstream product here.
M: Hence, we conducted a survey among 10-50 years old people in which we asked which kind of fruits they wanted to use for dressing. Then, based on the collected information, we decided to go with passion fruit, raspberry, and grapefruit with the hope that they would stand out from the products on the recent market and get everyone's interest.
5. After going through an amazing journey to develop such product, do you have any advice or encouragement for other APU students who may also be nurturing a dream of developing a product in Japan?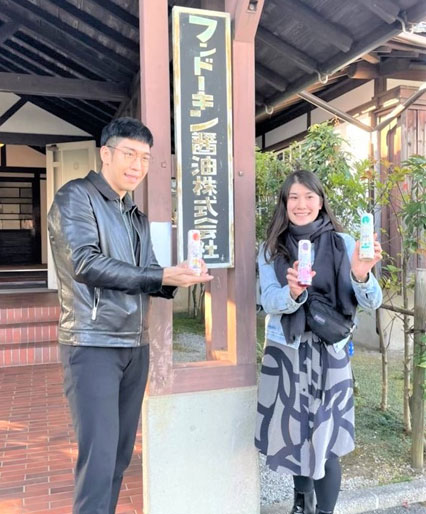 N: It is essential to think about the impact of the product at the first stage of developing it. The product developer needs to think of all possible hypotheses, such as the consuming process and the impact. Once those points have been clarified, it is time you are ready with enough information to decide on the target consumers, package design, taste, and so on.
M: Moreover, I also need to emphasize the importance of the teamwork process as well. As we developed this product as a team with seven people, it was tough to have the ideas agreed on by everyone. Despite the difficulty in teamwork, I realized that working as a team not only gains higher productivity but also brings about more fun. Besides, working with others gives more impact than working alone, thanks to the diverse sources of knowledge and personal networks.
We - the SPA team, would like to express our special thanks to Mana Suzuki and Nagisa Shimanaka for participating in our interview to share helpful information and inspiration with everyone.
We think the flavor is very unique since they are made from fruits that are not very common in Japan! However, the more you eat, the more you like it!
If you are interested in the fruit dressing that has been developed by APU students, you can support them by purchasing the products in the two ways below:
1. Fundokin Co., website online shopping: https://shop.fundokin.co.jp
(You can find the products with the keyword ウェルサポ(糖質ゼロ・オフ)シリーズ)

2. Oita Made website: https://oitamade.jp/view/item/000000000633
We hope that the above interview provides you with necessary and valuable information about developing a business product while being an undergraduate. As our two guest interviewees had shared, we believe that the journey may be challenging, but at last, you must gain valuable experience which will undoubtedly help you in your future career. Therefore, if you have ever thought of doing such a thing, get your good accompanies and then start the journey!
SPA (Student PR Assistants) Interviewer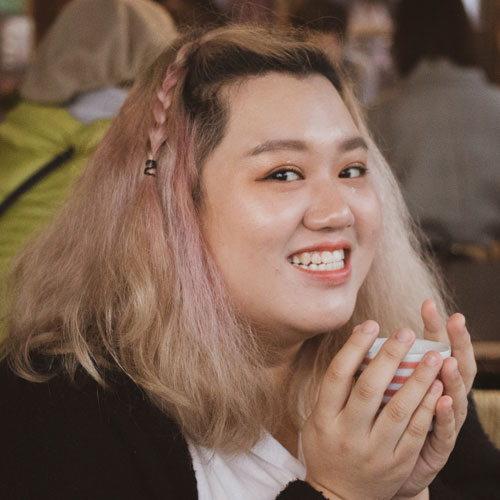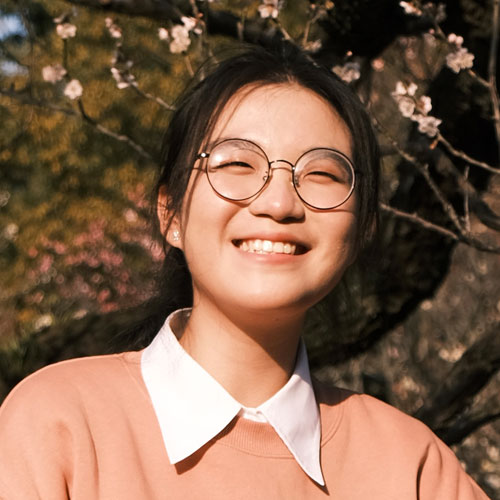 SPA (Student PR Assistants)
SPA covers campus life and academic pursuits from the student perspective. We capture the essence and appeal of APU and bring it to the campus community as well as the wider world.
This page hopes to provide information that will help students in their daily campus life and will put the spotlight on active students and faculty members. Each item on this page has been planned and written primarily by members of SPA to provide students with relevant and timely information. We hope that this blog helps you to lead an even more fulfilling student life with a deeper understanding and love of APU.