Japan has finally opened its borders, and Ash has just made it to Beppu. He has come all away from Ethiopia, which lies in the eastern part of Africa. I was very curious, as I knew absolutely nothing about Ethiopia, about their traditional events. With a smile, Ash began to tell me about a Christian festival called "Timket," which takes place on January 19. It marks the day when Christ was baptized in the Jordan River.
Everyone puts on traditional clothing and the event begins. First, on the eve of Timket, everyone begins heading from their churches to the river. The procession picks up more followers from other local churches along the way. Including breaks, it takes 6 hours to reach the river.
Priests heading toward the river
On the day of, prayers at the river start in early morning. After, everyone returns to their local churches to celebrate, singing and dancing with their communities. Ash, too, has participated in this festival. "It's a nice opportunity to connect with people outside of your community through song and dance," he fondly recalled.
Once prayer at the river ends, the celebration at local churches starts
I thought being able to deepen connections with others through the festival is wonderful. Speaking of which, I, having entered APU in 2020, know nothing about how Oita used to be. I hope chances for us to get together in Japan and make connections through events come soon.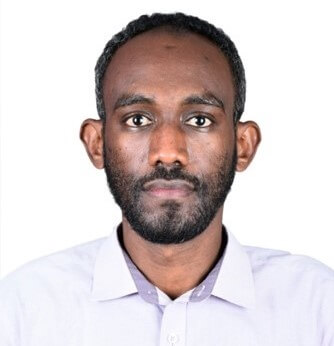 AREDA ASHENAFI FEYISSA

Nickname: Ash
Graduate School of Asia Pacific Studies
GSMA International Cooperation Policy (ICP) first year
Ethiopia

Published in the June 28, 2022 morning edition of Oita Godo Newspaper
Based on a comprehensive cooperation agreement with Oita Godo Newspaper, since January 2022, Student PR Assistants (SPA) have been contributing their interviews with international students to the life and culture section of the newspaper's morning edition. SPA will introduce different cultures and the interesting topics they raise from an authentic, student perspective. These student writers take this opportunity to get the newspaper's readership and students interested in the world as well as aim to improve their skills with the aid of professional editors.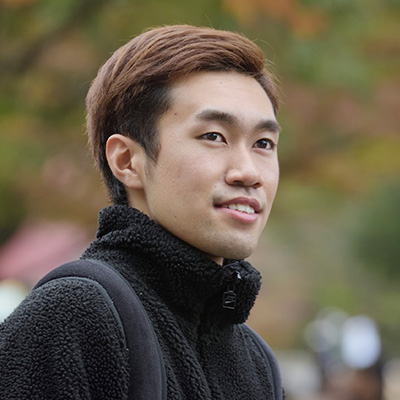 Kodai Doi
Nice to meet you! My name is Koudai Doi, APS, and I love visiting Beppu hot springs. If I visit 10 more hot springs, I will be certified as a hot spring master. Recently, I have started YouTube and am trying to create new content about international exchange, travel, and culture at APU. Through the activities of SPA, I hope to send out information that is beneficial to APU students and that can be read by many people, including non-APU high school students and their parents!