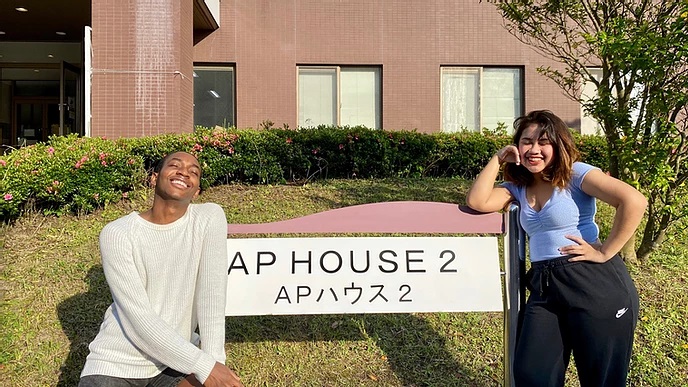 Residents in front of AP House 2
(Photographer/Amara Zahra, Model/Temilolu Awofeso, Gracia Austy)
As the start of a new semester waits just around the corner, students buzzing with excitement (or anxiety) over the prospect of starting their life at university begin to arrive in Beppu with their big suitcases. This is the moving-in period for first semester students at AP House, APU's dorm located just a 5 minute walk from campus classrooms. Many soon-to-be residents often wonder what necessities they should bring for their year in the dorms, while others may wonder what life in AP House is like or what kind of rules there are. Many new residents encounter this information for the first time when they actually arrive at AP House and are greeted by the Resident Assistants.Let's take a look at some basic information about AP House.
AP House 1 Exterior
There are two houses on campus, AP House 1 and 2, with not much difference between the two. Residents may be placed in a single room or a shared room, with roommates assigned in advance by the House Office. International students in shared rooms are almost always paired with domestic student roommates. It might be nerve-wracking to live with a stranger at first but this is actually the first chance you get in having an international friend!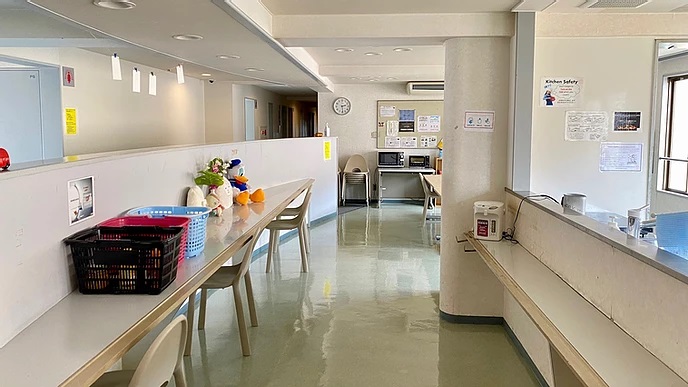 Shared Kitchen Floor
Each floor has a communal kitchen which residents are free to use any time. This area is also where residents have their monthly floor meeting, led by the floor's Resident Assistants, or RAs. This mandatory meeting is held once a month to share news between residents of AP House and the university as well as other information necessary to live as a member of the APU community. Floor parties, where residents may enjoy food and drinks together with their floor-mates, are also occasionally hosted by the RAs.
One of the AP House laundry rooms
Other than a communal kitchen, there are shower rooms as well as laundry rooms with washing machines and dryers on each floor. The washing machines and dryers in the laundry rooms cost 100 yen per use.
As residents live in a shared space, it is natural that there are rules that need to be followed. Regarding noise, it is important to take note of the time and be sure to keep quiet after 10 P.M. to avoid causing a ruckus that may disturb your neighbors. Smoking anywhere in AP House is absolutely prohibited, and is only allowed in the smoking area of AP House 1. Drinking is not allowed in any public spaces in AP House. Of course, underage drinking is prohibited.
AP House lobby
Residents often spend a lot of time at the dorms on weekends and after class. You might wonder what sort of activities there are to pass the time. AP House has several shared facilities free for residents to use. In each house there are pool tables (billiards) and pianos, with table tennis available in AP House 2. Residents simply need to sign up at the security office to use these facilities. Both houses also have computer rooms and study rooms equipped with Wi-Fi.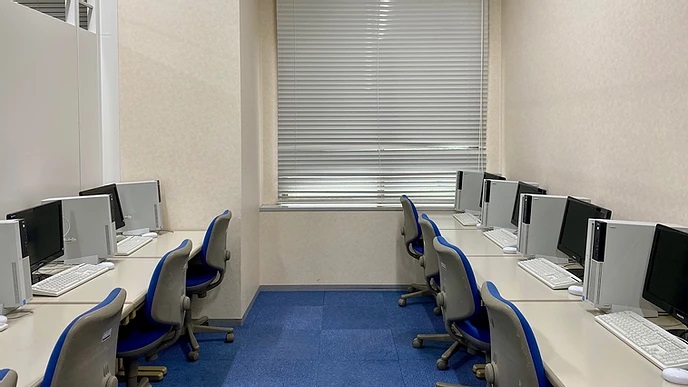 House Computer Room
All of AP House is equipped with Wi-Fi, so residents do not have to worry about using up their mobile data! Each room even has its own Wi-Fi router.
Last but not least, AP House provides a public bath, or ofuro, on the first floor of each building which are open from 17:00-24:00. Public baths are very common and prominent in Japanese culture. For many international students, this is their first chance to try soaking in an ofuro.
The eight months that I have experienced as a resident of AP House feel like they flew by really fast. Meeting so many wonderful people here has made my days brighter. As someone who normally values their personal space, I was timid and shy at first. However, after a little time I grew out of my shell and started hanging out with my floormates. We cooked together, talked about our classes and even helped each other with our language learning.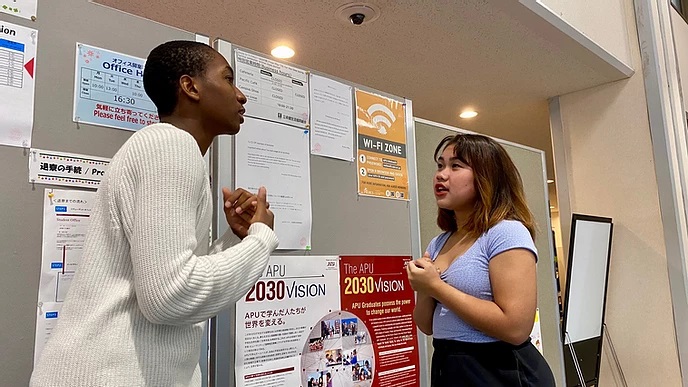 Residents chatting in AP House 1 lobby
(Photographer/Amara Zahra, Model/Temilolu Awofeso, Gracia Austy)
My favorite pastime during my early days in AP House was hanging out in the lobby with my friends in the evening after classes ended. A lot of my friends enjoy playing billiard in the lobby of House 1. Because I can't play, I usually just watch. Some nights we would sit around and play cards, talk, enjoy ice cream from the AP House Co-op shop, or even do homework (admittedly, not a lot of work was actually done because we were too busy getting distracted).
I think that is AP House's main appeal compared to other accommodations: Almost anywhere else, you would not be able to make friends like this and see them almost every day.
It is understandable to have worries upon living on your own for the first time, but be assured that AP House aims to build a warm and welcoming community, where residents from all over the world can come together and have an enjoyable university life in Japan. For returning students, welcome back and we hope you have a wonderful semester ahead of you. And for new enrollees, we hope you have a pleasant and enriching time here at APU.
AP House Life Vol.2( International Experiences Available Only Here: AP House Events ),here.
Please note that this article reflects the experiences of SPA student staff. Refer to official Ritsumeikan APU literature for information about AP House and the university. SPA student staff take turns writing this column in the hope that readers will be able to develop a greater understanding of and appreciation for APU even with the existing restrictions on movement due to the effects of the COVID-19 pandemic.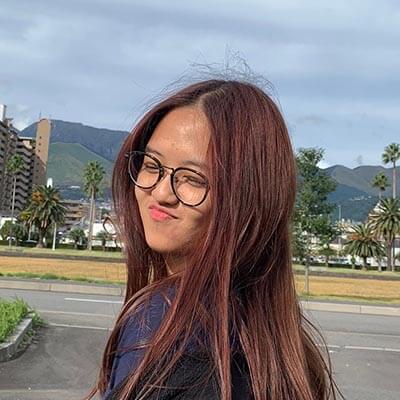 AMARA Zahra Djamil
Hello! I'm Amara from Indonesia. I enjoy writing and sharing stories. Being a part of SPA has given me the opportunity to meet new and creative people at APU and learn about their interesting experiences. When I'm not busy with schoolwork, I like to watch movies in my free time.