1.Introduction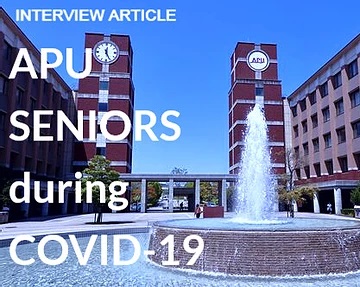 As COVID-19 has spread across the globe since January 2020, it has led to significant changes all over the world. In response to these unprecedented challenges, APU has adopted various policies while upgrading online teaching and student support. At the same time, APU students have also faced new difficulties in their daily lives as a consequence of the lockdown and unemployment. In addition, 3rd- and 4th-year senior students are also having to deal with figuring out the important transition from university graduation to their career path. These interviews share some thoughts on the main concerns of these senior students (especially 4th-year students), and how they are adapting to the new hardships that have arisen amid the pandemic
---
2. Interviews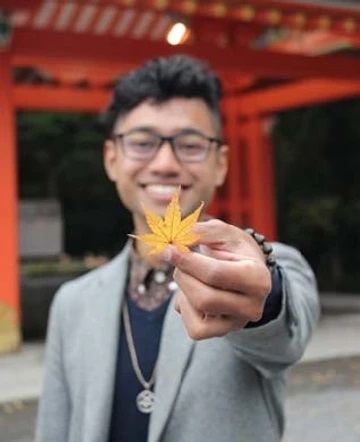 C. Hari S. Shankar (6th semester - APM - Innovation & Economics)
Hari returned to Malaysia during spring break and currently remains in lockdown there. Before the pandemic, his plans for 2020 included taking the JLPT test in July, and doing a one-month internship at an international recruitment consultancy company. However, the impacts of COVID-19 have led to official cancellation of the JLPT test, while his internship remains up in the air. As a result, his plans for job hunting in October have also come into question. He is presently focused on studying his major seminar topic, Economics Theories Industries, for his graduation thesis. With the pandemic necessitating social distancing, online teaching has become a useful alternative. Despite its flexibility, online teaching sometimes causes inconvenience due to different time zones (especially since APU students come from more than 90 countries and territories around the world). Its virtual nature has also led to issues involving technical problems, grades, and examinations. Hari is also uncertain about his flight back to Japan amid the complications of the COVID-19 pandemic.
---
The following is in interview style.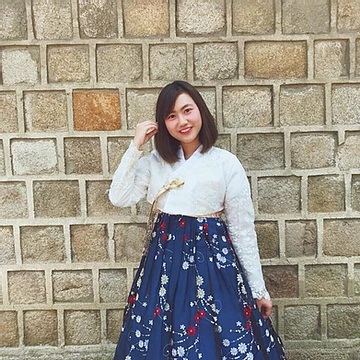 PHAM Truc Anh (8th semester - APM - Accounting & Finance)
Truc Anh has been job hunting since February 2020. Her original plans for 2020 included completing credits for her 8th semester (to fulfill JASSO requirements), graduating, and job hunting. However, due to the COVID-19 outbreak, she had to return to Vietnam in March, although she has continued job hunting online by applying at companies in both Japan and Vietnam.
Hi Truc Anh! Can you share some of your concerns for the near future in the context of COVID-19?
My first concern is job hunting. Actually, I can still hunt for jobs by applying online, but that comes with significant risks. In addition to technical issues, your chances of getting a job offer are also affected by the distance. Japanese companies have been through hard times recently, so there will likely be a reduction in the number of job offers, especially to applicants residing outside Japan. Everything is up in the air at present, so I have to consider applying at companies in Vietnam as well, just in case. Some of my friends have already gotten job offers, but they are unsure whether they can depend on those job offers.
You returned to Vietnam in quite a hurry because of the pandemic. How are you going to deal with additional issues, such as paperwork in Japan, since you are going to graduate next September?
Paperwork is also a concern, for my visa extension, housing, and other procedures. Procedures for paperwork in Japan are sometimes redundant, so they take quite a lot of time. I'm still trying to figure out how to take care of the many belongings at my house in Japan before I have to move out after graduating.
How much has the COVID-19 pandemic affected your finances?
Like other people, I also lost my part-time job. (Also, I'm not sure how to discuss the situation with my manager once I get back). There is also the tuition fee deadline for spring semester. All in all, it's been a hard time for everyone, not only me.
While you wait for things to get better, what are you doing during your time at home?
Preparations for job hunting, like writing my CV, preparing for interviews, and thinking these things over.
Have you had any "lessons learned" from the pandemic?
Certainly. I have learned to always have a plan B and stay positive. Anything can be solved as long as we stay calm and optimistic. I think it's also a good chance for people to spend time on themselves and their families, especially in terms of self-discovery, an eco-friendly lifestyle, and developing a sense of community.
What do you think could be considered as a positive from the pandemic?
I think the pandemic could benefit those who want to do more self-study. A lot of online courses and textbooks have started being offered for free for people who want to learn new things while under lockdown.
---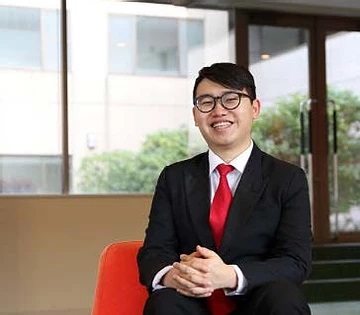 Kelvin TANG (8th semester - APS - Environment & Development)
Kelvin has already been accepted to the Graduate Program at the University of Tokyo. Instead of returning to his home country, he decided to stay in Beppu during spring break. He is currently working on his graduate thesis as well as other procedures necessary for him to complete graduation from APU.
Hi Kelvin! Could you please share regarding your application process to graduate school?
My application process started in August 2019, which was quite early. It took around 2 to 3 months to get the results. I will start my studies at graduate school in October.
Did the COVID-19 pandemic affect your application much?
I don't think so, because I started my application quite early compared to other people. But some of my friends are just starting, and they are worried that their applications could be delayed because of the pandemic, as it's difficult to set up consultation appointments with professors, and to get to the library to access academic resources as well.
So what concerns do you have at the moment?
I'm not sure whether I can graduate from APU on time, whether graduate courses will be delayed, or whether the quality of online teaching can be properly assured. But my biggest concerns are more about finances and renewing my visa. Procedures for housing and paperwork also take time.
Could you elaborate more about your financial issues? What about the Japanese government's policy to distribute ¥100,000 to everyone nationwide as financial support?
After the pandemic broke out, I lost my part-time job and now I'm not sure how I'm supposed to manage making a living. ¥100,000 might help me for a couple months, but I don't know after that because I don't ask for support from my family. When it comes to academic advice, I could ask my seminar professor or my parents, but for financial issues, I don't know who to go to. It's awesome that we get support from projects such as APU Hands, Gakusei Yell Project, and financial support from APU. They have helped us a lot.
Speaking of visa extensions, could that affect your studies at graduate school?
Yeah, I'm quite concerned about that, but I should be able to manage because I have already been accepted to graduate school – although it's impossible to tell beforehand what might happen amid this pandemic. My friends who haven't been accepted yet are worried that the visa extension process could delay their application, and that in a worst case scenario they may be forced to go back to their home country. I wish APU and the government could provide international students more support on these matters.
Finally, let's talk about your daily life during COVID-19. What do you usually do in quarantine?
Mainly my thesis and work on my Youtube channel. I'm also learning to create and edit videos. Sometimes I help my kouhai by giving them advice for courses, or showing them how to use Zoom functions.
Thank you for coming to the interview today and sharing your thoughts with us.
Thank you.
3.Conclusion
APU, the government, local authorities and other organizations have – during the spread of COVID-19 – provided many student support services involving finances, living conditions, studying online, and additional subsidies to not only APU students residing in Japan, but also those remaining in their home countries still unable to return because of the epidemic. Although living through a global pandemic is not easy, as Truc Anh said, "anything can be solved as long as we stay calm and optimistic". APU students are not facing this situation alone, as many policies and upgrades to support are being proposed to solve problems for both during and after the COVID-19 pandemic, especially for international students. What we need is to do our best to adapt to the situation and stay positive, while preparing for whatever may happen in the near future.
Even though COVID-19 may result in major loss of life, serious social ailments, huge economic losses, and profound changes to how we have always perceived the surrounding world, this pandemic can also be an opportunity for us as individuals to realize mutual solidarity and empathy through various means of support to help each other stay resilient.
Similarly, APU students are providing each other support to overcome this historical epidemic. Here's to hoping things soon getting better in 2020 for all of us - senpais, kouhais, international and Japanese students.
We look forward to the day we can all see each other on the APU Campus safe and sound.
This article retrieved images from sources of Ritsumeikan Asia Pacific University (APU), and personal images provided with consent by the interviewees.
NGUYEN Thuy Linh
Hi guys. I'm Linh from Vietnam. I'm a third year APS student. I enjoy sleeping and playing with cats, as well as watching horror movies and going to nail salons. My nickname in SPA is Suzu (鈴) since it also represents Linh in Vietnamese. Generally speaking, if you have a Nguyen and a Linh in your name, then you could be anyone in the Vietnamese community. So, I chose Suzu as my nickname because I thought it might be recognizable.
Joining SPA is one of the ways I'm trying to connect with the APU community while residing outside Japan. I think that by investing efforts in publishing articles, you can strengthen your sense of originality, as well as writing skills and critical thinking.
I hope I can return to APU soon to see how much it has changed, to meet my dear friends, and to enjoy the services at the new Lawson before I graduate.