Hello everyone. In this article series, Job Hunting Tips for APU Students 2020, we asked students who have successfully found employment for the secrets to their success, including their thoughts behind job hunting as well as their activities. Take a big step into life after university and find the answers that are right for you from interviews with upper-year students. I hope job hunting leads to success for all of you.
---
Job offer in the chemical industry KURIHARA Michel (栗原海志瑠)
In the third part of the series, we talked to KURIHARA Michel who received a job offer in the chemical industry.
Profile
Country: Japan
College: College of Asia Pacific Studies (APS)
Graduation year: March 2021
Job hunting motto:
Convey not only your record and achievement, but also who you are that is the core.
Most interesting job-hunting activity at university:
Participating in a nationwide web collaboration and winning the Mr. Contest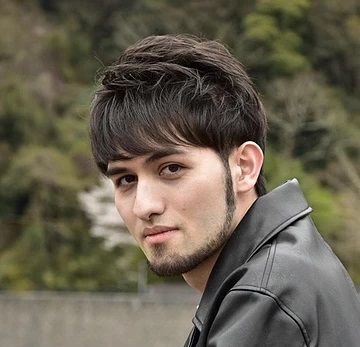 Question 1: When did you start job hunting?
In summer of my second year I started my job-hunting activities after having a consultation with the manager of a job-hunting organization. In winter that year, I started writing entry sheets (applications) for internships and made opportunities to talk to members of the SCA student group. At the start of my third year, I began visiting alumni, registering to recruiting websites, and started to contact many different companies. During the summer holidays I moved to Tokyo and actively pursued interviews with companies that approached me through recruiting websites.
Right after that, I departed for a study abroad program at a university in Azerbaijan. I had initially planned to study abroad for one year, but I decided to cut it short, returning after half a year to continue my career search. I returned to Japan at the end of December of my third year and did an internship at the company that eventually offered me a job. I did an early job screening through the internship and was given a job offer in April of my fourth year.
Question 2: What job-hunting activities did you do while studying abroad?
By remembering to take the initiative, I prioritized encounters with people and companies I could not have known about in university life. First, I registered to recruiting websites and checked my accounts there regularly so that I would not miss any updates or messages. If I had even the slightest interest in a company, I approached them directly for an online consultation. For companies that approached me before my study abroad, because I could not do an internship or consultation because I was currently studying abroad, I told them when I could be returning to Japan, making an effort to nurture all connections.
For the internship with the company that offered me a job, I did the interview on the Azerbaijan university campus where I was studying at the time. There was a five-hour time difference. In addition to companies I was already curious about, I also made sure to take interest in companies I only first learned about when they approached me.
I also visited an alumnus in Saudi Arabia during my study abroad. I arranged to meet with this alumnus—who I had met before my study abroad—so they could introduce me to local staff in Saudi Arabia. By meeting them in Saudi Arabia rather than Japan, I could get a concrete image of work in an overseas post. On the agreed date, the alumni had to cancel because of a sudden business trip, but I did not give up and I was eventually able to meet them directly in Saudi Arabia. This process was only possible because I took the initiative to make connections and did activities that caught the company's attention.
Question 3: What kind of support did you receive for job hunting activities while studying abroad?
I received support in job counseling at the Career Office and by visiting alumni. While abroad, I consulted the Career Office on Zoom and Skype. I wrote most of the entry sheet for my internship that I did in third year while studying abroad in Azerbaijan. In particular, in November and December I made appointments for job counseling every week to prepare for job screenings.
In addition, through visiting alumni in Japan before going to study abroad and on my trip to Saudi Arabia, I was able to practice verbalizing my experience and achievements. When talking to former students who were now actually working at a company, I tried to learn how employees had communicated in their interviews and whether certain companies preferred a serious tone or more casual conversation, for example. I valued human connections and tried getting information that can only be learned by speaking with people directly.
Question 4: How did you build connections with people in the workforce?
On several occasions I asked alumni who spoke at career information sessions if I could visit them directly, and I reached out to alumni on Facebook and other social media sites many times to set up one-on-one meetings. I visited seven alumni altogether.
Although this might seem very basic, I made sure to follow the expected business etiquette perfectly when meeting with them. If the alumnus is impressed with you during your conversation, it could lead to a personal recommendation in your application process. Surprisingly, many students overlook manners, so I made absolute sure that alumni I met would think, "He is well-mannered as well as exceptional and interesting." After meeting, I made sure to send a thank you email and, if the meeting led to something more, to contact them regularly. I maintain contact even now after job hunting is over, even with alumni in companies unrelated to the sector I will work in.
It is only through visits with alumni that I could learn about the company atmosphere that I could not learn about in interviews or information sessions. I was also able to choose which companies to interview at with based on whether I wanted to talk to the person working at that company again or work with them, helping me determine if the company was a good fit.
Question 5: Did you receive any advice in your visits with alumni that really stuck with you?
That no matter how different my experiences are from someone else, the most important thing is not achievements, but conveying the foundation for those achievements. Before going to study abroad, an alumnus told me that I must not be satisfied with just working hard and playing hard. They advised me that, no matter how rare an experience is, what is important is my inner core that is the root of my actions.
While studying abroad, in addition to actively participating, I also took stock of my emotions and the reasons behind my actions at the time. Not only in alumni visits, but also when receiving job counseling at the Ritsumeikan Tokyo Campus, where I received support after returning to Japan, I was told to remember who I am.
I learned that your character, including what motivates you and what events become turning points in your life, is an important foundation for your achievements, and that the extent to which you can convey that character in entry sheets and interviews is key. When I interviewed with the company that eventually offered me a job, I felt that they were assessing my character. So, even in interviews, I tried to avoid putting up a front and instead talked about difficulties I experienced when studying abroad and dormitory life, for example. During job screenings, I was often asked about casual everyday life in addition to what I worked hard towards. My experiences during life at university when I did not shy away from difficulties and instead took them as an opportunity presented to me were very useful.
Question 6: What type of self-analysis did you do so that you could convey who you are?
I expressed myself thoroughly. In April of my third year, I registered on a recruiting website. When writing my personal history I recalled turning points in my life that were usually difficult to remember, and talked many times to my mother about my childhood. I arranged to meet with companies that approached me, and I listened to the interview questions and watched the interviewer's reactions to determine what aspects of me were of interest to the company.
What led most to self-understanding was reflection about my internship at the company that offered me a job. Students who I worked with for several days gave me objective opinions about my actual work manner and behavior in a team. Rather than just analyzing me, they assessed me in our activities together so I could learn about my attitude towards work such as resistance to difficulties and the strength of my sense of responsibility, which I could not discover in job counseling.
Question 7: Finally, do you have a message for all the lower year students who are just starting their job search?
If you want your job search to be easier, prepare for aptitude tests like the SPI, Tamatebako, and GAB early and thoroughly! I started studying in spring of my third year. If cannot pass the tests, you will not be able to fully convey your character for internships or job screenings. In a practice booklet there are about 10 tests, so make sure you can pass them all. Good luck!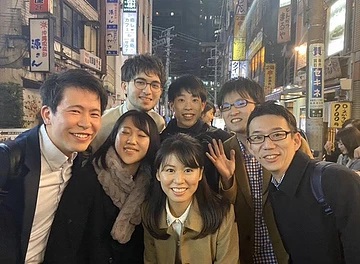 ---
My next post will be an interview with a senior colleague who was offered a job in the real estate industry! Enjoy!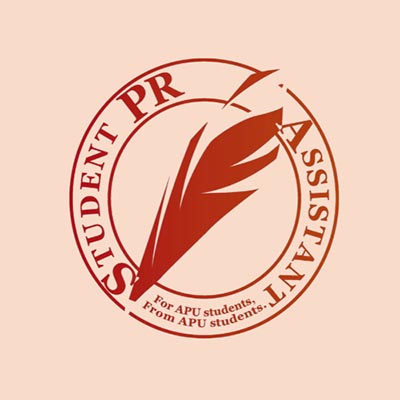 Yumena Nakagawa