Warmest greetings from Student Press Assistant (SPA)!
Starting this semester, we will start a series called "APU Alumni Interview."In the series, we will interview APU graduates who are active in shaping our world. These interviews will provide useful information for current APU students to help plan their future careers.Our first alumni is Andrey Pak, a current employee of Major IT company. Pak has a passion for work and strongly believes in the importance of understanding "who you are and what kind of work environment you are working in" for every individual.
*The interview for this article was held in 2019.
[Alumni Profile]
Country: Uzbekistan
Major: APM
Graduation year: 2011
Memorable activities at APU: Being editor of "APU Times" and being the first volunteer at the Asia-Pacific Water Summit
Career after graduation from APU: Nissin Foods (via APU On-Campus Recruitment) → Robert Walters Japan Co., Ltd. → Major IT company
-Question 1- Why did you want to join Major IT company?
The first reason which drove me to join Major IT company is to get to know, "Why has Major IT company grown into a company that can make such a big impact on the world?" I also wanted to know the company's "secret" by actually working there.I have learned company's philosophy since joining the company, which emphasizes the idea that human resources are the key to growth.
After graduating from APU, I thought that working globally meant "selling Japanese products abroad," or forming connections between Japan and other countries all over the world.However, after working for various companies in Japan, I found that working globally does not only mean doing jobs that are related to direct exchange. It also includes cooperation in diverse working environments to give birth to new ideas.
-Questions 2- Why did you change jobs and industries?
I think because I have a "passion for work" that is stronger than anyone else's. I have a strong desire to work in an environment where I am able to encounter new challenges and improve myself.
The three companies I have worked for so far are in completely different industries, and I started working at those firms with no knowledge about those industries. Before coming to IT company, I didn't even have a smart speaker (laughs).
However, together with my colleagues, and with an attitude to learn, I have been continuing to strive to be better.
-Question 3- What is your role at Major IT company?
I am mainly responsible for human resources. Before, when I worked for Robert Walters Japan Co., Ltd., I was a Career Consultant (a similar role to APU's Career Office).I have three duties in human resources department.
First is to evaluate applicants who apply to work for IT company. Through interviews with many excellent candidates, I look for people who can contribute actively after joining the company.
Second is to communicate within my department. Currently I am a member of Apac team. While sharing the same goal of hiring the best talent for our company, we hold meetings and complete projects, as well as set up strategies for our team.
Third is to do team-building activities with colleagues in the company. In our workplace, there are fixed dates for team-building activities. Normally you would just talk to your colleagues about work, but team-building activities help people understand each other's perspectives and points of view.
Apart from these, anyone who wants to have a discussion or meeting with me can reserve a time slot since my daily schedule is shared.
-Question 4- What did you learn in APU that you have found helpful for your career?
For me, the most helpful thing was having a high evaluation standard. As APU students, we have busy student lives during university because we not only focus on academics but also on extracurricular activities. In that kind of busy life, you will gradually understand what motivates you, and how to maintain your motivation.
I personally prefer the international environment, and I can see that my ability to grow is significantly improved in a diverse environment. APU's international environment has granted me a high reputation for working in a diverse environment.
Second is the ability to quickly adapt. At work, it is important not only to study on the desk (IQ), but also to collaborate with others and maintain control of your emotions (EQ). At APU, students from different countries and religions study together and take part in extracurricular activities.
After graduating from university and entering society, I realized how difficult it is to do what APU students often do daily. I think the ability to be partners with many people under time and resource constraints is very important.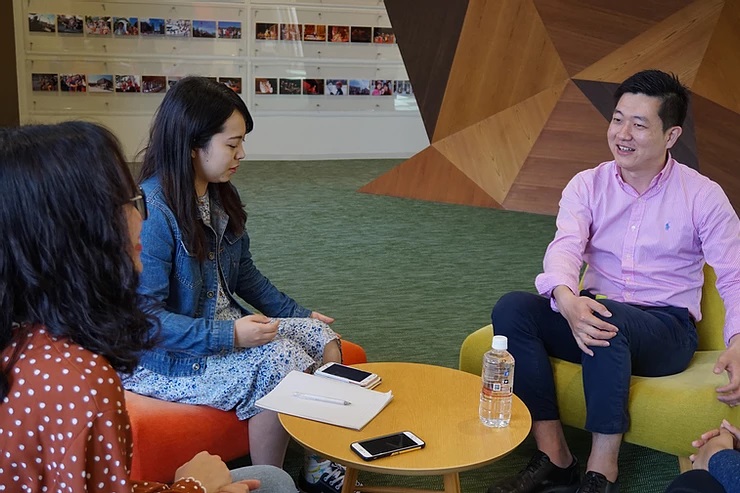 -Question 5- What is important to being successful in foreign countries?
I think there are four things you need to master when working in a foreign country.
Firstly, being a part of the minority. Living in a country other than your home country requires working with the "majority," or the people from that country.
Second is culture. Some companies are expanding overseas, but the culture of the country where that company's headquarters is located has significant impact. I think it's necessary to have a good understanding of that country's culture and values.
Third: language. Working in a foreign country requires not only the ability to create materials and collect data, but also the ability to negotiate directly with local people on a daily basis. You need to be able to convey your ideas and be convincing. Even now, I am still taking Japanese classes on recommendation from my company.
Last, but definitely not least, is knowing how to deal with stress. Working in a foreign country requires you to overcome stress and confront hardship. By overcoming pressure and continuing to chase after challenges and endeavors, I think you can surely reach good outcomes while living in a foreign country.
-Question 6- Finally, please share a message with current APU students.
Each person has something that they want to pursue, even though it is hard sometimes for outsiders to fully understand. Regardless of your goals, I believe that living at APU and striving to meet those goals will result in a fruitful student life.
It is not essential to imitate friends who look for high goals and achievements. Find out what you want to do in APU!
Photographer and Interviewer:Yumena Nakagawa,DOAN Phan Ngoc Ha
Interviewer: SELVAKUMAR Prameeta,Shiori Koizumi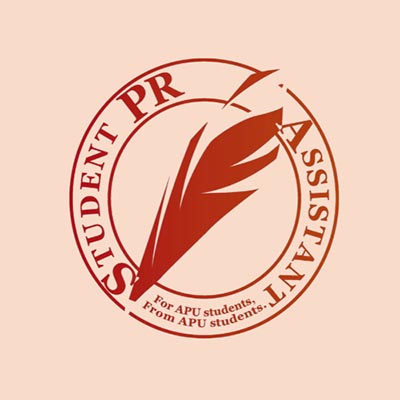 Yumena Nakagawa