Congratulations to all the new students!
With students coming from more than 90 countries studying here in APU, we not only speak English, Japanese and other mother tongues but also an "APU language" full of made-up words and acronyms that freshman may find confusing. Don't worry, SPA has your back! In this article continuing the series "New to APU," we bring you the answer to all the jargon we want you to know.
1. Online tools and technology
Campus Terminal: The online platform for announcements from the university, including those about classes (cancelations, makeup classes, classroom changes) and other need-to-know information. To make sure you don't miss any important posts, click here and master Campus Terminal with the user manual for students!
Campusmate: Campusmate is the hub where we engage in the "Click War" every semester during course registration. You can sign up for your major, view grade reports, register to receive job hunting information and more!
manaba: manaba is a cloud-based learning activities management system, mainly used to distribute course documents (lecture slides, videos, readings, etc.), partake in discussion, take quizzes, submit assignments and reports, and see grades.
respon: respon is an app linked with manaba, mostly used for taking real-time attendance and surveys. Since this requires prior setup, make sure you check out user the manual here.
Turnitin: Turinitin is an online platform where we submit reports, written assignments, and so forth online so that professors will be able to access our writing. From there, they can check for plagiarism* and correct grammar, as well as give online grading and feedback. Keep in mind that first year seminar courses –namely Study Skills and Academic Writing– use this platform for report submission, so make sure you get to know the site beforehand!
*Plagiarism is the use of a copyrighted work without acknowledgement, and is against academic rules and ethics. Plagiarism is also illegal and offenders may be fined or imprisoned.
Outlook: The APU email service registered with Office 365. You can access all emails sent to your APU email address (yourname@apu.ac.jp) via the web, the PC app, the mobile app or through Campus Terminal/APU Mail.
Zoom: At this point we bet you are all very familiar with Zoom, as online classes are conducted using Zoom meetings. Check out the Academic Office's announcement on what to keep in mind when operating Zoom here!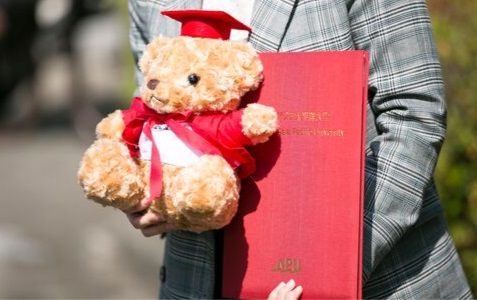 2. Academics
Syllabus: Just in case you didn't get access to this during high school, the syllabus is usually distributed in the first class of all courses offered at APU through an on online platform (manaba, Campus Terminal). It basically outlines course content, required materials, the instructor's contact information, the course schedule and important dates. You can always search for the course syllabus on Campus Terminal/Syllabus.
TA: Teaching Assistants are usually upper-year undergraduate or graduate students who assist professors' in-class activities, collect submissions, mark assignments and respond to questions.
3. Resources
Writing Center: Located in APU Library 1F, APU Writing Center was established with the aim to improve APU undergrad students' academic writing in both English and Japanese. Tutors will help you with checking and improving your writing skills.
SALC: It's an acronym for Self-Access Learning Center. Located in the F building 1F, SALC offers a wide range of language learning materials, as well as individual tutoring sessions from native speakers, including both peer advisors and professors.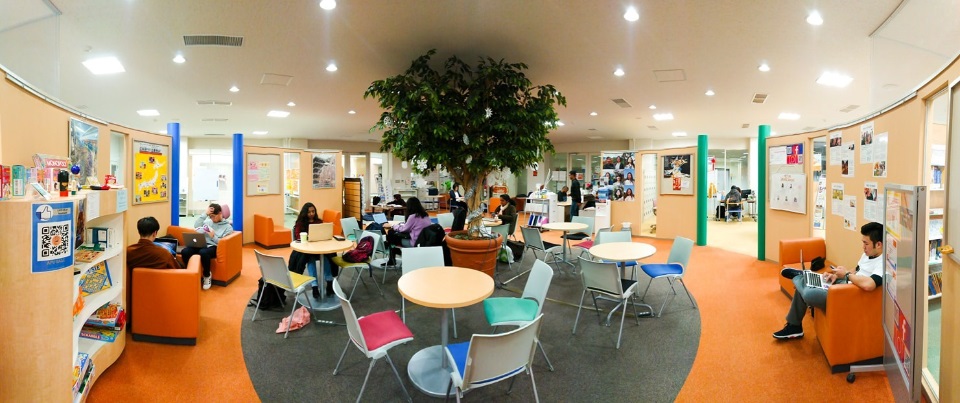 SALC offers a wide range of language learning materials, as well as individual tutoring sessions from native speakers, including peer advisors and professors (Source: SALC Facebook)
AMC: AMC is an acronym that stands for Analytics and Math Center, where you can find support and get one-on-one instruction (in English or Japanese) from trained tutors for Fundamental Mathematics, Business Mathematics, Advanced Mathematics, and Statistics.
4. AP House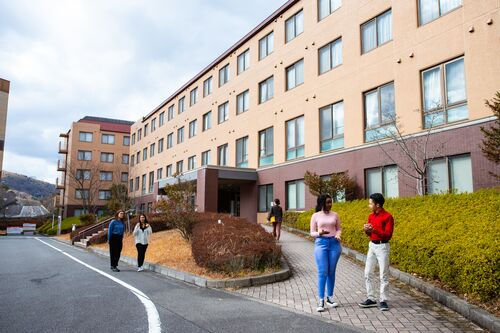 RA: RAs, or Resident Assistants, are upper-year students who live on each floor in AP House. They help freshmen get used to university and Beppu life, and are always available to provide support, advice, and guidance.
AP House Office: AP House officers oversee RAs and manage the residence community by providing consultation regarding AP House life, as well as planning and implementing local exchanges and other events.
Security Office: Located in each house's first floor. Security officers are on duty 24/7. However, visits are prohibited between 00:30 to 6:00 (except in emergency situations).
Ofuro: While お風呂 (ofuro) means bath and/or bathroom in Japanese, this word means something slightly different in the context of AP House as it often refers to the communal bathroom. FYI, there is one communal bath in both AP House 1 and 2. Please keep in mind that designated use rotates for males and females depending on the week. Ofuro are closed on Mondays due to cleaning and maintenance. Check on your House's Security Office or ask your RA for more information!
Bonus:
Co-op: APU Co-op is located in the L building 1F and offers a wide range of goods and services to support students in their everyday university life. From snacks and drinks to fill empty stomachs between classes to course materials, it has everything! You can also book travel tickets and apply for driver training!
APU Co-op somtimes offers limited supplies of ethnic snacks! (Source: 立命館生活協同組合(APU)Facebook)
Downtown: As you all know, APU campus is on top of a mountain, so we use the word "downtown" to refer to Beppu City's center where off-campus life exists!
We hope our version of APU dictionary has somehow helped relieve your confusion. Come back to this page or the FAFA website throughout the year anytime you want some clarification or advice – we've got your back!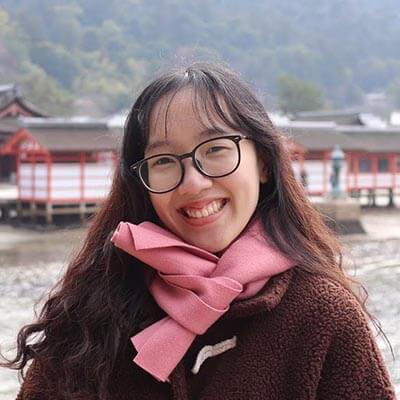 Ha Phan Ngoc DOAN
Hi! I'm Ha, class of 2021FA, majoring in IRPS (International Relations and Peace Studies). On campus, I was a Resident Assistant, Teaching Assistant, APU Student Ambassador and Student Staff at APU Library. I can't wait to share with you all my experience as a SPA member!