Addicted to shopping but still want to protect the environment as well as your wallet? Second-hand stores solve the dilemma while satisfying all your requirements. In this article, we will go over some of senpai's highly-recommended second-hand stores or online pages that you can reach easily. Without further ado, let's follow along and enjoy our special shopping tour!
1. BOOK-OFF Beppu Kanko-Ko Mae Store
Address: 3-3-32 Funakojimachi, Beppu, Oita
Direction: Take Oita Kotsu Bus 50 or 51 to Minami Suga Iriguchi Bus Stop
Time: 10:00~22:00 (Second floor closes at 20:00)
This store has the most convenient access from the APU campus. The special thing about this store is its first floor, which is filled with a wide range of manga, books, DVDs, and CDs. It also has console games and anime figures.
Book-off is an ideal place for people passionate about manga as it usually sells them as collections at a very reasonable price. You can also easily find the DVDs and CDS of your Japanese idols or favorite movies here; they are divided carefully with the specific name tag on each shelf.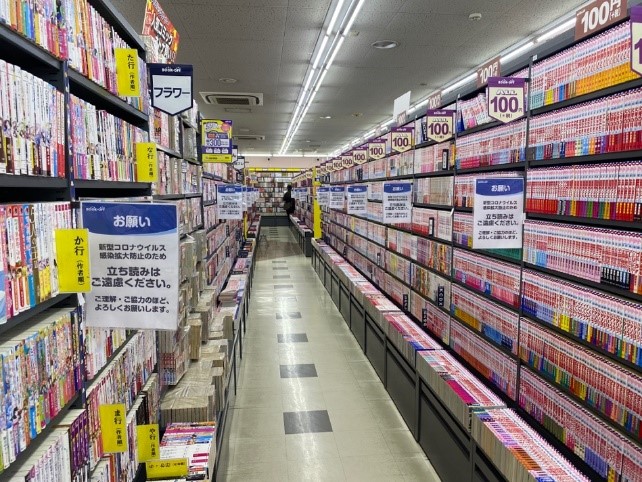 The second floor is like a combination of Hard-off and Off-house. Here, you can find clothes, bags, and some household appliances.
2. HARD-OFF and OFF- HOUSE Beppu Yamanote Life Garden
Address: Oita, Beppu, Yamanotecho, 9−39
別府山の手ライフガーデン内 (You can copy this address to Google Map)
Direction: a. Go to Beppu Station by Oita Kotsu Bus 50 or 51 from campus
b. At Beppu Station, take Kamenoi Bus 16 and get off at Bcon Plaza Mae Bus Stop.
c. Search Google Maps from here. It only takes 3 minutes of walking.
Time: 10:00 ~ 20:00
These stores are of the same company I mentioned in my first suggestion. This is the biggest reusing store chain in Japan with a series of 7 different stores with specific corresponding products. Off-house is next to the Hard-off store, so you can find almost everything here.
In the Hard-off store, you can find products such as electronic devices, musical instruments, anime figures, and so on. Anime figures and console games, such as Nintendo 3DS, PS Vita, etc., are frequently bought as most of them are new, well-packaged, and also have reasonable prices. Moreover, if you only want to play musical instruments to relax, reusing guitars or organs here seems to be a good choice as most of them are in good condition and you can test them in-store.
In the Off-house store, the main products are clothes, accessories, and gifts. Besides those, they also have household appliances and furniture. The clothing section especially has a wide variety of seasonal items and a fitting room, too. They don't handle deliveries of large furniture or appliances, so if there are large items you want, please find a friend with a car.
These stores (Book-Off, Hard-Off, and Off-House) also handle the purchase of old items. If you want to organize your belongings but cannot throw them away or give them to someone else, I recommend visiting.
3. RECYCLE MART Beppu Store
Address: 8-41 Yamanotecho, Beppu, Oita (on the right side of Hard-off)
Direction: you can go to Recycle Mart the same way you go to Hard-off
Time: 9:00~19:00
Recycle Mart sells products such as clothes, bags, furniture and appliances. However, the furniture and household appliances tend to be newer and higher in quality. Though the prices are understandably high, they have a delivery service, so you do not have to worry in case you want to buy large products. This is a paid service, which depends on the distance and starts from 1500 yen.
My personal recommendation is Recycle Mart's bikes as they are all in good condition and their prices are a bit lower than those sold in bicycle stores. They also buy quality items.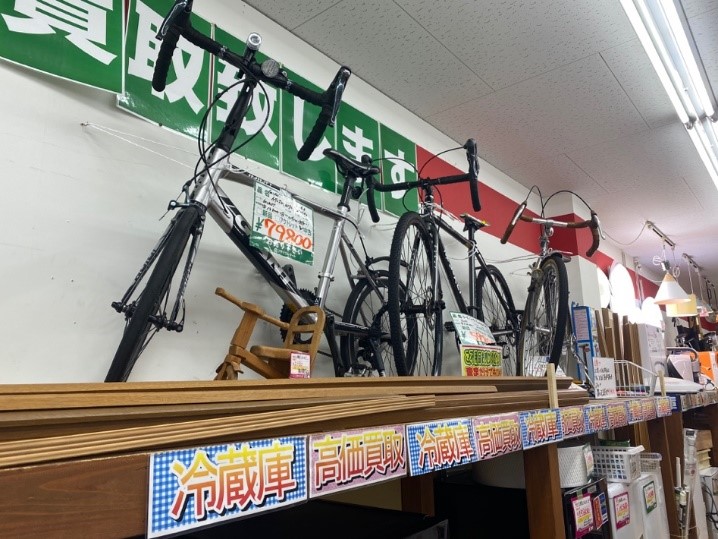 Don't forget to wear a mask and use disinfectant when you shop, and stay tuned for Part 2!
We would like to thank all the stores for their cooperation in publishing this article. Thank you very much for taking the time to help us.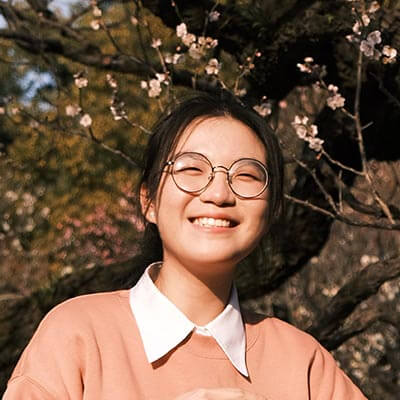 Anh Van NGUYEN
Hi! I'm Van Anh from Vietnam. My love of handwriting gave rise to my deep interest in writing. Being a member of SPA, I can finally make the best use of my writing skill to share with other students useful information. Feel free to ask me anything, I'll try to answer the best I can!