While you should enjoy as much delicious Japanese food as you can while you are studying at APU, we understand it's human nature to crave the familiar taste of home every now and then. I'm sure Japanese students would also love to taste the world with their international student friends.
SPA has compiled a list of some food shops in Beppu and Oita that carry food from all over the world to bring international students the comfort of home-cooked meals while away and domestic students a taste of something new.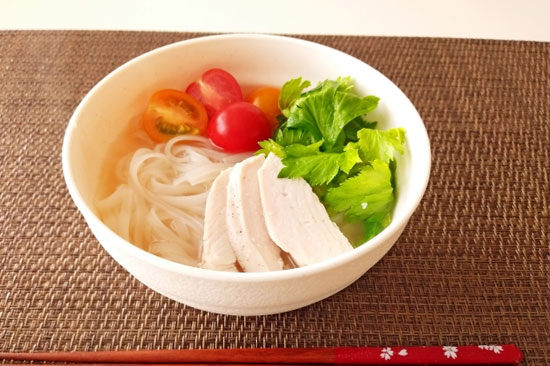 1. KALDI Coffee Farm (カルディコーヒーファーム)
They have a store at APU stsudent's favorite YouMe-Town. In case you're wondering, yes, Kaldi does indeed sell coffee, and additionally stocks a wide variety of internationally-sourced and originally-branded products that range from meats and cheeses to instant ramen, sweets, canned goods, and so on. Despite the store's deceptively small size, there's every chance of finding a treat from home here; pasta sauces, curry pastes, South East Asian flavorings, etc. are all on hand to spice up your dinner.
Address:
*Beppu Store:〒874-0943 大分県別府市楠町382-7
YouMe Town 1F, 382-7 Kusunoki-cho, Beppu City, Oita Prefecture, 874-0943
*Oita Store:〒870-0174 大分県大分市公園通り西2−1 パークプレイス大分1F
Park Place Oita 1F, 2-1 Koen-dori Nishi, Oita City, Oita Prefecture, 870-0174,
Opening Hours:
*Beppu Store: 10:00-20:00
*Oita Store: 10:00-21:00
2. Jupiter AMU Plaza Store (ジュピター アミュプラザおおいた店)
Jupiter is known for satisfying the many cravings of APU international pals. They have a large selection of cold beverages, including (but of course not limited to) banana milk from Taiwan, coconut juice from Thailand, and Hawaiian Sun juices from Hawaii. Like Kaldi, Jupiter sells their own whole-bean coffee, as well as a good selection of teas. Jupiter also has a large number of spices on offer and a generous array of sweets. You can also get the famous German gummies and caramels that everyone knows, and the American jelly beans!
Address: 〒870-0831
〒870-0831 大分県大分市要町1−40 アミュプラザ1F(豊後にわさき市場内)
AMU Plaza Oita 1F, 1-40, Kanamecho, Oita City, Oita Prefecture, 870-0831, Japan
Inside Bungo Niwasaki Market
Opening Hours: 9:30-21:00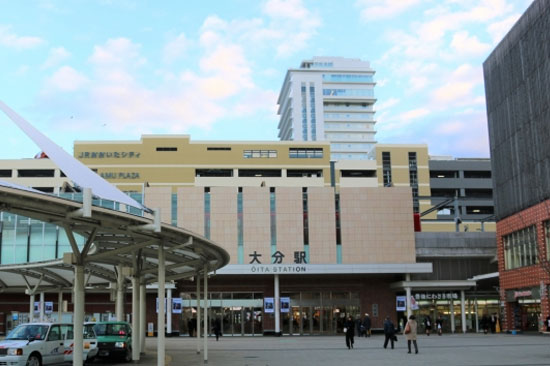 3. A-Price (A-プライス 別府店)
A-Price is one of the best places in Beppu that offers a wide range of imported food, not to mention a great variety of Halal products, all at very reasonable prices. You will be surprised by the diversity of foreign products available here that you probably won't find anywhere else in Beppu. From frozen cuts of meat (even duck!), various herbs and spices, sauces, snacks and a lot more, this is the ideal grocery destination if you want to buy in bulk. Look out for free samples of coffee at the entrance to hype up your energy before starting your shopping haul!
Address:〒874-0936 大分県別府市中央町3−7
3-7 Chuo-cho, Beppu City, Oita Prefecture, 874-0936 Japan
Opening Hours: 10:00-19:00
4. Gyomu Super (業務スーパー) & APU co-op shop(APU生協ショップ)
Past SPA'sstudent blogs on "International Cuisine: The Cure for Homesick Students in Beppu Part 2 of 2".You can find both stores in this article.
Other than the above mentioned shops, you may also get to find some bits of imported food here and there in other supermarkets in Beppu and Oita, so look closely at what's on offer whenever you're out for groceries. Whether you're feeling homesick or just want to try something you've never had before, we hope you'll get to find some great delicous treats in these shops!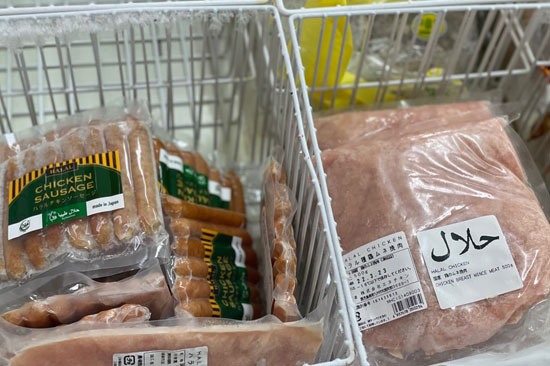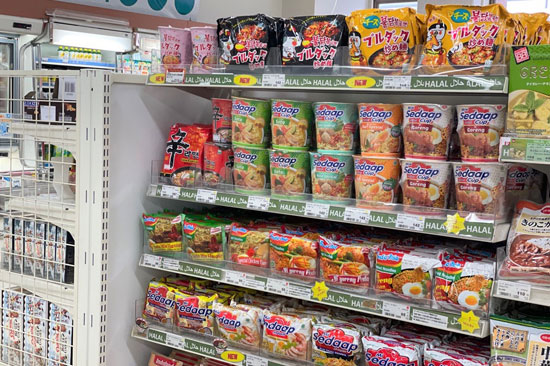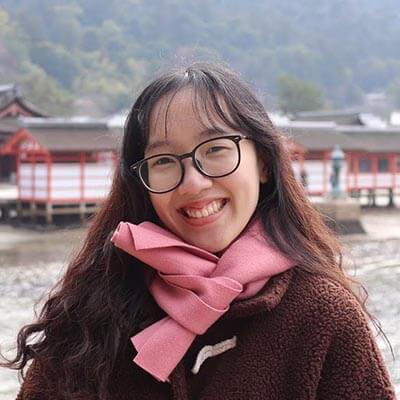 Ha Phan Ngoc DOAN
Hi! I'm Ha, class of 2021FA, majoring in IRPS (International Relations and Peace Studies). On campus, I was a Resident Assistant, Teaching Assistant, APU Student Ambassador and Student Staff at APU Library. I can't wait to share with you all my experience as a SPA member!