In this article we will move from the South of Asia that we covered in part 1 of this series to the East of Asia. The next restaurant on our list is Korean. Although Korea is just around an hour flight from Beppu, there are numerous Korean restaurants in Beppu offering different food options. One of these is Tonchan. Tonchan offers an all you can eat and drink option for 2,000 yen, dishes such as samgyeopsal, tteokbokki or softdrink. Tonchan is located in the Kitahama area of Beppu. Students often come here for gohankai, or eating together with friends.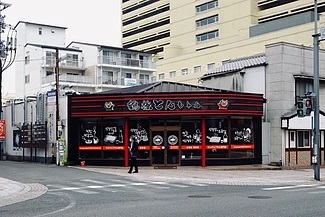 Tonchan
Business Hours:
Monday: Closed
Tuesday to Saturday: 17:30 – 00:30
Address: 15 8 2, 8 Kitahama, Beppu, Oita 874-0920, Japan
https://tonchan-tsuruhashi.com
Students craving dishes from countries that are not mentioned in this series don't need to be sad, because they can find many of the spices and foods they crave, imported from countries around the world, available at Gyomu Supermarket, located in the Mochigahama area of Beppu. For example, students craving Indonesian cuisine can find instant spices for soto, rendang, opor, and even traditional Indonesian syrups for dessert. There are not only Indonesian dishes, but ingredients for Mexican food can be found here, like taco seasoning, taco shells, and tortillas for burritos. Although Beppu has the international restaurants mentioned in this article series and more, if students want to explore cooking traditional food from their own country as a way to share their culture with friends, they can find what they need at Gyomu Supermarket, from pho noodles to pad thai paste, and from instant curry blocks to bulgogi seasoning and so much more. Why not make a traditional dish from your country to share your culture with your friends?
Gyomu Supermarket
Business Hours:
Monday to Sunday: 10:00 – 22:00
Address: 8-149 Mochigahamacho, Beppu, Oita 874-0924, Japan
https://www.gyomusuper.jp/shop/detail.php?sh_id=1475
APUcoop(shop,Cafeteria)
We also have APU Coop on Campus offering instant ramen, halal food, ice cream, various drinks, and snacks. If you do not have time to eat your lunch between classes, you can grab your snacks or instant foods immediately before class. APU coop also offer diverse food options that differ each weeks that you can heat it up in the microwave provided at APU coop.The cafeteria also offers international dishes such as Thai curry.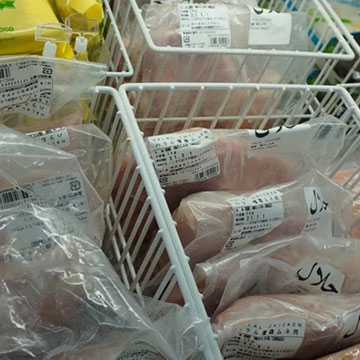 While students studying overseas may feel homesick from time to time, those in Beppu don't need to worry because they can find a diverse selection of restaurants and supermarkets that can offer them the spices, seasonings, and dishes they need for a little taste of home.
SPA student staff take turns writing this column in the hope that readers will be able to develop a greater understanding of and appreciation for APU even with the existing restrictions on movement due to the effects of the COVID-19 pandemic.
Abigail Kezia
Hey readers! This is Kezia from Indonesia and I am currently an 8th semester student majoring in Strategic Management and Organization. It's been a tough year experiencing this new normal, going hand-in-hand with the pandemic. However, as the APU community that pursues shaping the world, we are all in this together, never apart, maybe in distance, but never in heart. Let's keep in touch virtually through SPA's blog.