Gaining work experience during university is a valuable opportunity to boost your employability. Last summer, after my 3rd year in APU, I undertook an 8-week remote internship at Du Anyam, the current spearhead of the Indonesian craft industry, as an app development intern.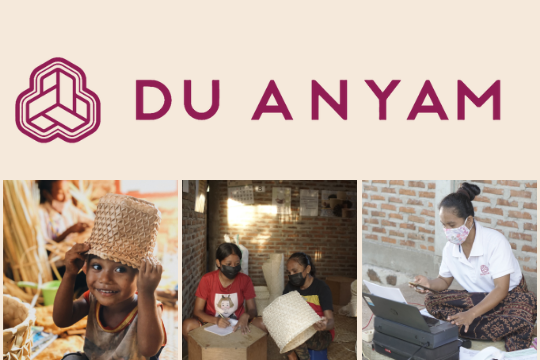 Du Anyam is a social enterprise which
"produces and distributes wicker crafts to empower women, promote culture, and improve livelihoods in rural Indonesia"
The opportunity was very sudden, as Hanna Keraf (APM '12) – founder and CCO of Du Anyam – came to one of my major classes to give a guest talk about her work in community development and social enterprise. Hanna openly mentioned the internship opportunity in her presentation, so I reached out to her right after the class with an email explaining why I would be a great fit with my resume attached. A few days later, I received contact from the person who later became my direct supervisor during my internship. After a small interview, I started working right after my last exam in APU.
Now that I have returned to complete my senior year, I realized this internship experience has improved my performance in many areas, and I am very excited to share part of what I learned!
Time management
Working full time taught me the importance of time management skills. Despite being very active in APU while balancing academic and extracurricular activities, I still found it difficult at first figuring out how to prioritize different tasks and ensure all deadlines are met. I then picked up the skill of categorizing assigned tasks based on Emergency (Urgent – Not Urgent), and Importance (Important – Not Important). This has helped me not only during the internship but now in my senior year. With the growing workload, job hunting, thesis, and whatnot, time management is such a crucial skill!
Expanded knowledge and new skills
My major in APU is International Relations and Peace Studies, and my position in Du Anyam was App Development Intern. Some of my responsibilities involved documenting required user stories and app acceptance criteria, planning testing scenario, and contributing ideas to develop app functions. Now, you may ask how are these two related, and how was I able to pull off all given tasks in the new role. Let me tell you it's not impossible at all! The research skills that I learned from IRPS classes in APU played a very important role as I self-studied app development's fundamental knowledge and skills, as well as when I focused on analyzing what app functions would make end users' life easier using the app to make recommendations as a bridge between the Business and Engineer team. Being in a startup, I was exposed to a variety of work, coordinating with different situations and stakeholders. This was extremely valuable to me as I got to learn about many aspects of the business, especially the model of social enterprise in which economic business objectives closely link with sustainability commitment.
Confidence
Last but definitely not least, this internship has boosted my self-confidence. I remember feeling nervous before the first day, thinking I wouldn't be able to complete assigned tasks because this was completely out of my comfort zone. However, the outcome showed me that I have what it takes to excel, and as cliché as it may sound, the one thing I need is to trust in my ability!
My eight weeks in Du Anyam allowed me to grow both professionally and personally, thanks to the great learning environment and people who enabled me to develop. This internship experience contributed to two job offers to work in a product development position. On a final note, I recommend everyone take the opportunity and do an internship, even if it's not required in the curriculum or even if it's not in the industry you initially wish to work in. You never know what it may have to offer!
Interested to learn more about Du Anyam and their career opportunities? Check out their website here.
Do you know that APU offers a Contract-type Internship program? Click here for more information.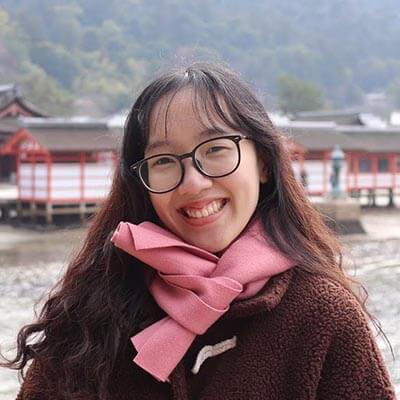 Ha Phan Ngoc DOAN
Hi! I'm Ha, class of 2021FA, majoring in IRPS (International Relations and Peace Studies). On campus, I was a Resident Assistant, Teaching Assistant, APU Student Ambassador and Student Staff at APU Library. I can't wait to share with you all my experience as a SPA member!