Hello everyone, this is Manari Shimamura, a 2nd year APS student at SPA. This time, I spoke with 4th year student, Miki Yamanaka, who opened KURUKURU in the elevated shopping area north of Beppu Station. It's a store that displays and sells the unique products of various artists. After meeting her several times, I was attracted by her personality and began to wish that I could interview her someday, and this time my wish came true. I hope that you will get to know Miki, who is involved in a variety of activities both on and off campus.
Miki Yamanaka
APS 4th year student (returning to school in the fall semester of 2021) from Osaka
1st and 2nd year: Participated in various organizations and events
3rd year: First leave of absence for a 7-month internship (JCCP) and Takachiho
4th year: Second leave of absence to organize flea markets and KURUKURU
First Leave of Absence (Internship)
During her first leave of absence, Miki did agricultural internships at JCCP Japan Center for Conflict Prevention (now REALs) and Takachiho.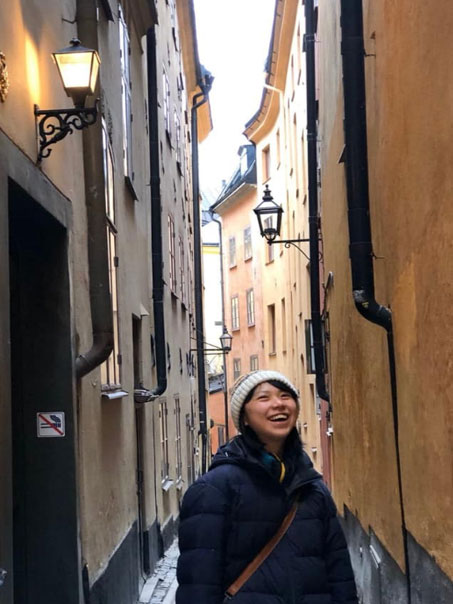 ―Why did you decide to do an internship at JCCP?
I was originally interested in education, conflict, and agriculture. I was interested in conflict because it is absolutely unnecessary and I wanted to take action to eliminate it, agriculture because it is absolutely necessary and I wanted to make farming more prosperous, and education because I had doubts about measuring people only by their grades. Therefore, I wanted to alleviate ethnic conflicts at JCCP! I started my internship with this goal in mind. JCCP is actually involved in peacebuilding activities and helping areas that are still unstable after conflicts, and I worked in the South Sudan area and wrote part of the website!
JCCP:Japan Center for Conflict Prevention (Current REALs)
http://150.60.49.238/index.html
Why did you decide to do an agricultural internship in Takachiho?
On my way back from Kagoshima after hitchhiking around Kyushu with a friend, I was picked up by a tourist bus carrying a farmer who had finished his study tour and a young man who worked at the city hall at the time. The man had just started a farming internship in Takachiho, hoping that it would encourage people to come to Takachiho, and I thought, "I have no choice but to do a farming internship in Takachiho!" Even after the short-term internship was over, I kept hitchhiking to Takachiho and ended up working there as a live-in. I had always been interested in agriculture, so it was a lot of fun!
After taking a leave of absence (flea market, KURUKURU)
After taking a leave of absence from school, Miki was involved in a variety of activities.
What were the experiences that led you to become the owner of KURUKURU you are today?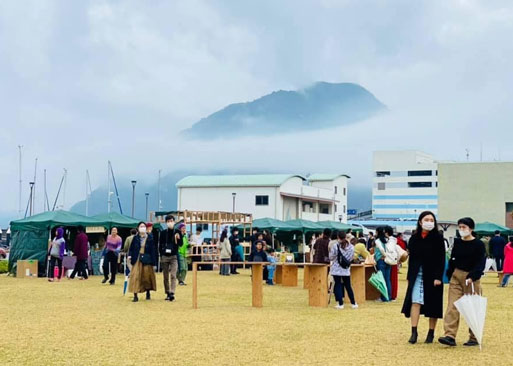 What did you do after your leave of absence?
After taking a leave of absence, I started organizing a flea market because there were many people around me who were involved in unique activities and I thought I could do something more with them.
I started asking people from Beppu as well as students to participate in the event, and things started to progress. Once the event was held, people asked, "Why don't you hold it again?" This spring, we held a a market in Kitahama Park. It was so much fun that I decided to take a second break from school.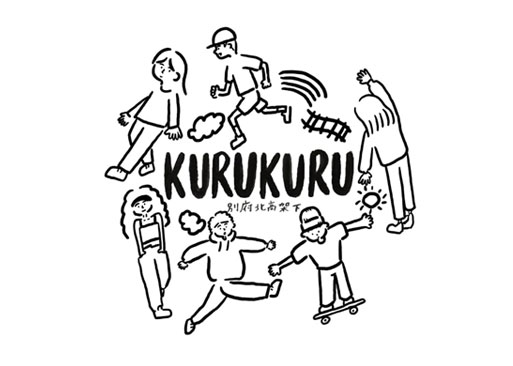 So the market led to the opening of your current store, KURUKURU!
The market is a one-time event, but KURUKURU is the store version of it, and I started it with the hope that I could keep this activity going.
In a flea market, the artist has to be in the store, but some people find that a burden. On the other hand, I like to talk, so I can stay at the store all day instead, which I really enjoy. The KURUKURU store itself is not limited to any location, and although we happen to be in a shopping district, we will take KURUKURU anywhere. It's a concept. But I'm so comfortable in this north elevated shopping street that I can't get out. There are people who are like a second mother to me, and the people in the other stores are all so kind that I feel very protected.
I would like to ask you a question that will take you back to your roots. Why did you start this market and KURUKURU, and why did you want to continue?
There is a way of life where you just have to apply for jobs and go to interviews, but doing what you love on your own is 100 times more difficult, but also 100 times more fun. One of the reasons I wanted to share this is because I grew up watching adults like that. Also, there are many APU students who are involved in various activities, so it would be great if there was a place where students could sell their work in a fun and free way, and it would be a chance to get to know a lot of different people who are doing what they love.
The future
Tell us about your future plans. I heard that you are going back to school in the fall.
I'm actually planning to hold a market in October, and I'm also planning to continue KURUKURU! I will always be in KURUKURU, so please check back often!
Message from Miki
Lastly, do you have a message for the people reading this?
I think it's good to try different things and find what you like and do what you like. Life is more fun than you think!
Do you have any ideas that you value?
It's about living life to the fullest in each moment. It could be said that you should bloom in the place where you are naturally placed. Also, I think that it is meaningless if the people I am involved with are not happy. To achieve this, I need to be happy myself first, so I think about how I can enjoy myself and study to enjoy myself.
That's how I'd like to end this interview! Thank you very much for this interview!
No, no, no, thank you too!
In the latter half of the interview, I tried to include the conversation as it was in order to show the personality of Ms. Miki. The interview was conducted in the Beppu North elevated shopping street where KURUKURU is located, and I was impressed by the many people who came to the store during the interview and how they seemed to enjoy talking with everyone. It was said that this shopping street is warm, and I felt that Miki herself is a very warm person. People connect with each other, and then they connect again. It's really a wonderful place. I'm one of the people who have already become addicted to it, and I encourage everyone to experience it for themselves!
KURUKURU

Beppu KitaKouka Shopping Street
(walk under the railroad tracks from Beppu Station in the direction of Yamada Denki)
Instagram
@apubeppu_kurukuru_market
https://www.instagram.com/apubeppu_kurukuru_market/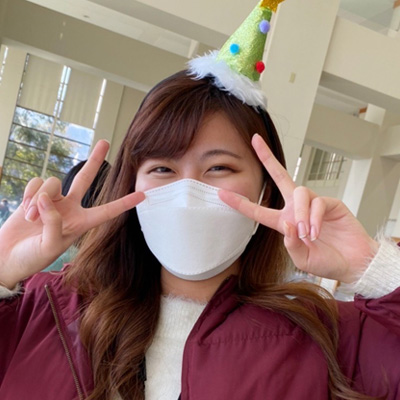 Manari Shimamura
Hello!I'm Manari Shimamura, a 3rd year APS student. My hobbies include many kinds of things, such as trying delicious food, travel, Netflix, and music.
This year, I will send out fun and useful articles about APU to our readers from my study abroad destination!