Hello everyone! I'm Manari Shimamura, a second year SPA student.
This time, I'd like to introduce you to Kaito Wakabayashi, a 2nd year APM student who is currently working on an interesting food development project involving insects in collaboration with people from Beppu University!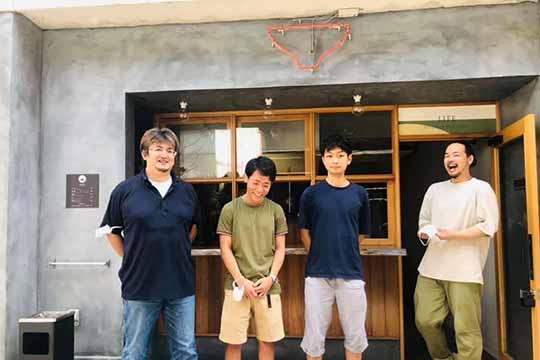 Kaito is second from the left.
Kaito Wakabayashi, an APS 2nd year student majoring in Environment and Development, wanted to start something to help the food crisis. He has been involved in a variety of activities. He has participated in President Deguchi's the APU Startup Program for activities related to entomophagy, represented the student organization ASKA for activities related to the SDGs, and in the spring semester, he challenged APU's Project B for the Entomophagy Tasting Project (KAITO) and made it to the final presentation. And on October 3rd, the last day of summer vacation, he will be selling "mystery" ramen noodles made with unusual ingredients at a restaurant called NOODLE FACTORY LIFE. The theme of the ramen is "eat well and contribute to the SDGs." They hope to improve the food crisis and have many people experience the fun and deliciousness that will surprise them! The following is my interview with Kaito about this insect ramen.
How did you become interested in insect eating?
When I was in high school, I was interested in food culture, and I found it interesting that different countries have different tastes. As I researched, I realized that the food crisis is a serious problem in a world where the population continues to grow. It is said that "one in four people in the world is undernourished" (according to the UN WTO website). I have always disliked insects, but on the recommendation of my mother, I participated in an insect tasting event. I still remember the shock and resistance I felt when eating insects in their raw form. I thought, "I can't eat something like this." I thought that if there was a food crisis in the future and we had to eat insects to survive, I might as well die. So, I decided that I wanted to create insect food that even I, who hated insects, could eat.
What is the "mystery" ramen?
This is a ramen that I am planning and creating in collaboration with Dr. Hirosato Kato of Beppu University's Department of Fermented Foods, Mr. Yamamoto of NOODLE FACTORY LIFE, Kenzo Fukagawa of a bar in Beppu called the hell, and Satoshi Miyai of Alliance Social Share Office Beppu. To make the ramen, cricket powder is kneaded into the noodles, and gibier (meat from wild game) soup is used. Edible crickets have a very good balance of nutritional values such as protein and amino acids, and their production has a very small environmental impact. They are currently being bred and developed as a sustainable and nutritious food both in Japan and overseas. I hope that this project will provide an opportunity for people who are not comfortable with the idea to try it and feel familiar with it. We hope you will join us at NOODLE FACTORY LIFE on October 3 for a one-day-only sale where you can experience insect food. If you're interested, please come and try some!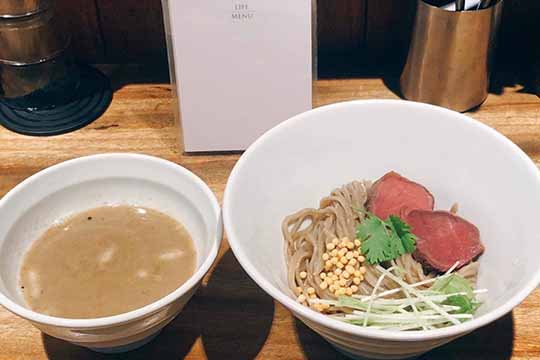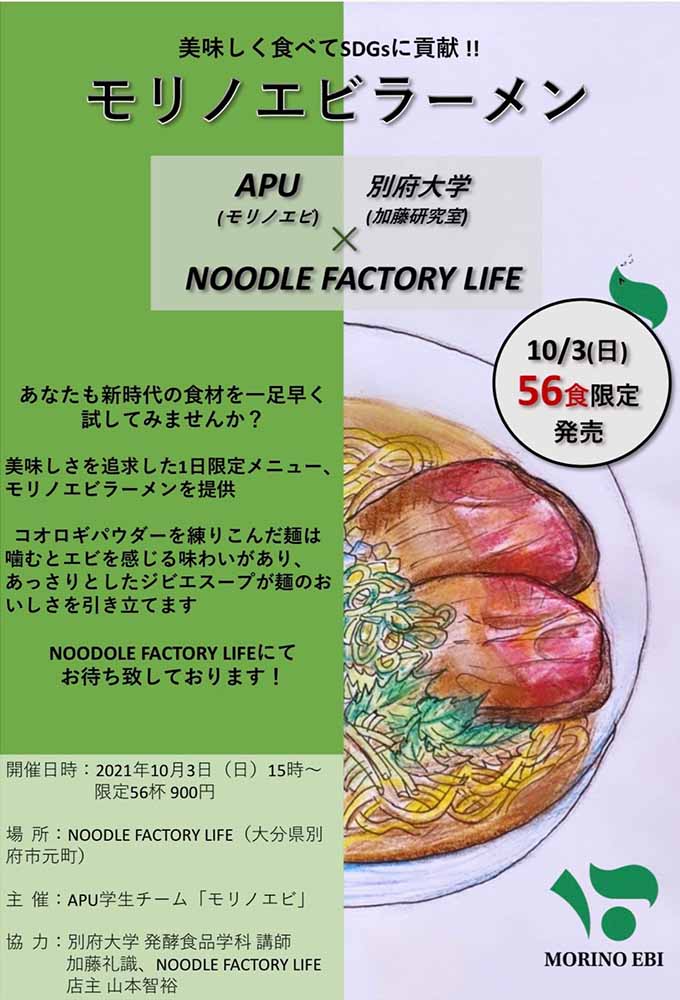 Date & Time

Sunday, October 3, 2021 15:00 - 21:00, limited to 56 cups, 800 yen (tentative price)

Venue

NOODLE FACTORY LIFE (Motomachi, Beppu City, Oita Prefecture)

Organizer

APU Student Team Morinoebi

Cooperation

Beppu University, Department of Fermented Foods Lecturer Reiji Kato, NOODLE FACTORY LIFE Store Owner Tomohiro Yamamoto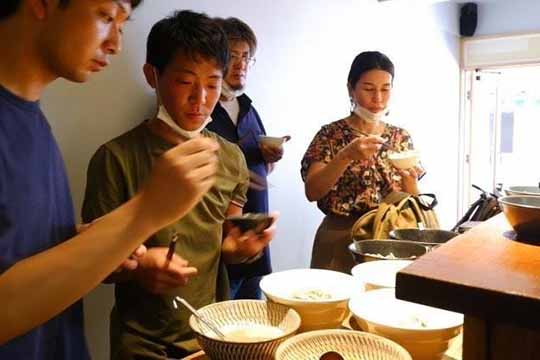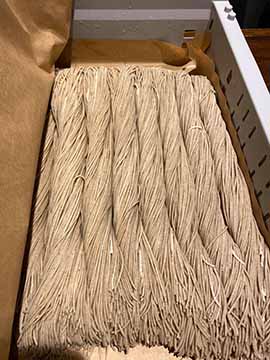 (Left: Tasting, Right: Noodles mixed with cricket powder)
How did you feel about starting this project?
At first, I didn't expect to be able to do a project with a ramen shop. It's a great honor to be able to do a big event with the help of various people, including professors from Beppu University. The community in Beppu is amazing. I think there are many people, including myself, who feel hesitant to eat insects. I would be happy if those people could take a step forward.
Do you have any future plans?
I have always been interested in food crises, and I would like to work on solving food problems in Africa in the future. Africa, in particular, as a land that is developing can expect population increases, which will require more employment opportunities and food resources. For this reason, I would like to make people aware of insect eating in Japan and work on building demand. In the future, I would like to build an insect farming factory in Africa to secure local demand for food and connect these efforts to the rest of the world. It would be interesting if people could think, "Even if there is no other food to eat due to the food crisis, why not just eat insects?"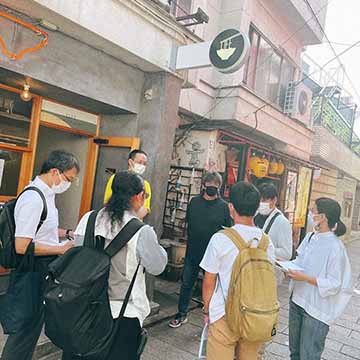 Notes after the interview
I was very happy to have the opportunity to interview Kaito, who has been involved in various activities for a long time, and I had hoped to interview him someday. He is a very sincere and ambitious person, and I enjoyed the interview very much. If you are reading this article, please try the "mystery" ramen on October 3 and try your hand at insect eating!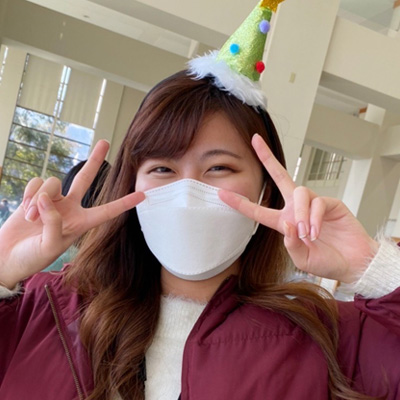 Manari Shimamura
Hello!I'm Manari Shimamura, a 3rd year APS student. My hobbies include many kinds of things, such as trying delicious food, travel, Netflix, and music.
This year, I will send out fun and useful articles about APU to our readers from my study abroad destination!