Is the Student Exchange Program on your checklist at APU??!! This is good timing! With the increasing COVID-19 vaccine rollout, the program has resumed this Fall 2021 semester.
Lee Dana
Lee Dana, a third-year Cambodian student of the College of Asia Pacific studies (APS), majoring in International Relations and Peace Studies (IR), who is strongly passionate about politics, decided to go on exchange with APU's Student Exchange Program to one of the most highly ranked universities in Asia for Politics and Public Administration: The University of Hong Kong (HKU).
How was your life at APU before going on exchange?
Dana:It was really great. I got a chance to enjoy cooking and socializing with many people from different backgrounds like from Japan, Vietnam, Myanmar, and Malaysia in AP House. I appreciated them especially because they are all APM students.
"As an APS student, hanging out with APM friends has widened my perspective and allowed me to exchange ideas on both politics and business studies."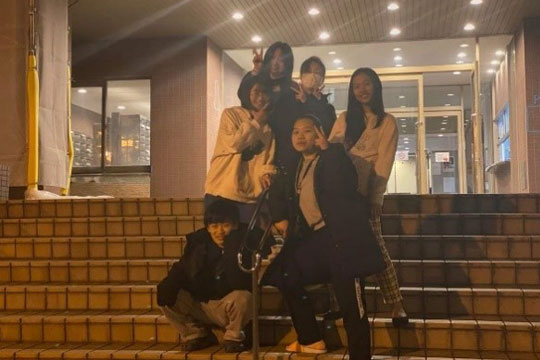 Dana and her international friends at APU
Why did you choose the Student Exchange Program?
Dana:I have a goal to pursue a master's degree outside of Japan and I already have a specific university on my mind right now. Also, the university that I would like to apply has a partnership with HKU. So, it is a great activity to add into my application.
"I have a long-term goal towards a master's degree, and going on APU's Exchange Program was on my checklist"
List of Affiliated Universities and Institutions: https://en.apu.ac.jp/home/exchange/content35/
Are there any impacts on the Exchange Program due to COVID-19?
Dana:Yes, it was delayed, but I turned out to be a lucky one. Actually, I planned to go on exchange during my second year. However, if I had done that, my classes would have been online. Thanks to the COVID-19 situation here, I'm able to take classes for my third-year exchange program fully in person at HKU.
Tell us about the procedure to join the program.
Dana:It took around a year in advance to prepare and apply for APU's Student Exchange Program. First of all, go check @apu.sea on Instagram. It is run by the APU Student Exchange Advisors. They share tips and related information as well as hold a virtual student exchange fair in which you can visit various university booths (breakout rooms) and discuss your concerns.
APU SEA Instagram: https://instagram.com/apu.sea?utm_medium=copy_link
Other supports from APU for students interested in student exchange: https://en.apu.ac.jp/home/exchange/content24/
There are two rounds of the Overseas Student Exchange Program; the first round is in October and the second is in December.
The application requirements are:
・Applicants must be in their 2nd or 5th semesters at the time of applying
・A minimum semester GPA of 2.00
・Copy of English Proficiency core (TOEFL/IELTS/GSE)
・Essays
・Interview.
For more application information: https://en.apu.ac.jp/abroad/program/?pgid=26
Did you have any challenges?
Dana:For me, the eligibility requirements were quite challenging in the application process since I applied to all top universities. I'm thankful to my family, friends, and teachers who supported me, telling me, "You can do it!" Another challenge was applying for the Hong Kong visa during the pandemic. Actually, I lost up to 5 kg because I was really worried waiting for my visa approval at that time. There were also with frequent modifications to Hong Kong's entry policy. However, during that hard time, APU's Student Exchange Support Team was really helpful. They always called and checked on me. I really appreciated that.
How's Hong Kong different from the APU community?
Dana:It is completely different in terms of culture, food, and environment. For example, in a restaurant in Japan, waiters are more gentle, whereas in Hong Kong, it is normal here to speak loudly and rush everything. So sometimes, I feel pressure if I take too much time choosing from the menu. By the way, I really love the food in Hong Kong. It is a food heaven where we can find authentic food from many parts of the world. In terms of the multicultural environment at the university, it is quite similar to APU, but most of them are not from South East Asia but from Europe. Hong Kong is so diverse that it is so easy to get around with English. I generally use English, Chinese will the local sellers, Japanese with some friends, and Thai with Thai sellers (a good place to practice your foreign languages). Even though my life here is so busy, I enjoy it a lot.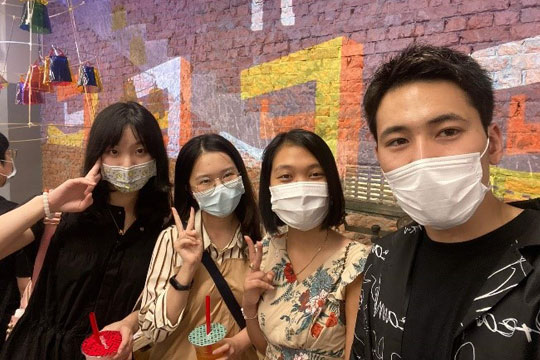 APU Students in Hong Kong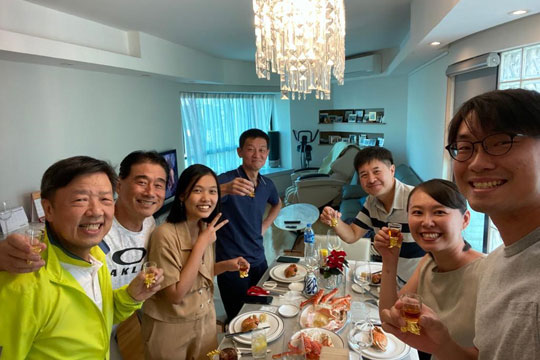 Dana with her Japanese mentor and his friends in Hong Kong
"So far, Student Exchange Program allows me to see how nice people are wherever I am in the world. They are very kind and willing to help, which makes me really appreciate the world I am living in."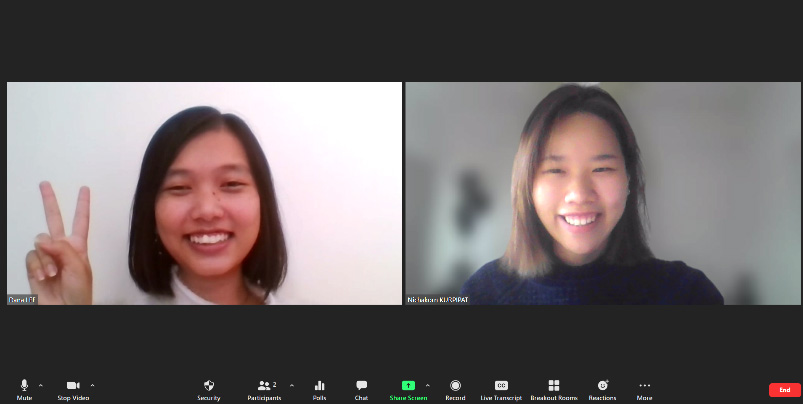 Online Interview with Lee Dana, an exchange student to Hong Kong
Special Thanks to Lee Dana for sharing such an insightful experience in applying for Student Exchange Program at APU to Hong Kong. It is good to plan things ahead. At the same time, there are things that are out of our control, so we all should be ready for sudden changes and grab every single chance you get. Dana's favorite quote is: "Where there's a will, there's a way." For anyone who is interested in exploring the world, the Student Exchange Program at APU is the best chance for you!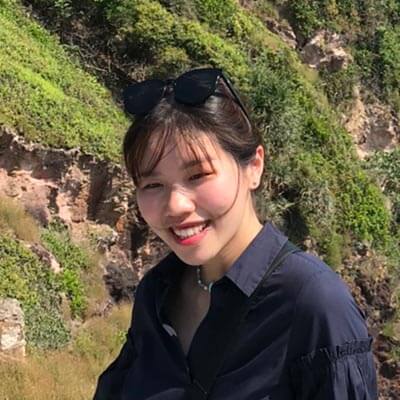 Nichakorn Kurpipat
Sa-was-dee (greeting in Thai)! I'm Pim, a Fourth year APM student majoring in SMO (Strategic Management and Organization). I love to observe nature and learn from inspiring people and their lifestyles. I then turn those experiences into positive energy to drive myself towards a successful life - a happy life. Let me share it with you!