Looking for ways to learn new soft skills, get to know new friends, have a lot of fun AND earn pocket money? Working on campus is the way to go! SPA will go over ALL the on-campus jobs currently offered to students in this article series. We have tried our best to give you an overall description of each job, as well as where to find more information on each job and how to apply. In this first article, we will go over well-known part-time jobs on campus. Without further ado, let's dive into our list!
---
1. Teaching Assistant (TA)
Almost everyone knows about this job. In fact, it is the most frequently recruited position on campus, from lecture TAs of over a hundred students, to workshop TAs and language TAs. They are the ones supporting professors in taking attendance, distributing assignments, facilitating group discussions, and more.
There are also some forms of special TAs. The Global Competency Enhancement Program (GCEP) TA is one of them, where you will not be teaching APU students but corporate trainees. Not only will you learn business Japanese, but you can also learn valuable knowledge from professionals! Another one is being a TA for the Freshman Intercultural Relations Study Trip (FIRST) Program, in which you will work during Quarter Break and support fieldwork in either Kyushu or Taiwan along with students and teachers. So, if you missed your chance of participating in the FIRST Program, you can try signing up as a TA instead!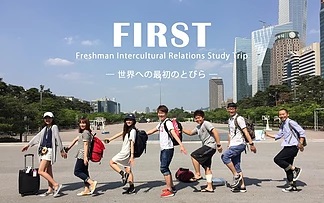 The need for new members in the TA program comes every semester. Like many other jobs, you will need to submit your application through the form provided through Campus Terminal and attend interviews as required at the end of a semester to start working the next. In some classes, after working for a few semesters, you can even become a Leader Teaching Assistant (LTA) in some classes, which means you can manage other TAs and work closely with the teachers of the class. In addition to gaining many skills as a TA, you will also build a strong relationship with teachers, fellow TAs, and your students!
2. Resident Assistant (RA)
Another well-known position is RA, students who manage our shared dorms at AP House 1,2, and 4. RA activities focus on supporting and guiding the residents in their daily lives so that they can live independently, as well as organizing social events and managing the floor. Residents can feel free to ask the RAs any questions they may have about dormitory life, university life, or life in Japan. People skills are also necessary as you will need to work with other RAs and residents to keep the AP House environment clean and secure. You can also test your event planning skills when working on AP House-exclusive events such as the New Year Party.
RAs are not part-time employees, but rather student staff. To become a RA, you must apply for the RA selection process, which takes place every semester. There are several rounds of selection before you are hired. Newly employed AP House 1 and 2 RAs are exempt from paying AP House housing fees for the duration of their one-year term, and will be able to meet many new friends and develop their leadership and language skills. The term of the AP House 4RA is six months, during which time the university will provide a scholarship of 14,000 yen.
Announcements about AP House 1 & 2 and 4RA applications will be posted in the Campus Terminal.
RAs of AP House 1 and 2, Fall 2019 (Photo from RAs of AP House Facebook)
For more information, click here.→https://en.apu.ac.jp/studentsupport/page/content0300.html/?
3. Writing Center Staff
The Writing Center in APU Library (Photo from APU Website)
If you have been to the library, you will notice a nice little corner where students come in and out almost every period. That is the Writing Center! This is where you visit when you need help with your essays or reports in English or Japanese. The staff in the Writing Center are people with exceptional writing skills, but they are also very gentle when explaining your mistakes. Not only do they offer one-on-one consultations to students who reserve appointments ahead of time, but they also allow walk-in visits.
Once you are hired, you will get to read all kinds of papers on a variety of subjects, so you can enrich your knowledge and further perfect your writing skill!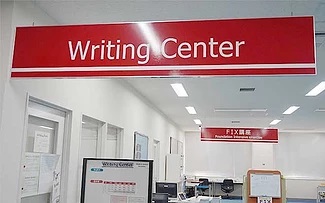 4. Self-Access Learning Center (SALC) Peer Advisor (PA)
APU students are so talented with their multilingualism, some of them serve as peer advisors (PAs) to support your language learning. So, if you want to study hard Japanese, English, or Chinese, you can always come to the SALC to get help from lovely PAs. They are happy to help you one-on-one with speaking or writing, and they can also help you improve your listening and reading. PAs are also responsible for organizing SALC events such as language exchange, movie nights, or game nights. Support for the current semester has been provided online, but many students have visited our individual counseling booths and various events.
SALC PAs are not openly recruited. You must contact by the SALC coordinator of the language in which they wish to work. The competition is high, but having experience as a language TA or working at the Writing Center can be helpful when applying. If you love learning about languages and helping fellow students, this is the job for you!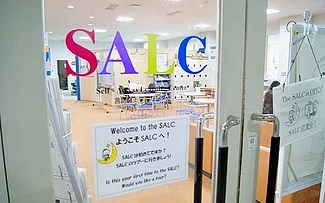 For more information about the SALC, click here.→https://www.apu.ac.jp/academic/page/content0083.html/?c=17
That's all we have for the first part of our list. Next week's article will also be about famous jobs. Look forward to it!
Special thanks to Phan Khai, Son Nguyen, and Tsubasa Hanif, and each office staffs for providing insights into some of these jobs!
---
The article is based on coverage in 2020. Due to the spread of the new coronavirus infection, the situation may be different from normal, so please check the campus terminal and each website for the latest information.
All international students have permission to be in Japan (a visa) for studying at a university. If an international student wants to do something not covered by their visa – like work a part time job, serve as a TA, take an internship, or participate in certain local exchange events – they must first apply for and get a work permit. You can apply for a work permit even if you haven't found a part-time job or an internship yet, so we recommend applying for one in advance.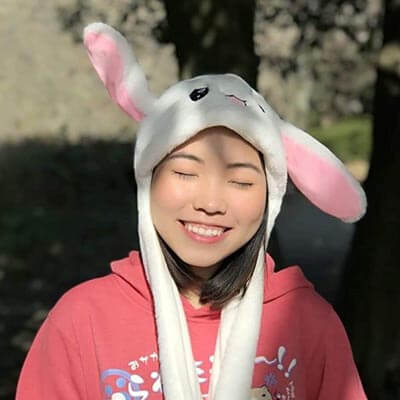 PHAM Van Khanh
My favorite part of being a member of SPA is interacting with students and professors whom I normally wouldn't talk to and listening to their interesting life stories. If you have an interesting story at APU, you can always tell me.