Welcome back to SPA's list of on-campus students staff and part-time jobs.
In this final article of the series, we hope you will find a job that suits you best in a small group.
THE ULTIMATE LIST OF APU ON-CAMPUS JOBS - STUDENTS STAFFS and some PART-TIME JOBS (PART 3)
THE ULTIMATE LIST OF APU ON-CAMPUS JOBS - STUDENTS STAFFS and some PART-TIME JOBS (PART 2)
THE ULTIMATE LIST OF APU ON-CAMPUS JOBS - STUDENTS STAFFS and some PART-TIME JOBS (PART 1)
---
15. Student Exchange Advisor (SEA)
If you are interested in going on an exchange program, you have probably met with the SEAs. They have a small booth in the Academic Office, but this semester the SEA Booth was available via Zoom. They also hold events such as Student Exchange Cafés throughout the semester. The SEAs are there to answer all of your questions on how to choose a school and how can you apply. However, the job is only available if you are a returnee of an exchange program yourself. For this reason, recruitment notices are only sent to the campus terminal of returnee.
Click here for an article about SEA written by SPA.
Do you want to learn more about student exchange?
16.TSS(Technical Support Staff)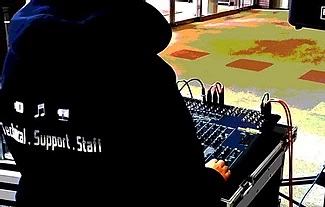 APU's big events, such as Entrance Ceremony and Multicultural Weeks, would not be as grand as they are without the work of the TSS. TSS is made up of students who are skilled at working sound and lighting for both indoor and outdoor performances. Not only will you need technical knowledge, but you will also need good communication skills to meet the expectations of your performers. The job requires a lot, but it also pays when you see your hard work plays well on stage.
17. Looping Alumni and Students (LOOP.A.S)
The name says it all: LOOP.A.S main goals are to connect APU alumni and the current students and to make chances for APU students through a variety of activities and events. And their activities are for both Alumni and Students. They work with the APU Alumni Association to create opportunities for alumni and students that they can meet, share knowledge, and gain better understanding of life after APU/in APU. Their activities are currently held online due to corona virus .They would be happy if alumni were interested and takes part in our activities. Most of their activities are held in both language (J/E) so if you want to improve your languages skill and widening your social circle, join LOOP.A.S.!!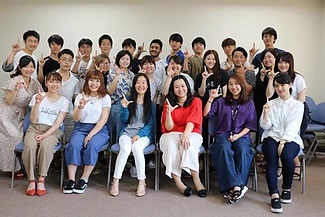 18. Student Activity Station (SAS)
Did you know that APU offers local exchange programs? If you want to know more about how to sign up for them, you ought to join the SAS Recruitment Guidance Session. They plan and support students in exchange events with local citizens, not only in Beppu but in other cities as well. They have three teams. The Community Support Team organizes various cultural exchange events with children and local residents in Beppu City and other cities. The Student Support team organizes events for students who have never participated in a local exchange. They organize events to introduce the local area to the APU students and to meet members of the local community. Finally, the Innovation team that comes up with ideas for new events each semester. They also have a track record of external evaluations.
In 2019, SAS was selected for the Prime Minister's Prize as part of the Youth of the Year Who Are Creating the Future Awards that the Cabinet Office presents to individuals and/or organizations in recognition of outstanding achievements by children and young people in the field of community service with an eye on the future.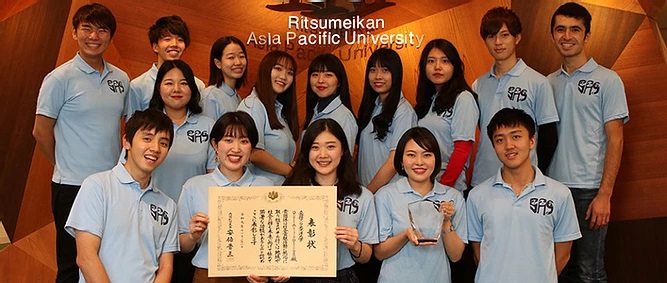 Click for more information on 2019's award-winning articles.
---
Finally, we have come to the end of this list. The takeaway from this is always check Campus Terminal and the Student Office website for recruitment notices, and follow these organizations' SNS account so that you can get updates on their activities. The more activities you do, the more advantage you will have to apply for even more positions!
Did you know APU has so many job opportunities? Do you know of any jobs not mentioned in this list? Share this article with your friends who are looking for part-time jobs, ne!
Special thanks to Bao Phuong and Pham Truc Anh for providing insights to some of these jobs!
The article is based on coverage in 2020. Due to the COVID-19, the situation may be different from normal, so please check the campus terminal and each website for the latest information.
All international students have permission to be in Japan (a visa) for studying at a university. If an international student wants to do something not covered by their visa – like work a part time job, serve as a TA, take an internship, or participate in certain local exchange events – they must first apply for and get a work permit. You can apply for a work permit even if you haven't found a part-time job or an internship yet, so we recommend applying for one in advance.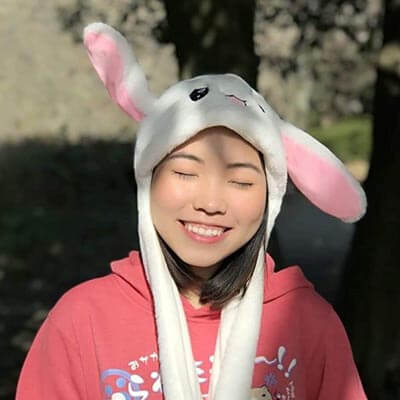 PHAM Van Khanh
My favorite part of being a member of SPA is interacting with students and professors whom I normally wouldn't talk to and listening to their interesting life stories. If you have an interesting story at APU, you can always tell me.