What do you want to learn? Where do you want to go?
How intensively do you want to study?

APU students live and study in a multicultural and multilingual environment, and they put the knowledge and skills they learn into practice in real world situations. At APU, this practical learning style is called Active Learning. APU encourages students to participate proactively in a variety of learning programs so they can develop the expertise and practical skills they need to succeed in the global arena.
【 Number of outbound exchange program students, past three years* 】
2,942

【Different programs for different goals】
APU offers a wide range of programs from the four-day Freshman Intercultural Study Trip (FIRST) to one-year student exchange programs with our partner universities. Every year, more than 800 students take advantage of these programs to pursue short or long-term studies overseas.
【Goal: To experience a foreign culture】
FIRST Program621participants
This is a four-day program for freshmen. Students are sent overseas to experience the cultures and societies of Asia first-hand by interacting with local people and conducting research surveys. Program details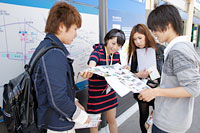 【Goal: To improve language proficiency】
Offered during the long vacations, these programs provide students with opportunities to study languages at foreign universities or their affiliated language schools. Programs are available for English and the six Asia Pacific Languages taught at APU (Chinese, Korean, Vietnamese, Malay/Indonesian, Thai and Spanish).
【Long-term student exchange】
These are programs in which students study abroad at foreign partner universities and take regular classes with host institution students.
These are short and long-term exchange programs in which students take classes at partner universities in Japan. APU currently offers domestic exchange programs with Ritsumeikan University and Akita International University.
These are programs that allow students to obtain two degrees, one from APU and one from a host university, in as little as four years. APU currently operates dual degree programs with Kyung Hee University in Korea and St. Edward's University in the United States.
【Goal: To engage in practical training】
The GLUE Program was developed in cooperation with St. Edward's University in the United States. Launched in 2011, GLUE comprises a range of study abroad and cooperative education programs, including a pre-enrollment and a dual-degree program.
Student Exchange Nippon Discovery (SEND) Program14participants
Started in 2012, this program sends Japanese students to foreign schools where they assist with Japanese language education, introduce Japanese culture, and help contribute to the internationalization of the host institution.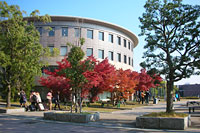 Internship227participants
Internships are programs that provide students with opportunities to experience what it is like to work at companies and organizations related to their potential career paths. They aim to deepen students' understanding of the host institutions and raise their awareness of the meaning of work as well as what they need to learn at university.
【Goal: To deepen specialization】
On a Field Study, students conduct research on a certain topic at a site located in Japan or overseas. They expand on what they have learned in the classroom by interviewing subjects, collecting and analyzing data, and performing other research tasks.
A seminar-linked research program for students enrolled in 3rd and 4th-year seminars.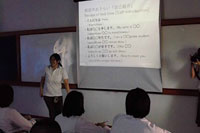 A seminar-linked research program for students enrolled in 3rd and 4th-year seminars.
* Student numbers for the period from April 2010 to September 2013 excluding programs that no longer exist.
When can you join a student exchange program?
The semesters in which you can go on exchange will vary from program to program. To make sure you get the most out of your student life at APU, we recommend that you join a program when it best suits your goals and level of personal development.
* Please note that no one is permitted to join a program in the semester of graduation (8th semester).

Interviews

DAHL Magnus
(APS4, Norway)
- Domestic student exchange program -
(One-year)
Using what I learned in Japan,
I want to change the world from the grassroots level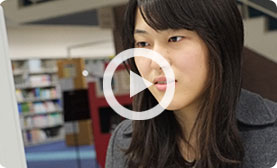 SHINODA Maya
(APM3, Japan)
- Overseas student exchange program -
(One-year)
In the future, I want to work all over the world.
I will use study abroad to learn about management and improve my English.