From Wednesday, June 5 until Thursday, August 1, 2013, APU is hosting eighteen students from thirteen US, and one Macau, institutions on the Summer Gateway exchange program, an 8-week intensive Japanese language and culture study program. During the program, participants take part in a field trip to Nagasaki, local school visits, a farm-stay, and cultural activities in addition to Japanese language instruction. We spoke with four students and heard about their experiences so far.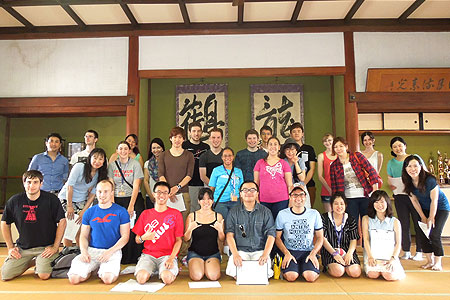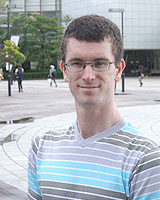 Donovan Elrod
Emporia State University (Kansas)
Major: Graphic Design, year 5
"I love Japanese anime and design and my goal for the future is to launch a career as a designer in Japan. In a way, studying at APU is a test to see if I can cope with life in Japan, as well as the culture and language. One thing I have enjoyed so far on the program was visiting Nagasaki. I was fascinated by the landscapes, the architecture and the layout of the city – so different to what we see back home".
Sarah McKnight
Southern Illinois University Edwardsville
Major: English, year 4
"I've been interested in Japan since I was a child and as a language major have been fascinated by the Japanese writing system. Visiting Nagasaki was a very sobering experience that made me understand the scale of damage caused by the bomb. I want to apply to the JET program when I graduate and teach English in Japan, so this program is a great opportunity for me to acclimatize myself with the Japanese language and culture".
Alex Algava
Miami University (Oxford, Ohio)
Major: East Asian Languages and Culture, year 2
"Having previously studied as an exchange student in Osaka, coming to APU has provided me the opportunity to see the rural side of Japan. I'm really looking forward to the farm homestay which will help me see what life in a Japanese rural family and community is like".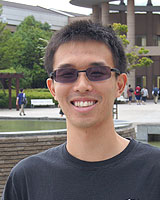 James Matsui
University of Hawaii at Manoa
Major: Japanese, year 4
"I'm a 4th generation Japanese-American so being here in Beppu has been great and I have enjoyed everything about living here. For me it has been like returning to my cultural roots. Although I have been studying Japanese for the last seven years, studying at APU has forced me to use my Japanese more and improve my speaking and listening skills. I've really had to get out of my comfort zone".
Related link: More information on the Summer Gateway Program