APU hosted a short-term training program from Friday, November 7 to Sunday, November 9, 2014 for 15 Mitsubishi UFJ Lease & Finance employees. The trainees were composed of 8 locally hired employees from overseas and 7 young domestic employees. Within the multicultural environment of the APU campus, the trainees, who all possess different backgrounds, formed teams and went over case studies repeatedly in an effort to foster skills that would enable better teamwork and a deeper understanding of diversity which are required of managers in the 21st century which were the main objectives of the training program.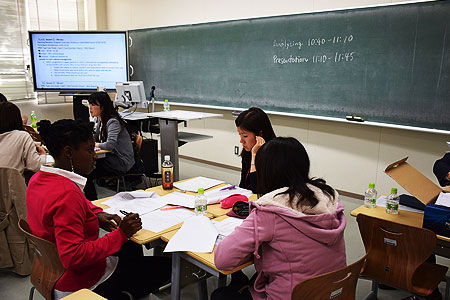 Mr. MIZUTANI Masaki, Executive Officer and International Affairs Director at Mitsubishi UFJ Lease & Finance Co., Ltd gave the keynote speech on the first day of the training program regarding the merits of lease transactions in finance in addition to Mitsubishi UFJ Lease & Finance's global business strategy. Mr. MIZUTANI's speech not only had the full attention of the trainees, but there were also many APU undergraduate and graduate students in attendance who were also engrossed in the content of the speech.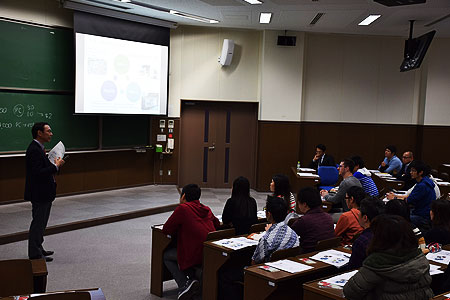 The program included five sessions where the trainees would team up with APU Graduate School of Management students from various nationalities under the instruction of the Dean of the APU Graduate School of Management and GSM faculty. These sessions included discussions and presentations on actual business cases in addition to strategy and leadership activities. On the last day, each trainee gave a presentation on what they had learned by participating in the training program.