APU hosted the annual meeting of the Association of Asia Pacific Business Schools from November 19 to 21, 2014. Approximately 150 business school deans and other leaders traveled to APU for the three-day confab, which also served to commemorate the Association's 10th anniversary.
This year's theme was "Asian Values under Globalization", and keynote speeches were given by Mr. NAKAO Takehiko, President of the Asian Development Bank, Mr. SAITO Katsutoshi, Chairman of the Boatd of Dai-ichi Life Insurance Company, Mr. NAGAYAMA Osamu, Representative Director, Chairman &CEO of Chugai Pharmaceutical Co., Ltd., and Mr. KOMIYAMA Hiroshi, Chairman of Mitsubishi Research Institute, Inc.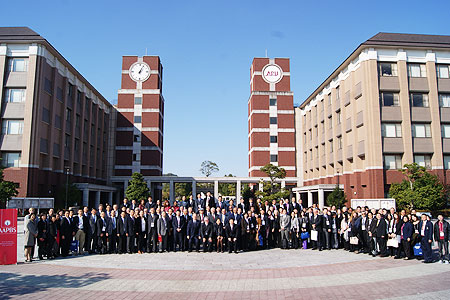 APU joined AAPBS in 2008 and has been serving as a Representative Institution on the Association's Council since January 2013. (
https://www.apu.ac.jp/home/news/article/?storyid=2457
) A total of 14 universities from 10 different countries/regions serve as Representative Institutions. APU is only the second Japanese institution to be selected for the Council after Keio University.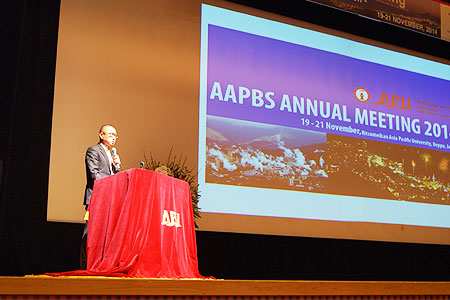 About the Association of Asia Pacific Business Schools (AAPBS)
Founded in 2004, AAPBS is an international association dedicated to advancing the quality of business and management education in the Asia Pacific region and promoting collaboration in research and teaching among its members. AAPBS has a total of 148 members in 24 countries (as of December 2012), including business schools and companies in the Asia Pacific region as well as university accreditation bodies such as the Association to Advance Collegiate Schools of Business (AACSB International) and the European Foundation for Management Development (EFMD).
AAPBS homepage:
http://www.aapbs.org/