On Friday, April 3, 2015, the Spring Semester AP House Welcome Ceremony was held at the APU Millennium Hall, welcoming about 610 students from 37 different countries and regions. Faculty, staff and 58 Resident Assistants (RAs), who offer various supports to students living in the dormitory, also attended to welcome the new residents.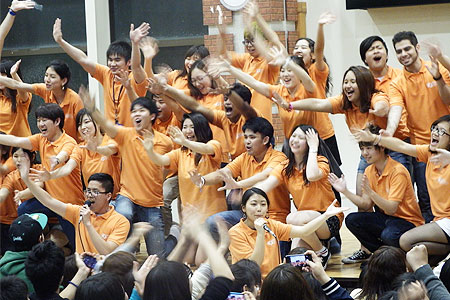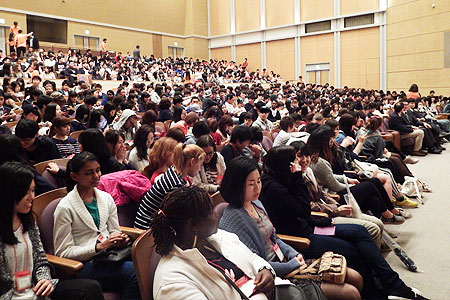 During the ceremony Dean of Student Affairs, MAKITA Masahiro addressed the students: "In a multicultural environment rich in diversity, you may encounter the occasional conflict from differences in culture, values, or customs. When this happens, please seek a resolution peacefully, through discussion. Through this, I hope that you will also learn the meaning of seeking a peaceful resolution in all things. If we have more people in the world who seek peaceful resolutions, the world will become a more peaceful place. While solving problems in this way may occasionally take more time, together with the difficulty you experience you will also gain tolerance and patience. There are many rules that come with the community life in AP House. As you observe these rules, you will learn many other things, like understanding others or respecting differences in culture and customs."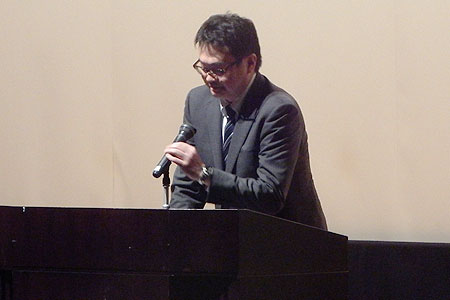 HAYASHI Yurika (College of Asia Pacific Studies, 1st year, Japan) gave a short speech on behalf of the new residents about what she hoped to gain as she embarked on her new life. The students were then shown a video produced by the RAs, introducing the rules and regulations of AP House.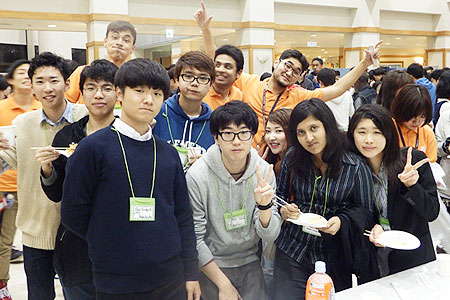 Following the ceremony was a welcome dinner at the APU Cafeteria, where students were welcomed by a dance performance and self-introductions by each of the RAs.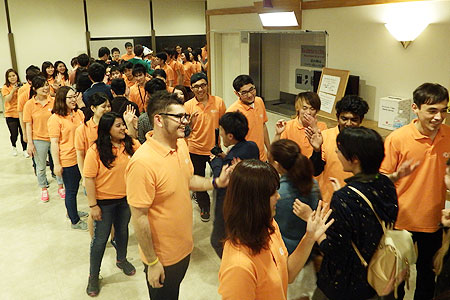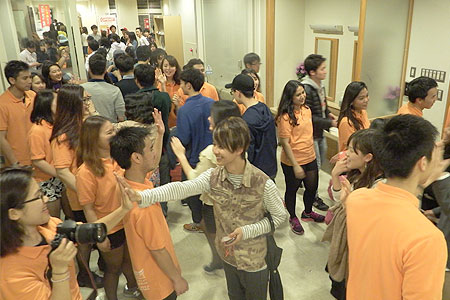 In general, all international students, and a portion of domestic students, spend their first year living at the AP House dormitory next to the university campus. With an international to domestic student ratio of 6.5:3.5, the AP House student dormitory is home to approximately 1200 students. AP House offers 378 shared rooms and 932 private rooms. For residents, AP House is more than just a dormitory to live – it is a community where students can deepen their understanding of different cultures and for international students, a place where they can become accustomed to the Japanese lifestyle.
For more details on AP House visit "AP House (On-campus housing)"