講演・シンポジウム|来学者
Jun 5, 2015
On Friday, May 29, 2015, APU invited venture business entrepreneurs to the APU campus for the "Venture Business Managers Forum at APU" to deepen students' understanding of the process of starting a business and the venture business sector. The forum has been held twice since 2013, making this the third time that APU has hosted the event. Six venture business leaders (see names below) spoke while Mr. SUGASHITA Kiyohiro, Special Advisor to the APU President, presided as the forum facilitator. The forum speakers gave valuable advice to APU students on becoming proactive in preparing for their futures in the business world, while also talking about their own experiences. Topics they covered included what inspired them to start their own ventures, the process of getting their businesses off the ground, events that influenced their decisions and what kind of individuals would be ideally suited to their businesses. The majority of forum participants were comprised of students thinking of starting their own businesses and those with an interest in the topic, in addition to students who wished to seek employment at a venture business in the future. During the question-and-answer session, participating students were allowed to approach individual speakers that were of particular interest to them and eagerly listened to their advice, hoping to learn from these entrepreneurs who are active on the forefront of the business world.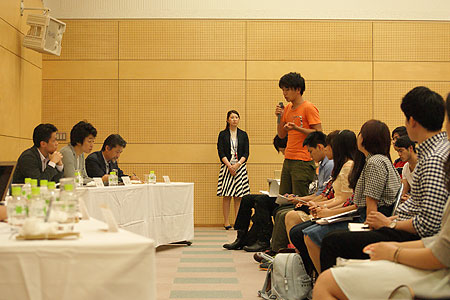 Speakers:
HAMADA Hisato, Master of Wagyu (President), Viva Japan Inc.
MAKINO Masayuki, CEO, WORKS APPLICATIONS Co., Ltd.
TAKENAGA Shuichi, President, Aucfan Co., Ltd.
TOMITA Kazumasa, CEO, ZUU Co., Ltd.
KIKUCHI Masaaki, President, REAL WORLD, Inc.
HAYASHI Masayuki, Founder/CEO, LMG, Inc.
(Listed in random order, honorifics omitted)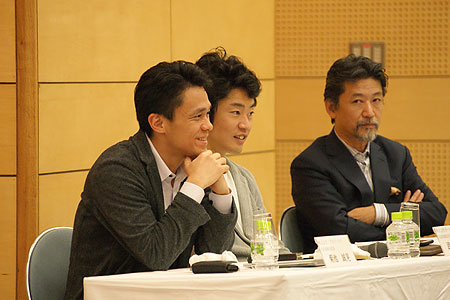 APU has been arranging Social Outreach Seminars since 2010 and inviting business representatives, entrepreneurs and experts to give lectures. These lectures help provide students with the skills and knowledge they will need in the workplace.