From Tuesday, June 2, until Saturday, June 6, 2015, the Freshman Intercultural Relations Study Trip (FIRST) Program was held. This year 126 APU domestic and 2 international students participated in this study program to Korea. Leading up to departure, the students selected and prepared their research topics, studied the Korean language with the help of Korean teaching assistants (TAs), and prepared to put everything into practice when they arrived in Korea.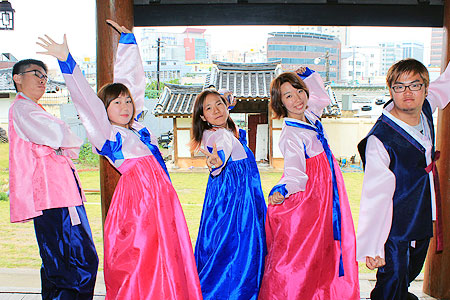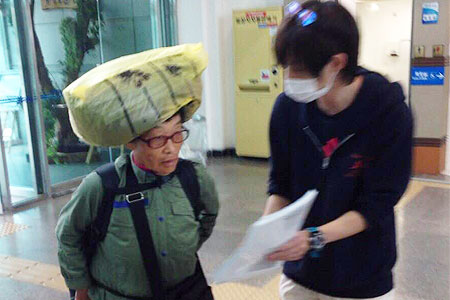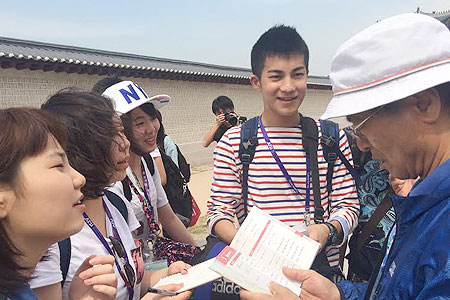 In order to navigate their way to their different destinations around Korea – decided by drawing straws – participants had to work hard and bravely put everything they had learnt into practice. Through an impromptu mixture of Korean, English and hand gestures, participants interacted with the locals and carried out research based on a theme decided prior to their departure. In this way, participants learnt how to make decisions and take action with a sense of responsibility in a different cultural environment.
We asked two students to offer their impressions of the FIRST Program. HAO YUN (College of International Management) said, " Even though there was a language barrier, we were able communicate our feelings through sincerity and smiles. This made me feel that goodwill for each other will make us feel more connected. The group members also helped each other to overcome difficulties. As I fulfill my responsibility as a group leader, I started to feel rewarded and motivating. " SHIMIZU Tomohiro (College of Asia Pacific Studies) remarked, "When I was in Korea, what I realized was that you can't find out anything without experiencing it first-hand. You can't believe everything the media tells you, and textbooks don't have all the answers. For me, this trip reaffirmed that the most important thing you can do is to go and see things for yourself."

APU has developed a range of "Active Learning" programs that encourage students to engage in practical and hands-on learning experiences. One such program, the FIRST Program, is held for APU new-entrants and is designed to encourage students to deepen their understanding of different cultures, raise students' communication skills, and help students develop goals for their time at APU.
Related links:FIRST Program Outline
Related links:APU Exchange and Study Abroad Programs