講演・シンポジウム|来学者
Oct 30, 2015
On Wednesday, October 14, 2015, FUJIMURA Takashi, the Chief Operating Officer of Social Venture Partners Tokyo (SVP Tokyo), a social enterprise, came to APU to give a social outreach seminar entitled "Venture Philanthropy: Empowering People to Support Social Enterprises".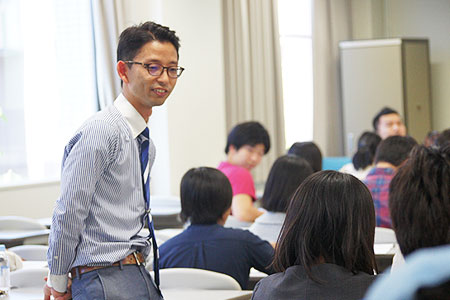 During his lecture, FUJIMURA initiated a discussion by asking the students about the social problems Japan and the world faced, and they listed issues such as disparity, environmental issues and gender issues. After introducing several social enterprises and NPOs that are tackling the issues raised by the students, FUJIMURA explained how SVP provides advice and financial backing to ensure such enterprises and organizations can remain in operation.
In the question-and-answer session after the lecture, one student asked how SVP differs from a bank with respect to its investments in social enterprises and NGOs. FUJIMURA replied by saying that SVP expects a return on its investment in terms of the social impact of a funded organization's activities rather than money.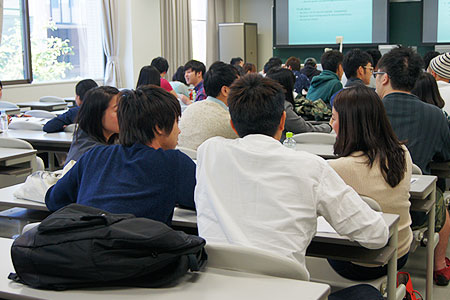 APU has been inviting business owners and other professionals active in the real world to give social outreach seminars since 2010.