教育プログラム|イベント
Nov 26, 2015
Over the five-day period between Monday, November 9 and Friday, November 13, 2015, the APU Career Office organized Career Planning Week 2015.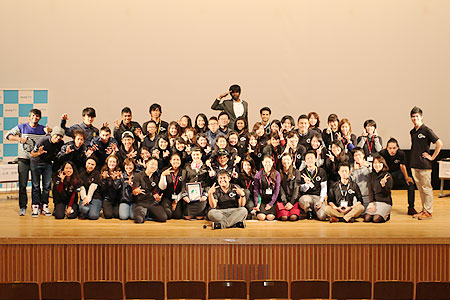 The intention behind this event, which commenced during the last academic year, is to enable participants to experience a more fulfilling student life by giving them an opportunity to routinely and enjoyably think about their career.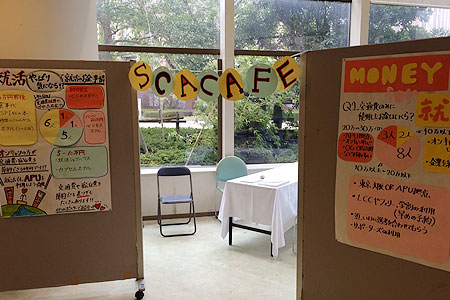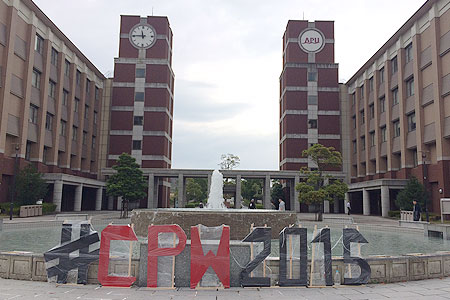 For the second year of the event, the theme behind Career Planning Week was "Motivation through Career Diversity: Ambition, Action and Possibilities." This message is to convey the sentiment of the Career Office that "It is natural for everyone to have a different career. Please become familiar with a diverse variety of careers and apply your own capability towards carving out your ideal future."
With the cooperation of students, alumni, businesses and faculty and staff members, the Career Office organized special programs during this event based on the various careers that students can potentially pursue following graduation, including finding employment, advancing to higher education, or working overseas.

Programs that covered the theme of "working" began with the message "How will you live the one life that you have been given?" by opening guest NAKA Akiko, Representative Director, President and CEO of Wantedly, Inc. This was followed by a talk given on "how to choose a place of work that you feel satisfied with" by Shushoku Mirai Kenkyujo (Occupational Future Institute) Director OKAZAKI Hitomi the day after. Other special program content put together jointly with multiple enterprises included job studies, make-up courses, and the CAMP Career Education Program.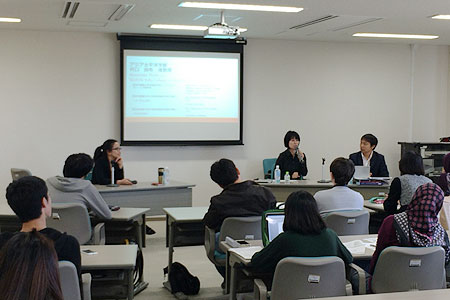 During the event, the Career Office also organized special programs with the involvement of alumni who are active in the working world. These covered the themes of "working overseas" and "thinking about how four years of studies will link to one's future." Additionally, the Office also offered a special program for deliberating advancement to graduate school together with faculty and staff members. These special programs were conceived and run by volunteer students largely represented by the student group JAC (Junior Assistant-advisors for Career ).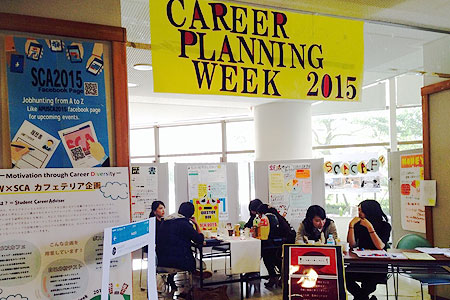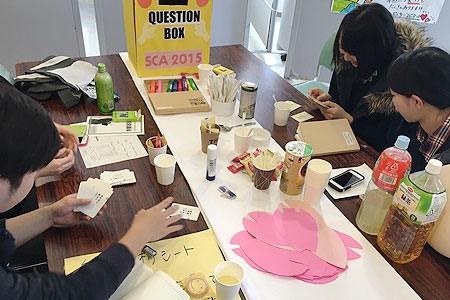 In the cafeteria, SCA (Student Career Advisor ), a student support group consisting of 4th-year students who had already completed their job search, lead a special program called "Real Job-Hunting." In this program, areas such as funds spent on job-hunting, how to balance one's job search and studies, and presentations of resumes that were actually used were covered from a unique student perspective. Attended by numerous students for multiple days in a row, the program was a success.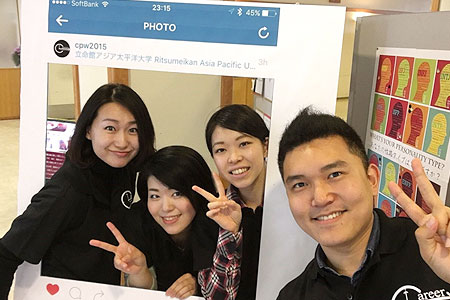 The event's grand finale, which took place on the final day of Career Planning Week, was jointly organized with Mynavi Corporation. It involved the taping of the Internet TV program "Mynavi TV" in front of an audience, and featured the participation of three companies—IKK Inc., ANA Fukuoka Airport Co., Ltd. and Yazuya Co., Ltd.—who exchanged opinions on global human resources, openly screened resumes, and discussed Japan's unique take on searching for a job together with students.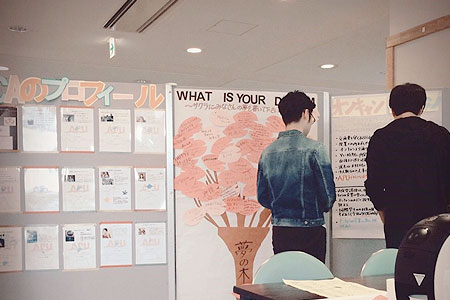 Over the five-day period that it was held, a total of 1,118 individuals took part in Career Planning Week. Around 40% of them were 1st-year and 2nd-year students. The event provided numerous students an opportunity to ponder their own future. With society changing dramatically and escaping predictions more than ever, the Career Office at APU will continue to plan a variety of special programs to enable students to outfit themselves with the ability to design and carve out the future in their own right.