学生生活|社会貢献|受賞
Feb 24, 2016
On February 10, 2016, the APU student organization PRENGO was named the winner of the 17th Nishi-Nippon Foundation Asia Contribution Award. This award is presented by the Nishi-Nippon Foundation to groups or individuals who have made significant contributions to development in Asia or international exchange with Asian countries. This was the first time for a student organization to win the award.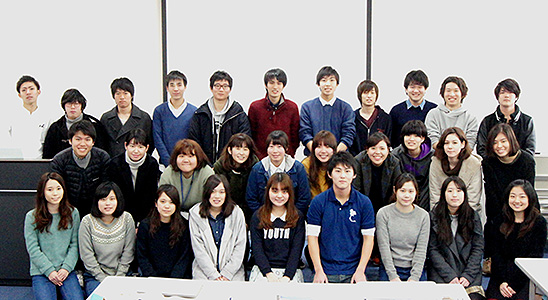 PRENGO, which was established by a group of APU Japanese students in 2003, is a student NGO that provides educational support to children in Thailand. At present, there are around 60 members, most of whom are first and second-year students. About 50% of the members are Japanese, while the remaining 50% are Asian students mostly from Thailand. Members of PRENGO visit Thailand twice a year. There, they help elementary school students practice reading and math, and they introduce different occupations to them to help them think about their future dreams. Some of these children have even said they dream of going to Japan to study. For the past 13 years, older students have handed the reins over to younger students, and the group was recognized for staying true to its high ideals and methods as it assists in helping children become independent and supports their education.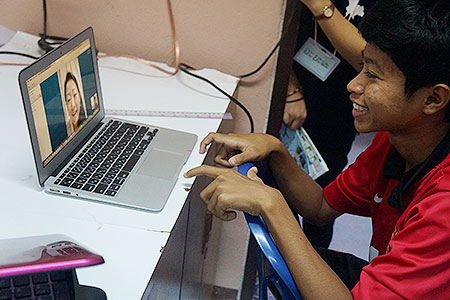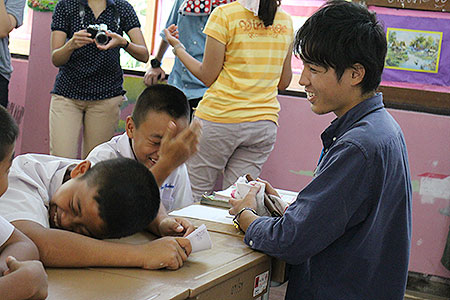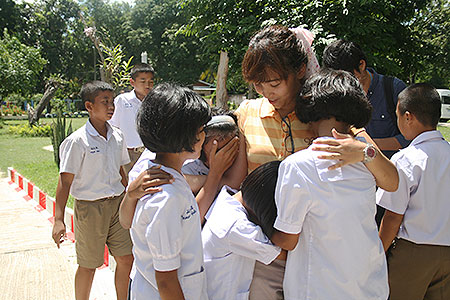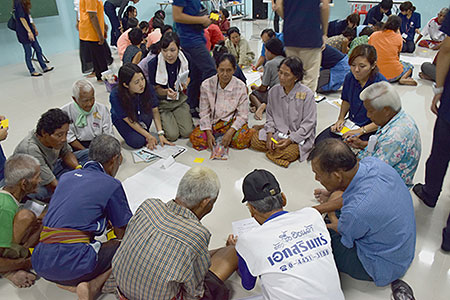 PRENGO leader SAKAUE Hide (College of Asia Pacific Studies 2nd year, Japan) remarked on the award by saying, "This award is the result of the activities undertaken by all of our members over the years. We learn what it means to live from the local people, and their smiling faces are what keep us going. We plan to use the prize to fund more PRENGO activities going forward." The award ceremony will be held in Fukuoka on March 7.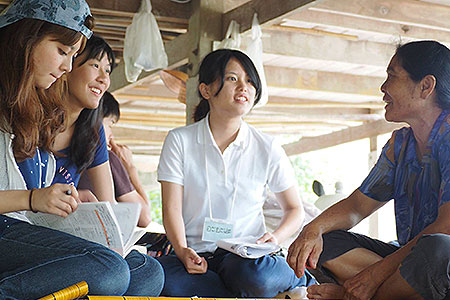 PRENGO website:
http://prengo.org/