On Sunday, February 21, 2016, Okinawa Institute of Science and Technology Graduate University (OIST) and APU held a joint symposium entitled "FUTURE WATCH: Governing the Speed of Change." Five APU students participated in this symposium as panelists.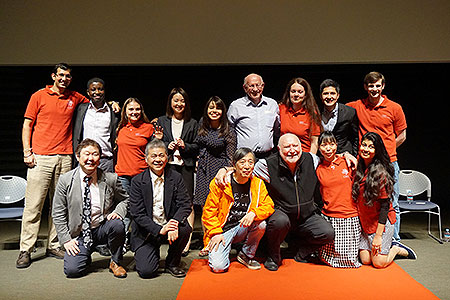 In Part One of the symposium, students from OIST and APU raised a number of topics concerning "the future of the globe" as issues. Such topics included "sustainable communities," "graying societies," "artificial intelligence," "space exploration" and "investment that mankind should conduct with priority." Through a poster session that took place afterwards, student panelists exchanged opinions with the attendees on hand regarding each of those topics.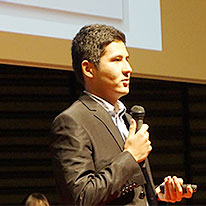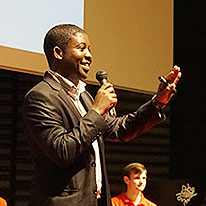 In Part Two of the symposium, OIST and APU students discussed a wide range of themes surrounding the future of the globe while picturing "the world 30 years from now" together with the attendees present. That discussion was conducted around questions raised about what the future will look like in 30 years, such as "Will infectious diseases have spread on a worldwide scale?", "Will another World War have broken out?" and "Will national borders around the world have changed significantly?".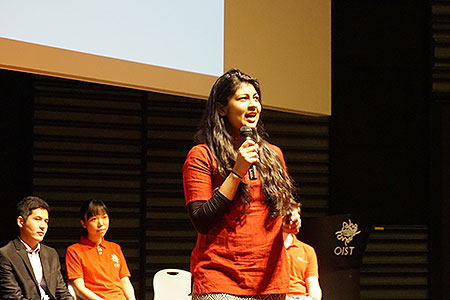 Also on hand at this event as guest speakers were ITOI Shigesato, Representative Director of Tokyo Itoi Shigesato Office Co., Ltd., and HAYANO Ryugo, Professor in the Department of Physics at the University of Tokyo. This event gave attendees a valuable opportunity to collectively ponder what the ideal future shape of the world would be and discuss topics such as the education needed for a better future and the importance of research.