On Friday, April 1, 2016, the Spring Entrance Ceremony was held at B-con Plaza in Beppu City, welcoming 908 new students from around the world.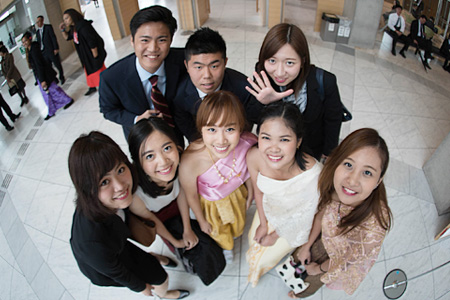 This spring the University welcomes 783 undergraduate students (549 domestic and 234 international), 23 graduate students (1 domestic and 22 international) and 102 short-term and exchange students (33 domestic and 69 international) from 42 countries and regions. (as of March 28, 2016)
President KORENAGA Shun welcomed the new entrants and offered encouragement: "When someone asks "what is globalization", I see it as the mindset of having a compassionate heart and understanding those who are different. There are many unique and diverse ethnicities, religions, cultures, and political systems in the world. It is only natural that the way to build a mutual relationship with people who differ from ourselves is through respecting and understanding that the life of the other person is the same as our own.
APU is the ideal campus to develop this kind of global spirit. I hope that you fully enjoy your life on this campus, and nurture this spirit."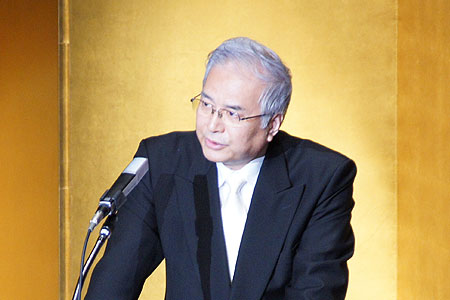 REINBOLD Marvin Hendrik (College of International Management 4th year, Germany) addressed the audience on behalf of current students. KIMURA Suzuno (College of Asia Pacific Studies, Japan) and MATEOS MONTEALVO Yanet (Graduate School of Management, Mexico) then spoke on behalf of the undergraduate and graduate new entrants respectively.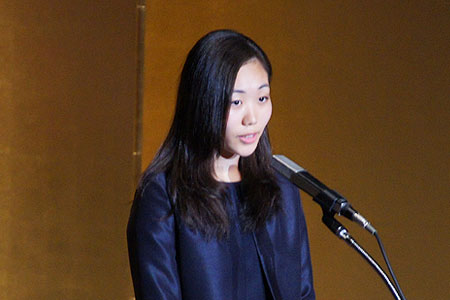 Speaking on behalf of the new undergraduate students, Ms. KIMURA shared her aspirations for the future: "At APU, one can study alongside students that have gathered from various countries. Furthermore, even if students clash over cultural differences, they can learn a great deal over the course of resolving those differences, and expand their own values in the process. Indeed, that was the kind of environment in place at APU. At the same time, the ability to capitalize on that environment for one's learning purposes is completely up to the student.
At APU, we will find many students with burgeoning curiosity who stimulate each other, compete with each other and vie for opportunities with one another.
Let each of us spend the next four years taking on a variety of challenges in the name of carving out our own future."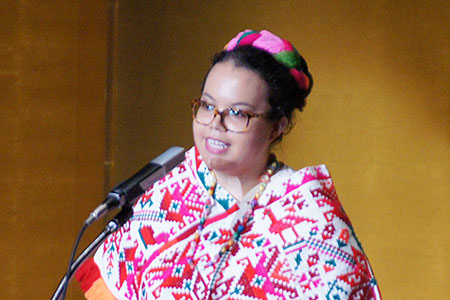 Ms. MATEOS then spoke on behalf of the new entrants to the graduate school: "I would like to contribute with the growth and the creation of new businesses opportunities in Japan, to provide more information and to promote the innovation in Mexico.
If you have a good, consistent strategy and execute against it day by day, and year by year, it is amazing what you can accomplish. So I look forward to our accomplishments in 2016 and beyond."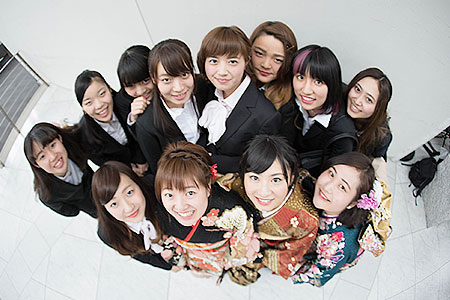 Many current students also came along to the ceremony to welcome the new entrants to APU and enjoyed the colorful performances that followed, including a traditional Indonesian dance, Chinese traditional art, a Japanese drum performance and a Japanese dance performance.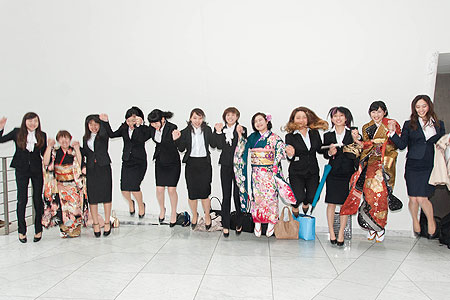 The Entrance Ceremony was also broadcast live on the internet via Ustream. Footage can be viewed at the APU Gallery: The 2016 Spring Entrance Ceremony.